❀ Steel Meterial: The interior of the garden stake is made of high-quality steel material,which gives it strong support and not easily deformed.

❀ Pointed & Flat Head Design: The bottom of the garden stake uses a pointed design,and it can be penetrated deeper into the soil with a small force to achieve a good fixing effect.The top of the garden pile is designed with a flat head,which can effectively prevent you from scratching your hands during use.

❀ Easy to Use: Take out the garden stakes and assemble it into the shape you need,with the flat head facing up and pointed head down into the soil,and fix it with a rope.

❀ Multi-Application: ECO Farm garden stakes are suitable for most dense plants and vines, which can effectively prevent the spread of vines and protect plants from strong winds. It is suitable for various occasions such as window sill, courtyard, garden, balcony, roof, etc.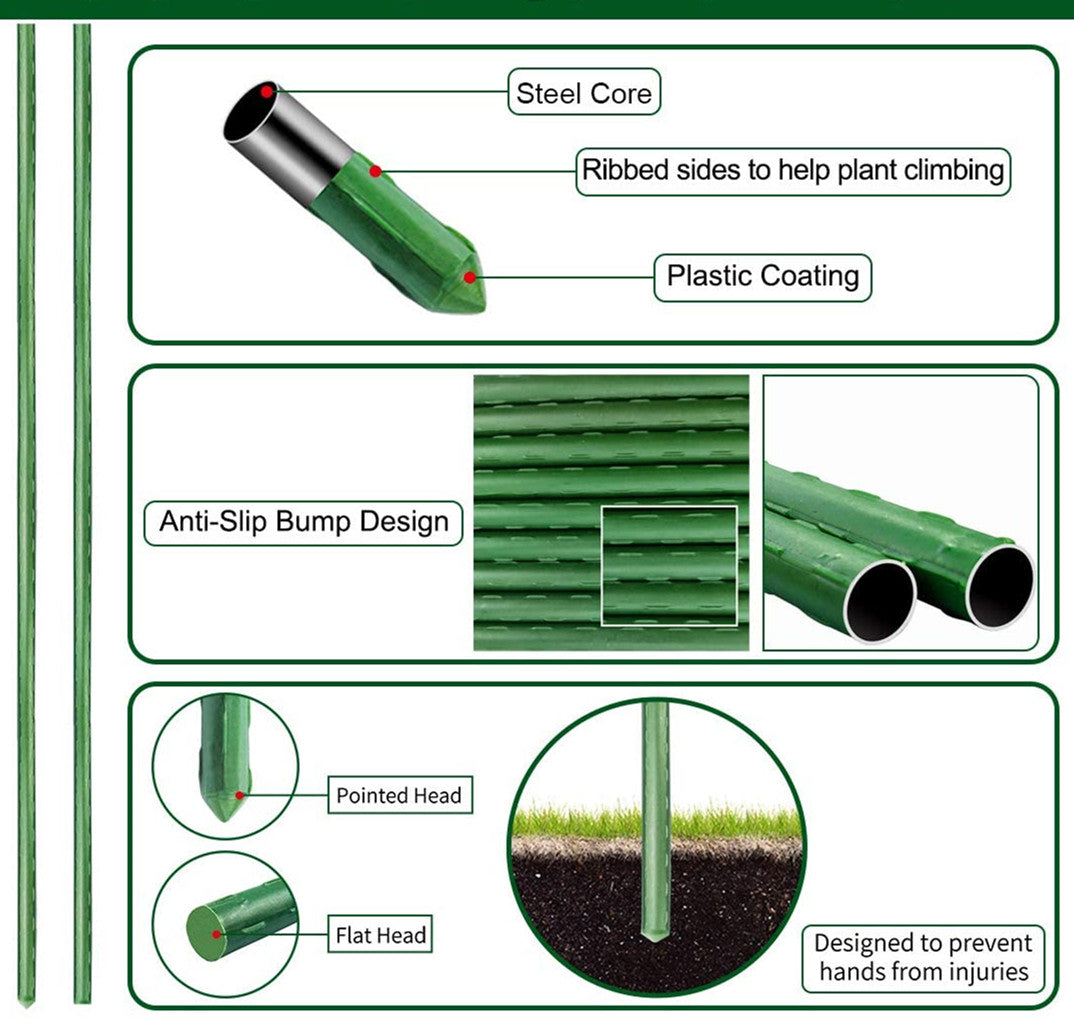 The package include: 1. 10 Stakes (11mm in diameter, 120cm in Length)

                                     2. 10 Plastic cross buckle