ECO Farm  Auger can fit for any electric or cordless drill that can accommodate a 3/8 inch bit, Simply tighten the drill chuck to secure the auger and you're ready to dig, save time and effort, plant hundreds or just a few bulbs in minutes. 18V or greater drill recommended; For cordless drills a 14V drill minimum is recommended. Keep auger clean from soil and debris when not in use.
Those post hole diggers work with many kinds of soil, not only widely used for planting bulbs, potted plants, vegetables, flowers, bare-root trees and shrubs, tilling soil or planter boxes, mixing seed, soil, fertilizer, paint, but also great for drilling a hole in sand to anchor your beach umbrella,drilling holes for hiking tents during outings.
Made of heavy duty steel, with glossy black painted finish,Durable and useful and can be used for a long time. 

Type: Plant Bulb Auger
Color: Black
Material: Steel
Surface: glossy black painted finish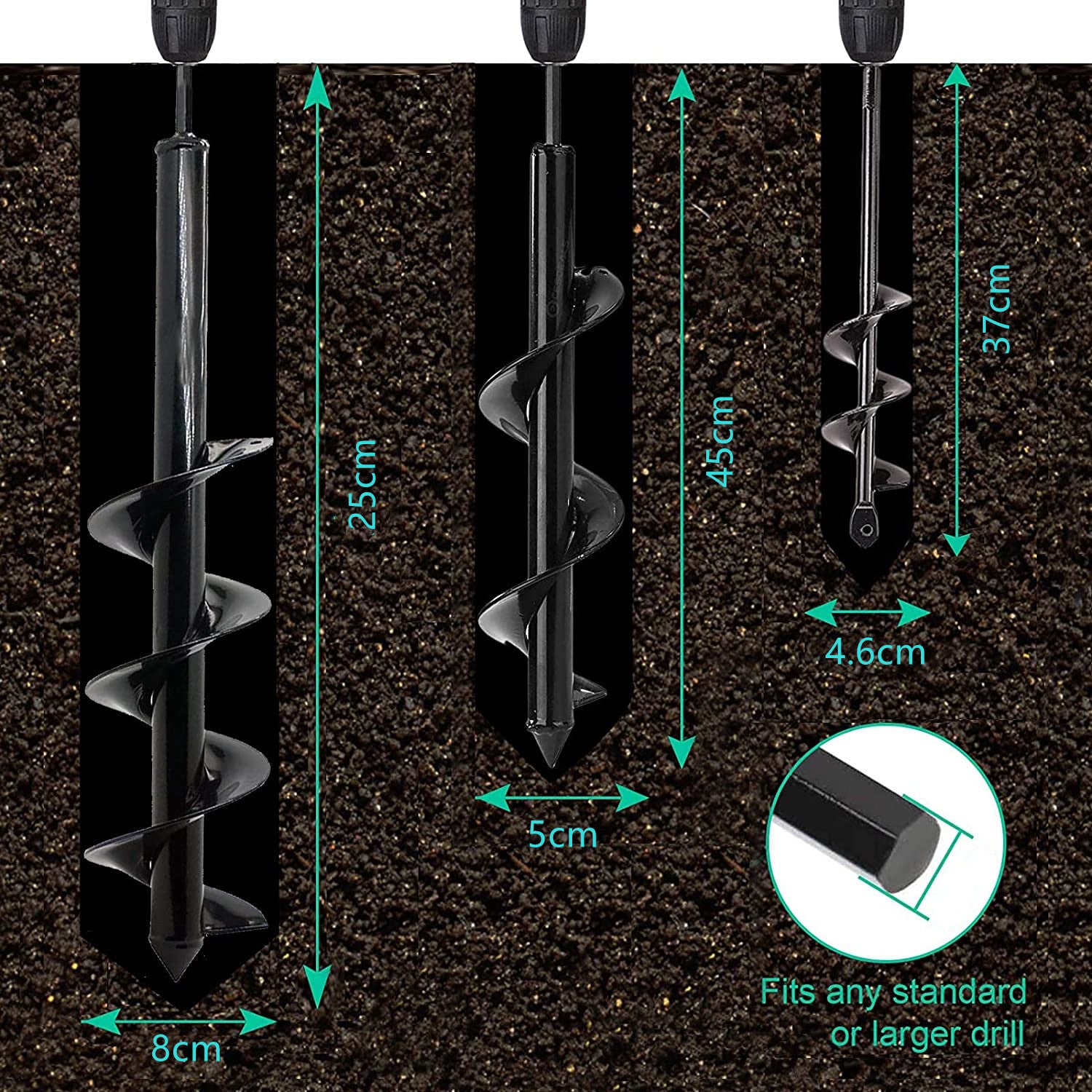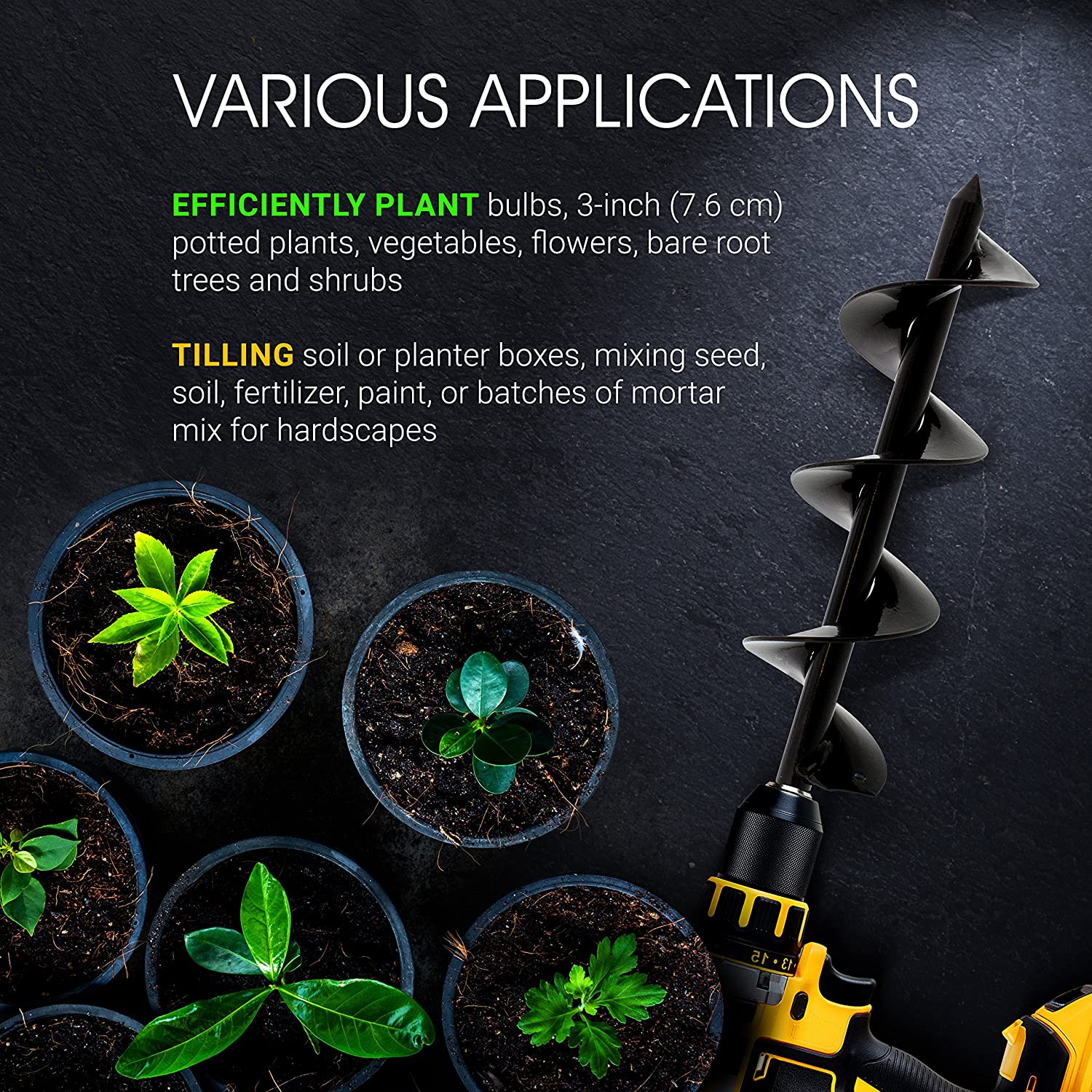 The 12v rechargeable drill is not recommended because the torque is too low.
Recommend to use 24V/48v lithium electric drill.
It is recommended to reduce the drilling speed of hand electric drills not to exceed 1000rpm