What Size LED Grow Light For 4x8 Grow Tent?
Best led grow light for 4×8 tent is easily tuff to find out, but you were hardly to find the single full spectrum light for this area. If you mistake to choose the best led grow light that will hamper your total yield. So read this post here I will tell you he perfect light.
You know the room needs rapid cooling to avoid getting over-heated. But again at the same time, you can't let the noisy fans disrupt the quiet environment for your plants' growth! Then there's this issue, which grow light to choose for which growth stage?
Using the best LED Grow Light in your 4×8 grow tent! If and only if you're into healthy gardening with a lesser cost, LED full spectrum grow light certainly tops the best choice available on market.
What size led light for 4×8 grow tent?
The most asked question "how much led lights for a 4×8 grow tent is enough"? Actually Determining your light size is basically a two-steps process. First, you need to calculate the size of grow space and second, find out the canopy dimension.
During flowering stage
To produce a favorable yield in the flowering period, you need a light with an output of at least 50W per square foot of growing space. Now your 4×8 tent is 4ft long and 8ft wide. Which gives you a square foot grow space of (4ft x 8ft) = 32. 
So, how much led grow light for a 4×8 tent need at flowering stage?
This means your 4×8 indoor tent requires an LED grow light size which is at least 1600W or, you can use combine multiple led lights which will be totaling to 1600W.
During the Vegetation Stage
In the vegetation period, you need only half of the power compared to the previous flowering stage. In simple words, if you needed 1600W in the flowering stage, then in the vegetation stage you will require: (1600 ÷ 2) W = 800W.
Here's a little sneak peek over the top choices of 2021 – 5 best LED grow lights for 4×8 Tent, just suitable for your next successful gardening venture – be it an indoor or, commercial one.
ECO Farm ECOZ 250W/510W/700W/1000W LED Grow Light Strips With Samsung 301H Chips Separately UV+IR Control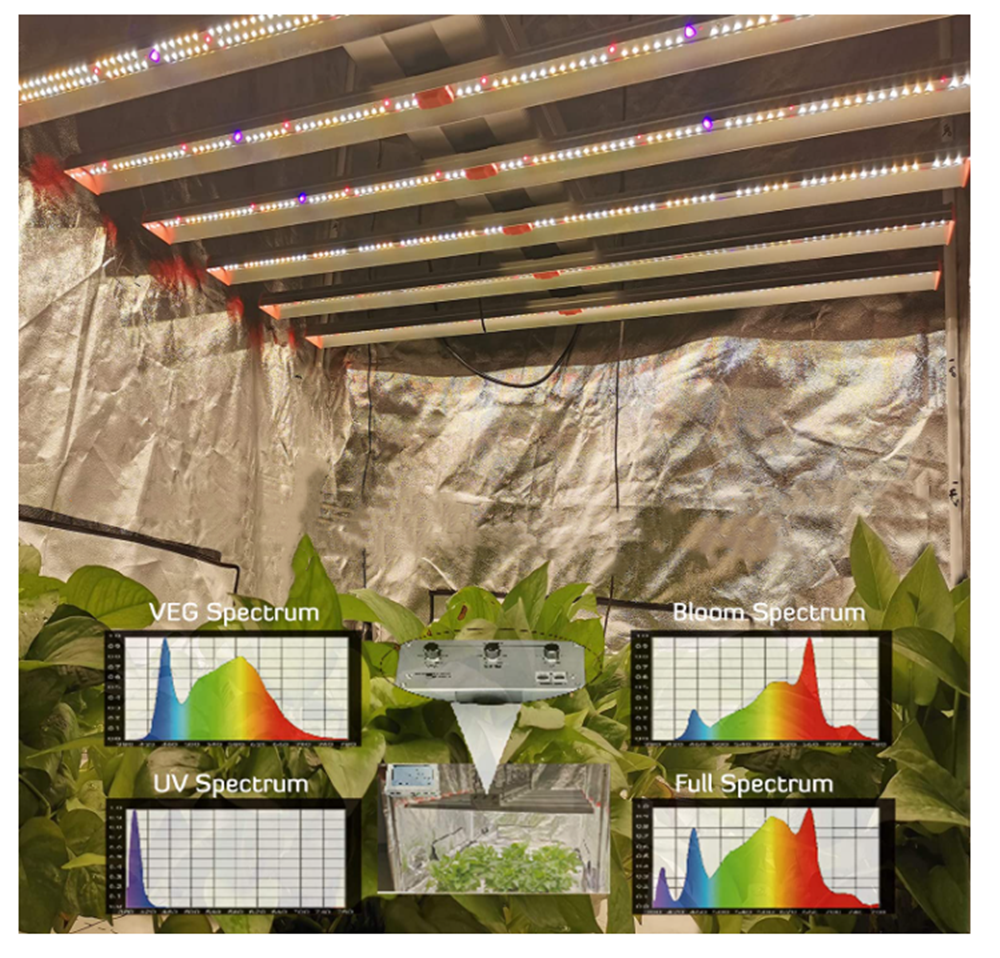 Description:
Save 100%-200% on lighting compared to other brands;
Industry top efficacy and light output - 2.9 μmol/j ;
Reduce HVAC and electricity costs by 50-60%;
Make you get 30% Higher Yield compare the traditional lamps, Increases revenue with better quality flower,s and higher yield(maximize crop yield by growing vertical).
Using high efficient and more reliable Samsung LM301H & Osram Chip horticultural LEDs.
3 Channel Dimmers, VEG switch, Bloom switch, UV switch separately controlled, Freely adjust the lamps according to different growing stages; VEG dimmer to control white light 5000K, one Bloom dimmer to control white light +red light ( 3000K+660nm), and UV dimmer to control UV 395nm.

 

Plug & Play design, horticultural can be easier! 
Application: All those products are widely used in grow tents, house gardens, pot culture, hydroponics, greenhouse cultivation, etc.
Tailored spectrum can meet all your various application needs, easy for full growth cycle.
Perfect heat management, cool to touch.
ECO Farm Waterproof Samsung 301B Chips 110W/220W/450W/600W Quantum Board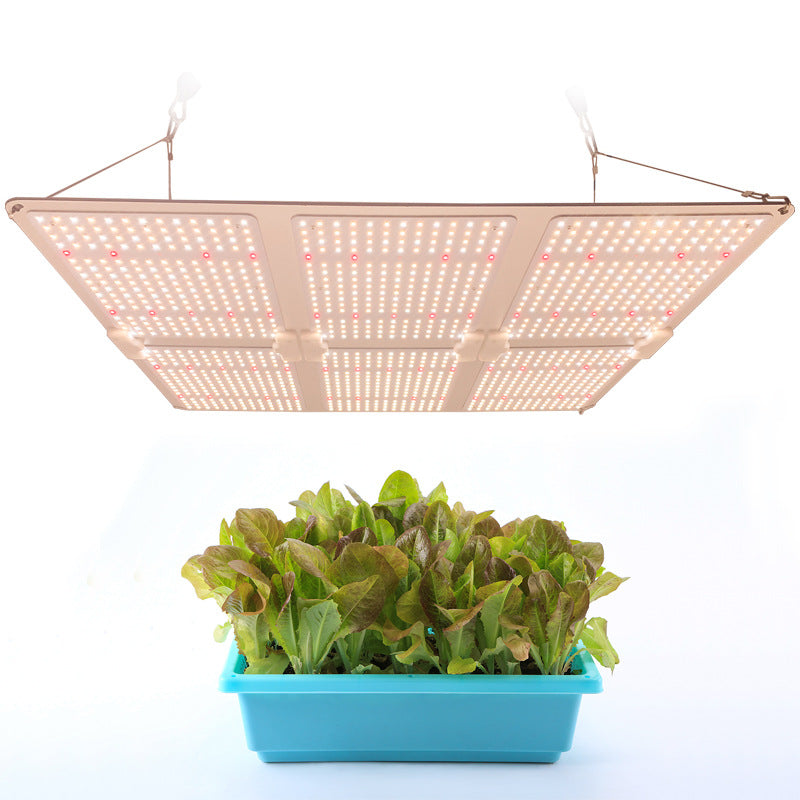 Description:
High-efficiency white light boards with Samsung LM301B diodes, high efficacy 2.7 μmol/J.

White-light full spectrum for optimal canopy penetration and easy viewing.

No Fan, means ZERO Noise. Large solid aluminium heat sink, high quality protective covers for cables, waterproof LED, high safety performance and dimmable MEAN WELL Driver.

Experimentally-certified light recipe for healthier plant growth.

Dimmable Power Supply included.
 ECO Farm ECOT Series 120W/240W/480W Dimmable Quantum Board With Samsung 301H Chips +UV IR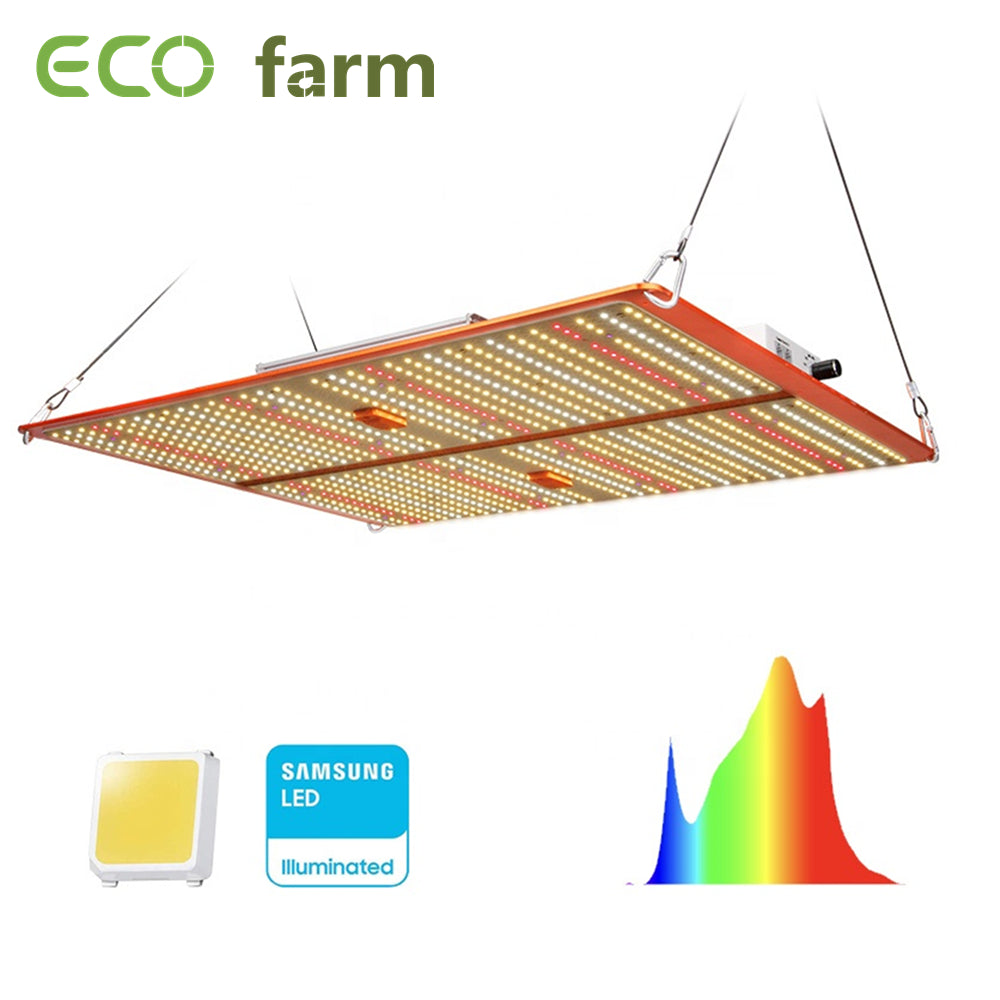 Description:
High-

efficiency

 

top-bin Samsung LM301H 3000k & 5000k 660nm and IR 760nm & 395nm UV;
ECO Farm Upgraded ECOT quantum board growing lights have a dimming knob and light switch & Rj Port for group control. Can be adjusted the light intensity at liberty. Especially beneficial for a large area of indoor growing and commercial planting.
Full Spectrum White and 660nm Red and IR & UV.
Reliable passive-cooled design.
Better canopy light penetration with diffused light.
3-year manufacturer's warranty.
Quality components mean the light lasts longer, but they also save you money.
Conclusion: That's all I want to introduce to you today. Hope it can help you. If you are also interested in grow tent, welcome to visit our official website: ecofarm.ca
Our emails address is: business@ecofarm.ca
Contact:
WhatsApp: +1 206 581 5521
Leave a comment