What Makes Quantum Boards Superior To LED Grow Lights?
Quantum boards are pieces of boards that are lined with LED chips. The chips are spread all over the boards. This way that they get their power supply simultaneously from the same source. Quantum boards are popular in the manufacture of LED grow lights. Quantum board LED grow lights are known to be more efficient and effective and other types of grow lights. Most indoor growers buy quantum board LED grow lights to illuminated their plants and ensure they blossom well.
Benefits of Quantum Board LED Grow Lights
Heat management has always been a concern with many grow lights. Some grow lights emit a lot of heat and end up causing leaf burn. You do not have to worry about any of that while using quantum boards. Quantum boards distribute heat over the board to ensure there isn't too much heat on one spot. Also, an aluminum heat sink is easily mountable on the quantum board to ensure it stays cool.
Quantum boards help to spread light over the grow room evenly. Some lights will cause blind spots, or have most of the illumination concentrated on one spot. Quantum boards evenly distribute illumination, which means efficient energy use. Too much illumination can also cause leaf burn. The even distribution of light by quantum boards ensures you never have to deal with such cases. Also, it ensures the crops get just the right amount illumination an ensures they are healthy. Furthermore, quantum boards rarely have blinds spots. All the light is evenly distributed over the coverage area of the grow light.
Quantum boards are highly effective as compared to the other types of LED lights. At a power draw of 50 watts, a quantum board will be delivering over 180 lumens for every watt. That is quite impressive as compared to what the other LED grow lights offer. That means that these lights will be consuming significantly less energy, and hence lowering your power bills.
As compared to the other types of LED grow lights, quantum boards are easier to make and are hence cheaper. Setting up a grow tent and buying all the equipment can be quite expensive. Any equipment that will do the work and is pocket-friendly is always welcome.
The following are three best quantum boards:
ECO Farm 240W/480W Dimmable Quantum Board With Samsung 301H Chips + UV IR And MeanWell Driver Red Version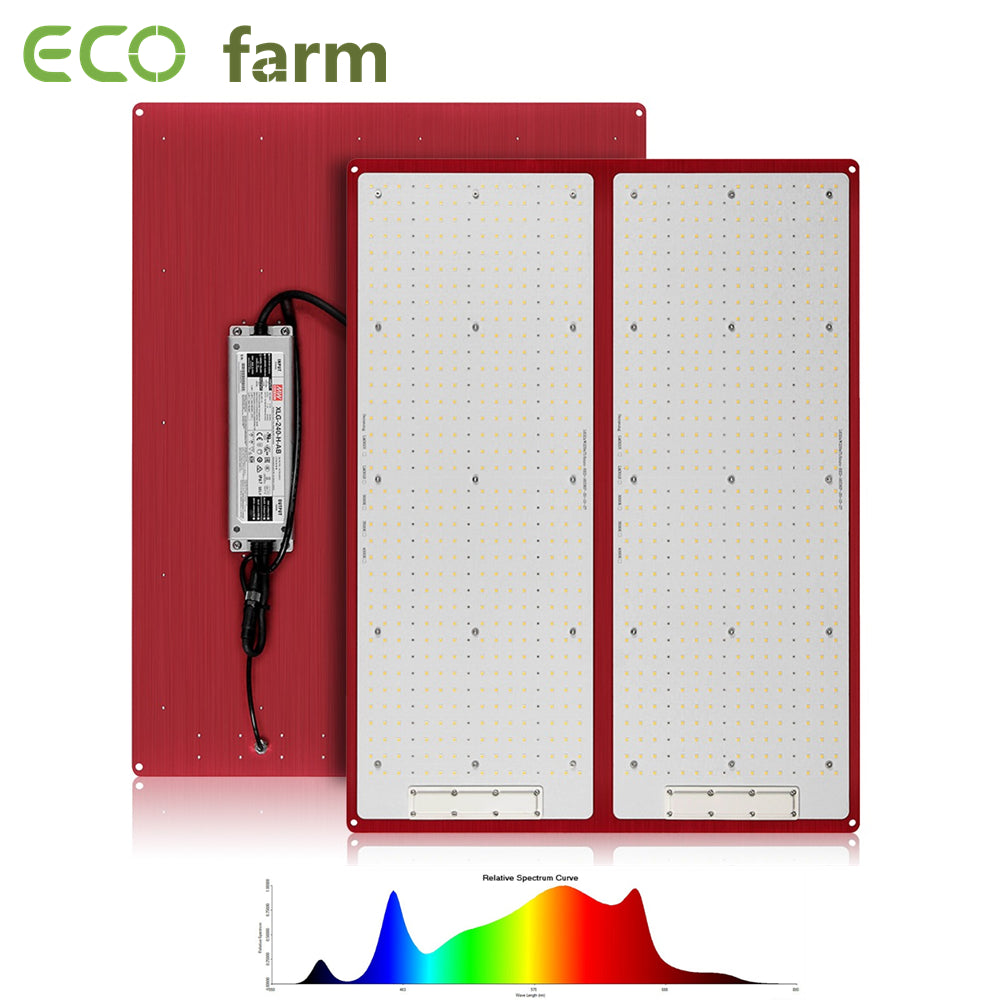 Full-spectrum Samsung 301H 3500K + Red 660nm + UV+IR
High eEfficacy: 2.6 umol/j
High Yielding: Up to 2.2g/ watt
Lower cost & high efficiency higher yields
Superior full spectrum 
Well made & solid construction
Water-resistant
Thick heat sink
ECO Farm 240W/320W/480W/630W Separately UV IR Control Dimmable Quantum Board With Samsung LM301B/ LM301H Chips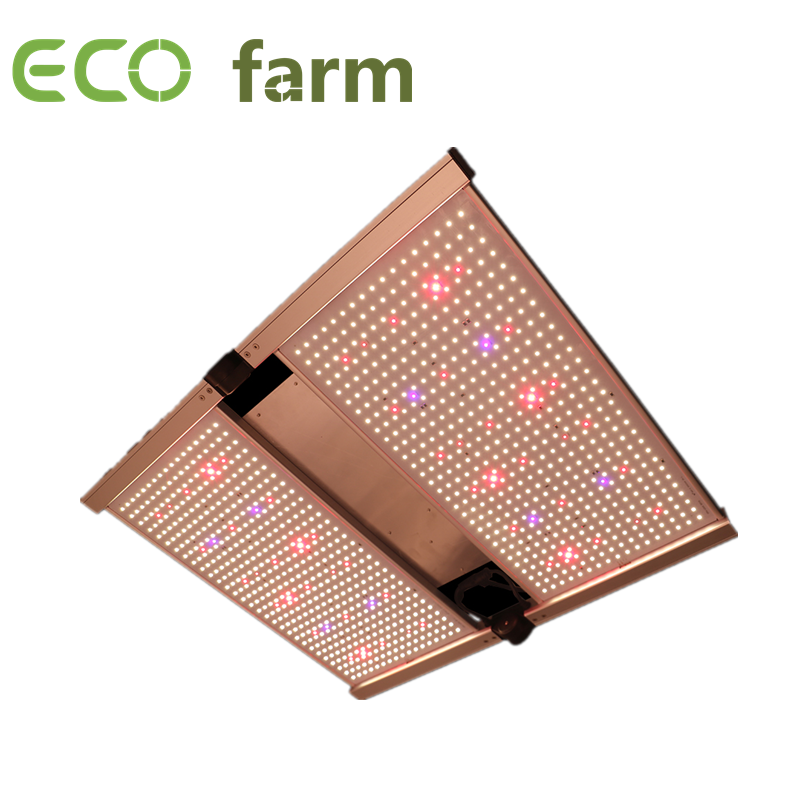 1) Ultra-thin and ultra-light design with high heat dissipation aluminum heat-silk board.
2) Dual-channel spectrum control, with controllable UV IR switch, smart control.
3) Whole light IP65 waterproof grade, endure wet planting environment, longer life span.
4) 2 options using methods, hang or stand based on your requirement of planting.
5) Inventronics or Sonsen driver optional.
ECO Farm Waterproof Samsung 301B Chips 110W/220W/450W/600W Quantum Board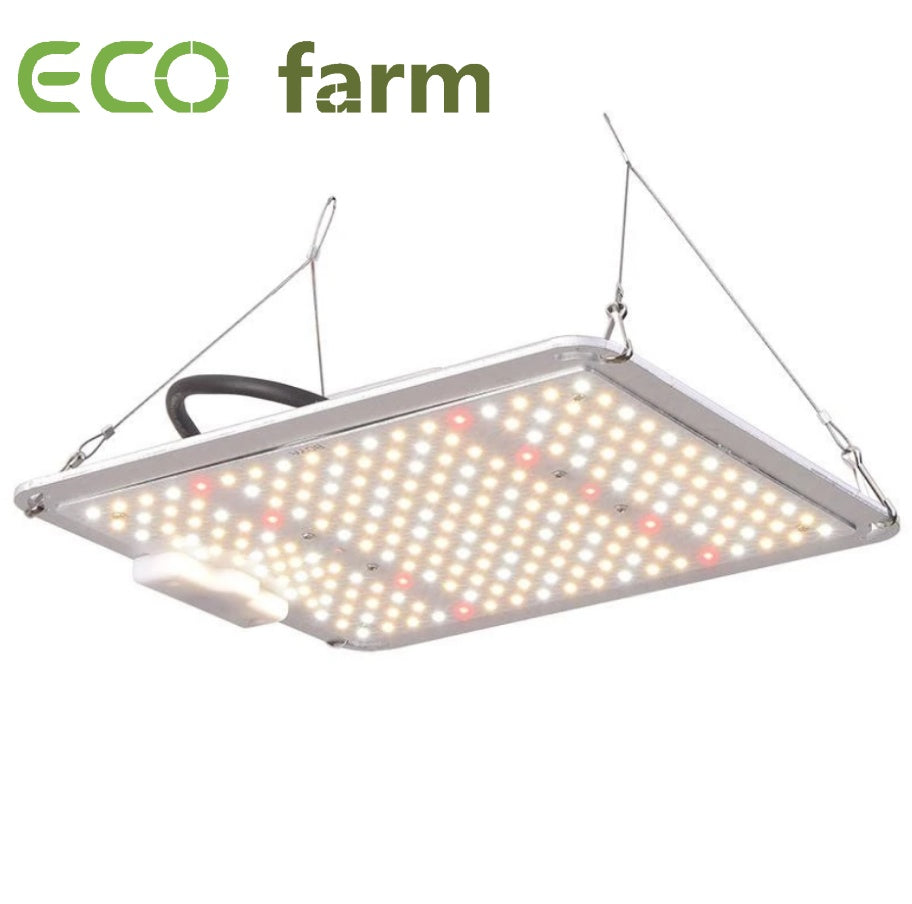 High-efficiency white light boards with Samsung LM301B diodes, high efficacy 2.7 μmol/J.

White-light full spectrum for optimal canopy penetration and easy viewing.

No Fan, means ZERO Noise. Large solid aluminium heat sink, high quality protective covers for cables, waterproof LED, high safety performance and dimmable MEAN WELL Driver.

Experimentally-certified light recipe for healthier plant growth.

Dimmable Power Supply included.
If you are also interested in other grow equipments, welcome to visit our website: ecofarm.ca
Our emails address is: business@ecofarm.ca
Contact:
WhatsApp: +1 206 581 5521
Leave a comment