Top 3 Best Rosin Press: A Guide for 2021
There are many kinds of rosin press in the market. When looking for the best rosin press, there are a few things we considered. So what are characteristics of the best rosin press?
Shape of the plates: Rectangular plates work best
The ideal plate structure of a rosin press is longer and narrower. This is because this shape maximizes the perimeter of your press.

There is some more science and math behind this, but for our purposes, all you need to know is that a rectangular plate will generally outperform a square one.
Even heat distribution
Your rosin press should have uniform heat distribution. The way heat works to extract rosin is by melting the trichomes and other essential compounds into a lower viscous form.

By playing with the temperature, you can change the consistency of the rosin to either a shatter, butter, or pull n snap.

Many cheap rosin presses don't have even heat distribution across their plates, and this leads to a lower quality rosin.
Reliability
Rosin presses can get pretty pricey. So, it makes sense to only invest in a press that will last you years to come.
Now I'm going to introduce you some best rosin presses.  
ECO Farm Rotating Dual Heat Plates 6 * 12 CM High Efficient Rosin Press Machine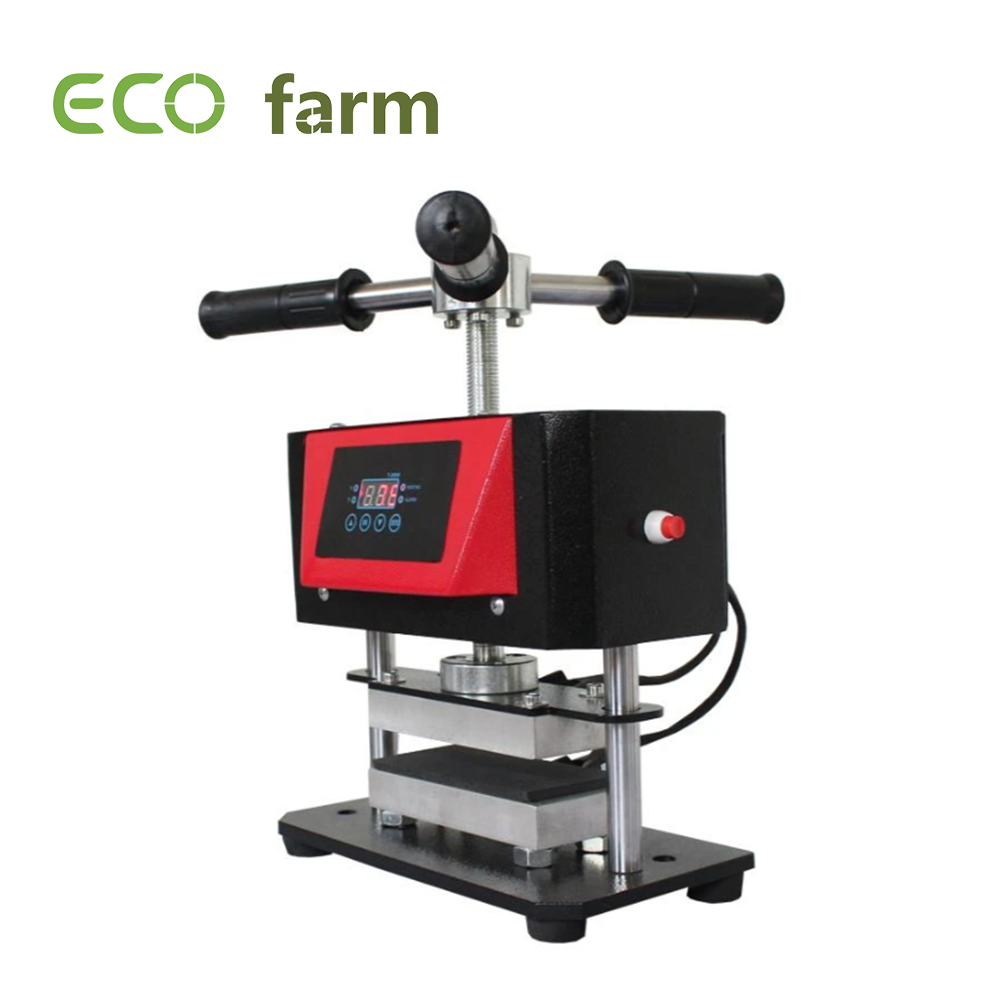 Description:
1. Easy to clean and non-stick dual heating elements with Teflon paint on the surface. Dustproof and do not need high-temperature cloth. Convenient to clean and oxidation resistance.
2. Customized-Micro processor precision heat and temperature gauge so that you can set your desired pressure, temperature and use the crank to press as hard as you need.
3. Heating-Electric heat pipe and plate body to pouring into an organic whole for even heating.
4. Intelligent-Firm construction with good quality, durable for years of trouble-free
5. Cast Aluminum Heating Plate, electric tube and board casting as one, heat uniform, durable 6. Using intelligent LCD display thermostat controller, temperature control accuracy (± 10 ℃).
6. Twist design to offer bigger pressure.
7. Thicker and stronger dual heating plates.
ECO Farm 6*12cm High Pressure Manual Dual Heat Rosin Press Machine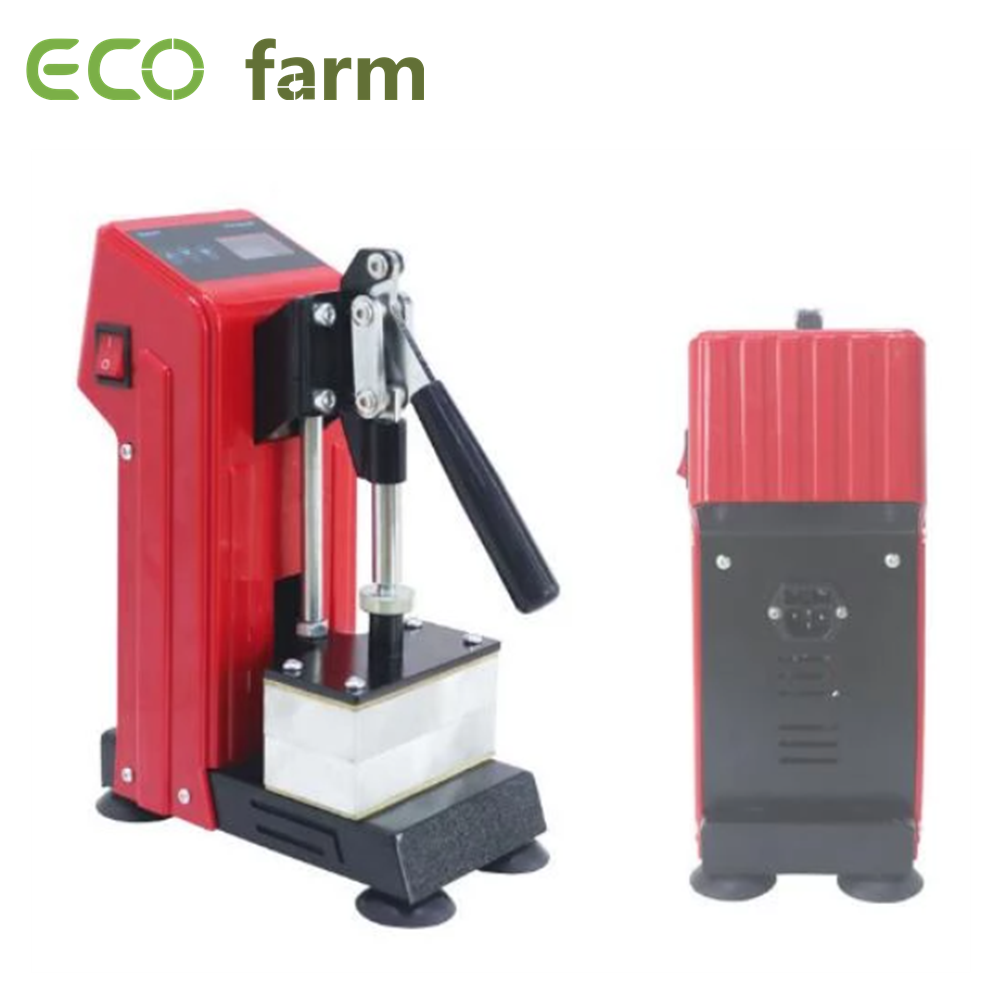 Description:
ECO Farm rosin press can provide double sides heating high pressure and timing. It's an easy operation mode for quick job. Digital controller panels. Users could use this machine to heat pressing flowers, medicinal plants, leaves, etc.
Press control panel with icon displaying, read-out accurate & easily setting.
Small manual rosin pressing is suitable for home use
Double-sided heating, each heating plate has a separate time temperature control
Fahrenheit or Celsius can be switched, even pressure
Lightweight and compact, easy to carry and safe delivery, save freight
Scratch-resistant, baked-on powder coat finish after metal rust removal & phosphorization.
 ECO Farm Double Sided Heat Rosin Press Machine For Household Use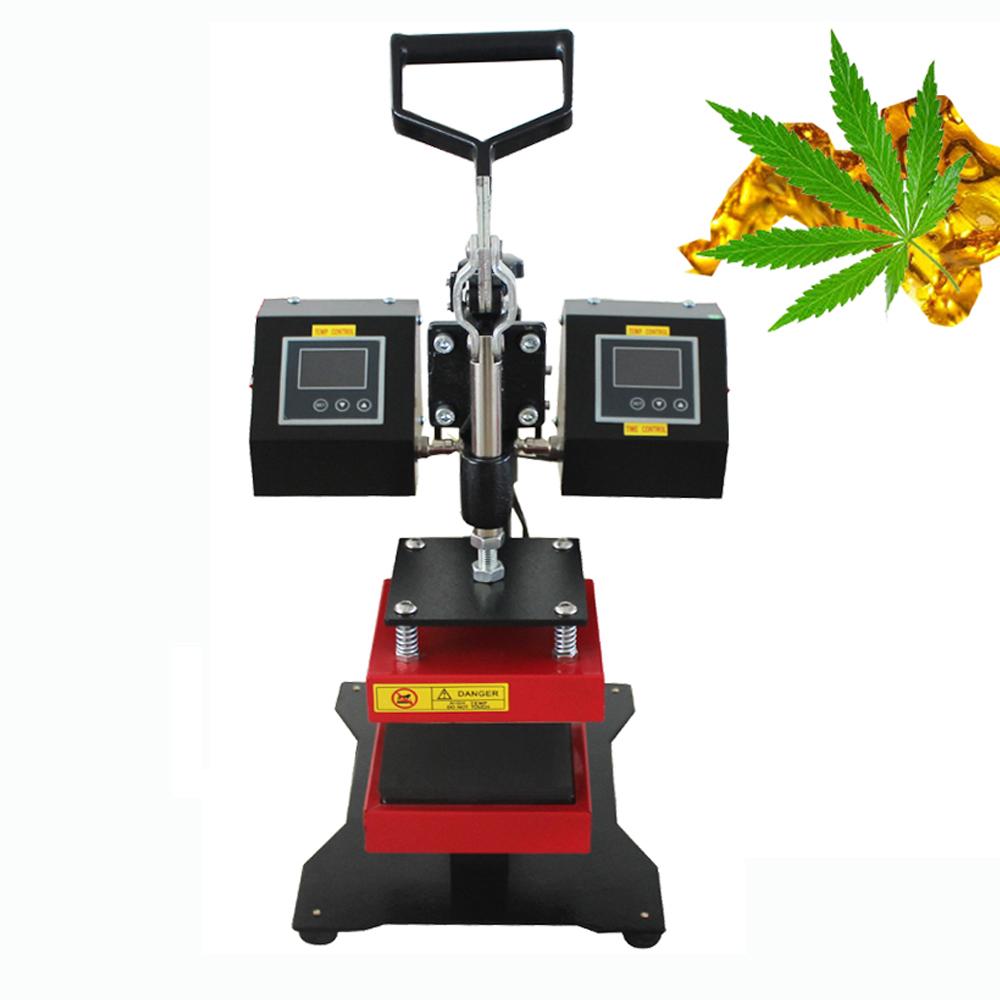 Description:
Small manual rosin press for household use double-sided heating, each heating plate has a separate time temperature control Fahrenheit or Celsius can be switched, the pressure is uniform.
Conclusion:
Now that you know all the best rosin presses for every type of extractor, you can pick your favorite and get started making your own top shelf rosin!

If you are new to this, or just need a quick refresher, you can learn about the different types of rosin you can press in our blog!
If you are also want to buy other grow equipments, welcome to visit our website: ecofarm.ca
Our emails address is: business@ecofarm.ca
Contact:
WhatsApp: +1 206 581 5521
Leave a comment