Beginner's Guide Top 3 Best Complete Grow Tent Kits Reviews 2021
Our annual list of the best Grow Tent Kits of this year is here, growers. And as the pioneers of grow tent packages in the industry, we're always being asked what the best grow tent is. And answer is simple: it depends. You have you think about the plants you want to grow, how much time you want to spend in the garden, and how much electricity you want to consume.

That's why we got to work putting together our list of the best grow tent packages of 2021. By combining customer feedback, their best features, yield potential, ease of use, overall quality, we've laid out our three favorites.

Through this post, you can get an idea about the tent package and how to select the best one for your indoor garden.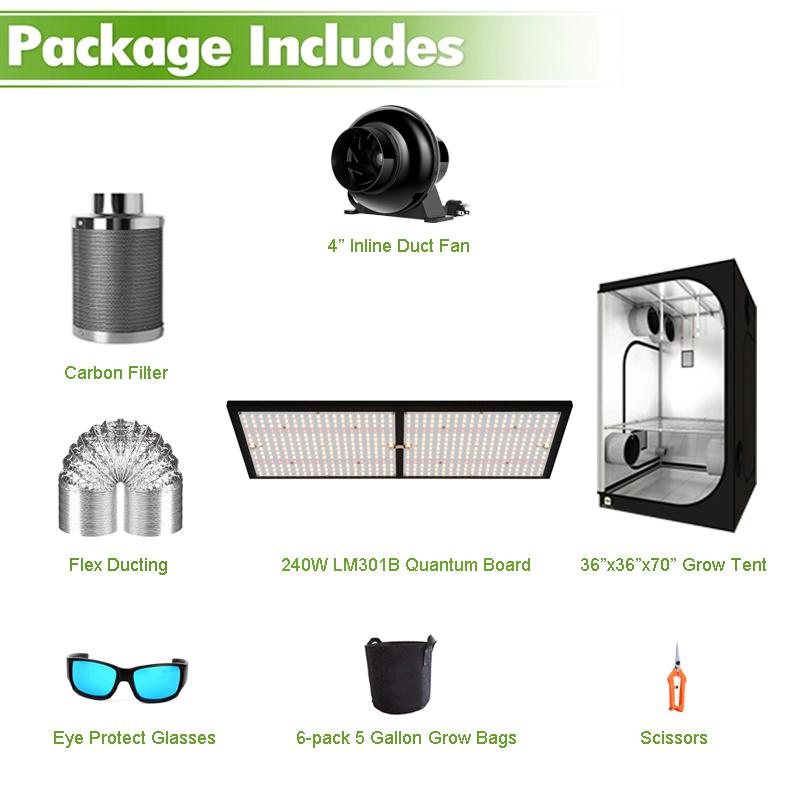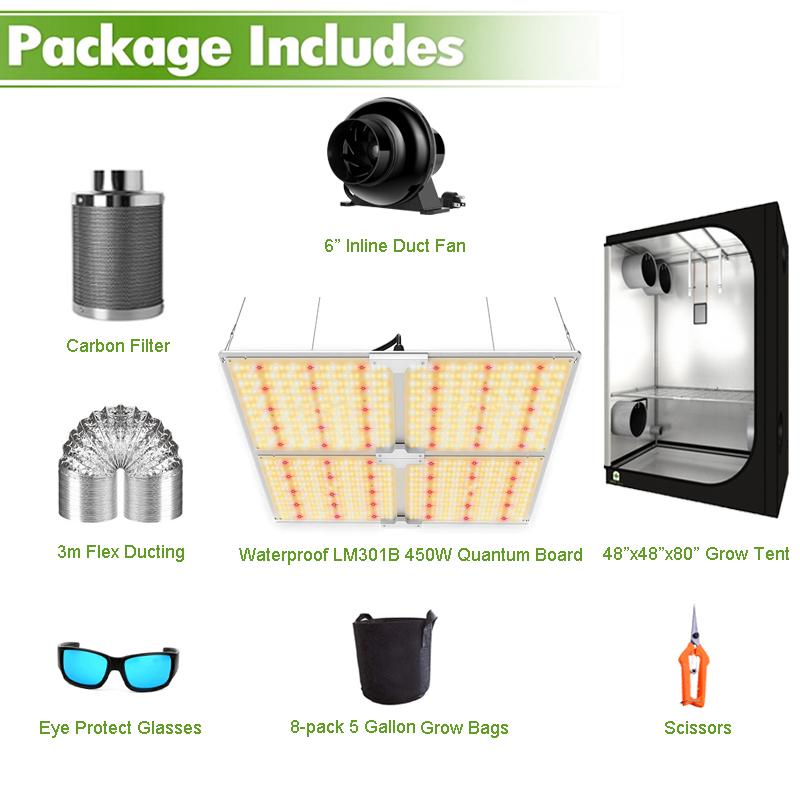 ECO Farm grow kit is a well laid out product that comes with a lot of nice equipment for first-time growers.
These 3*3 and 4*4 eco farm grow kits are hands down the best way start growing the harvests of your dreams! It's easy to use, a breeze to set up, and most important: highly effective at cost that won't break the bank.

This kit comes with everything you need to grow 2-6 healthy flowering plants from seed to harvest for meet yours budget. That includes a high output quantum board, ventilation kits, a heavy-duty grow tent, and all the accessories you need to help plants give you the yields you're looking for. Better yet: as a soil-based grow room, there are no high water costs like with hydroponic systems.
Whether you're a first-timer or an old-timer in the game, this grow tent package is everything a grower needs at a price anyone will enjoy.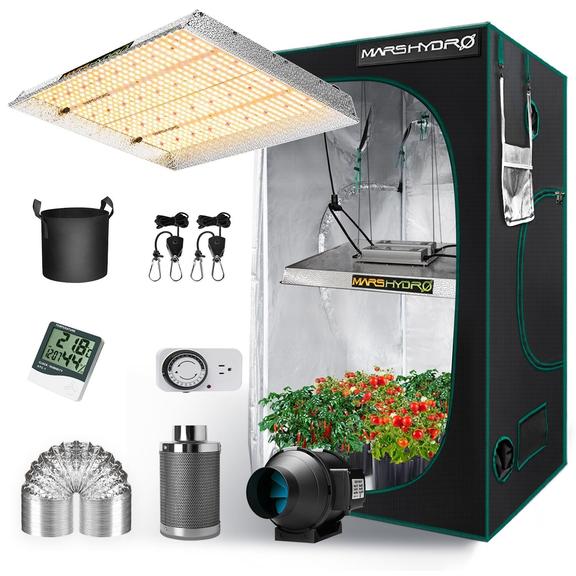 The 4' x 4' Grow Tent Kit with TS 600 LED Grow Light comes complete with everything you need to start your grow project including a powerful and efficient Mars Hydro TSW 2000 LED Grow Light, a high-quality 4' x 4' (48 cu ft) grow tent, ventilation fan and ducting, timer, hygrometer, grow bags, light hangers, and more.
BRING THE SUN INDOORS
To bring sunlike full spectrum light to your plants, the TSW 2000 LED grow light utilizes the newest SMD LED technology to deliver spectacular PAR/LUMEN output (1122umol@18"), so you get 30% higher yield compared to old LED lights (up to 2.5g/watt yields).
NO LIGHT LEAKS
Grow Tent's insides are constructed out of diamond mylar, interior walls are non-toxic and safe for the environment and your plants alike.
Conclusion
Now that you have a better idea of what type of grow kit you're in the market for, you can get started on the rest of your garden set up. If you're ready to get your grow started, all you need to do is buy high-quality seeds and start planting.
If you want to know more about its symptoms and solutions, do not hesitate to contact us, the ECO Farm technician is always here to help you.
 If you want to check more grow kits, click here
 Our emails address is: business@ecofarm.ca
Contact:
WhatsApp: +1 206 581 5521
Leave a comment