The Best HPS Grow Lights Kit Of 2021 Reviews
If you're new to indoor growing and you're shopping for HPS grow lights for the first time, you're going to find that there are a lot of different options to choose from. While choice is certainly a good thing, with so many different types of HPS lights, trying to decide which one to choose can seem like an overwhelming task.
The truth is, finding the perfect light for your plants depends on your budget, the size of your growing area, your skill level, and most importantly, the intensity and coverage your indoor garden requires.
In the below was our most popular HPS light in 2021, these lights fit any budget and any garden.
Advantages of HPS Grow Lights
HPS grow lights are capable of producing an intense amount of light, which can increase medicinal plants flowering.
There are a wide variety of HPS grow lights available, so options have become more standardized.
The initial start-up costs are lower with HPS grow lights than LED lights.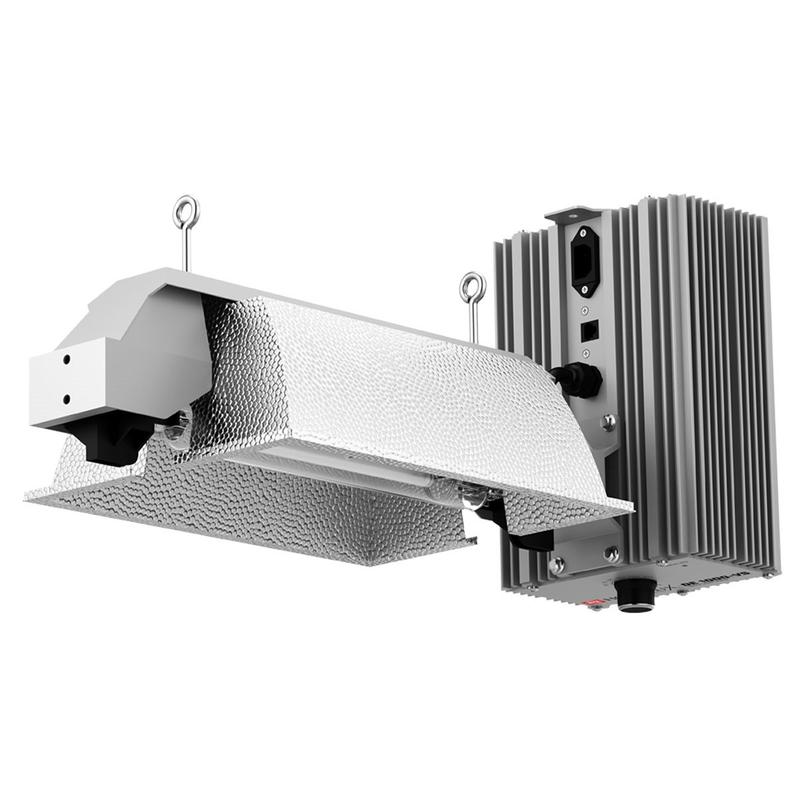 The DE 1000-VS Grow Light System is designed to maximize the performance of Eye Hortilux Double Ended grow lamps. This system focuses 11% more of the light to the target area than our nearest competitor to enhance the performance of the lamp and maximize plant quality and yield.
HPS Grow Light Bulbs: High PAR value (Photosynthetically Active Radiation), Superior quality & optimized spectrum to promote growth
The hood is an air-cooled reflector. This makes your growing experience even better by allowing the heat from the bulb to dissipate easily.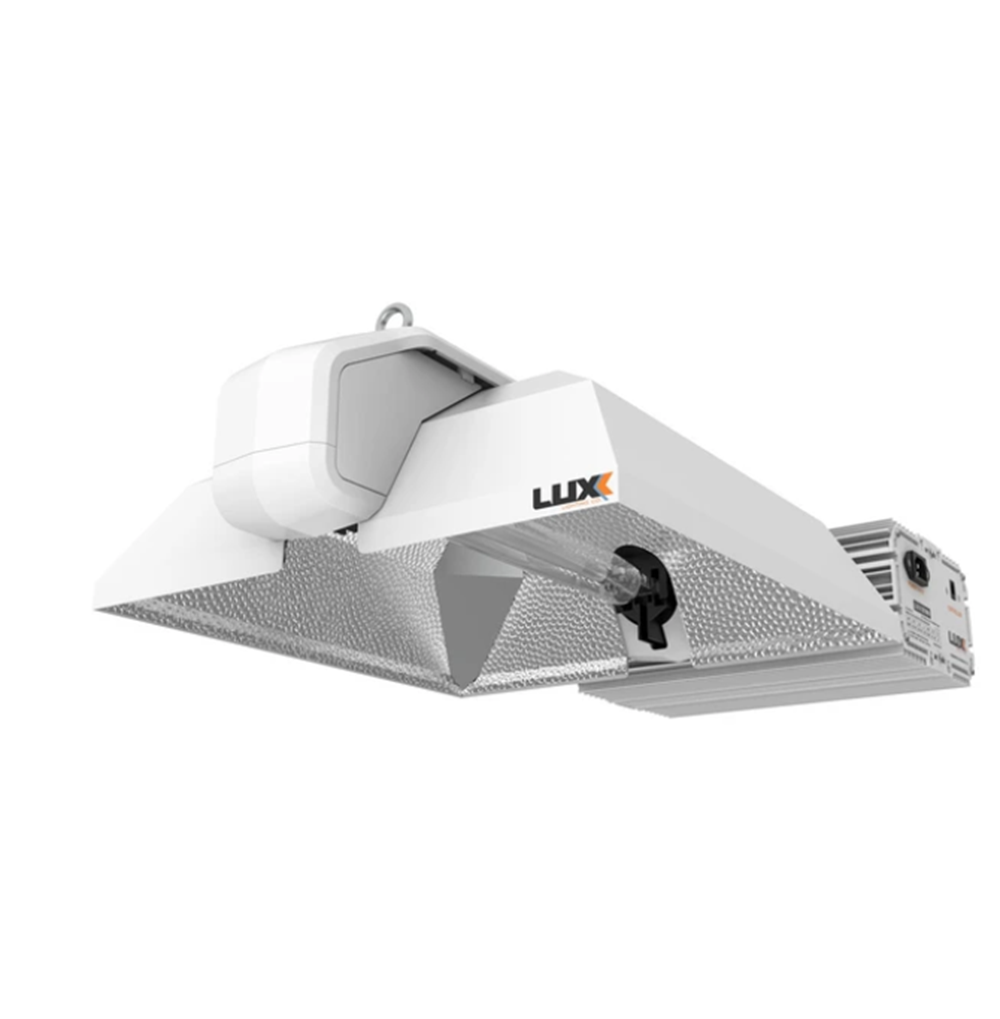 Luxx Lighting 1000w DE HPS fixture is the result of thousands of harvests, decades of cultivation experience, and passion for the garden. Every component of the DE 1000w was purpose-designed and built from the slim-line reflector to the low profile ballast, this fixture was designed with the grower in mind. For the past decade, growers have been utilizing greenhouse fixtures indoors. The DE 1000w is the new standard for indoor cultivation. By growers, for growers.
Bulbs are included (Luxx Lighting 1000w HPS 2000k)
Over 90% high reflective aluminum
10ft 240v power cord

 

(NEMA 6-15P)

Controller compatible (SOLD SEPARATELY)
3 Year warranty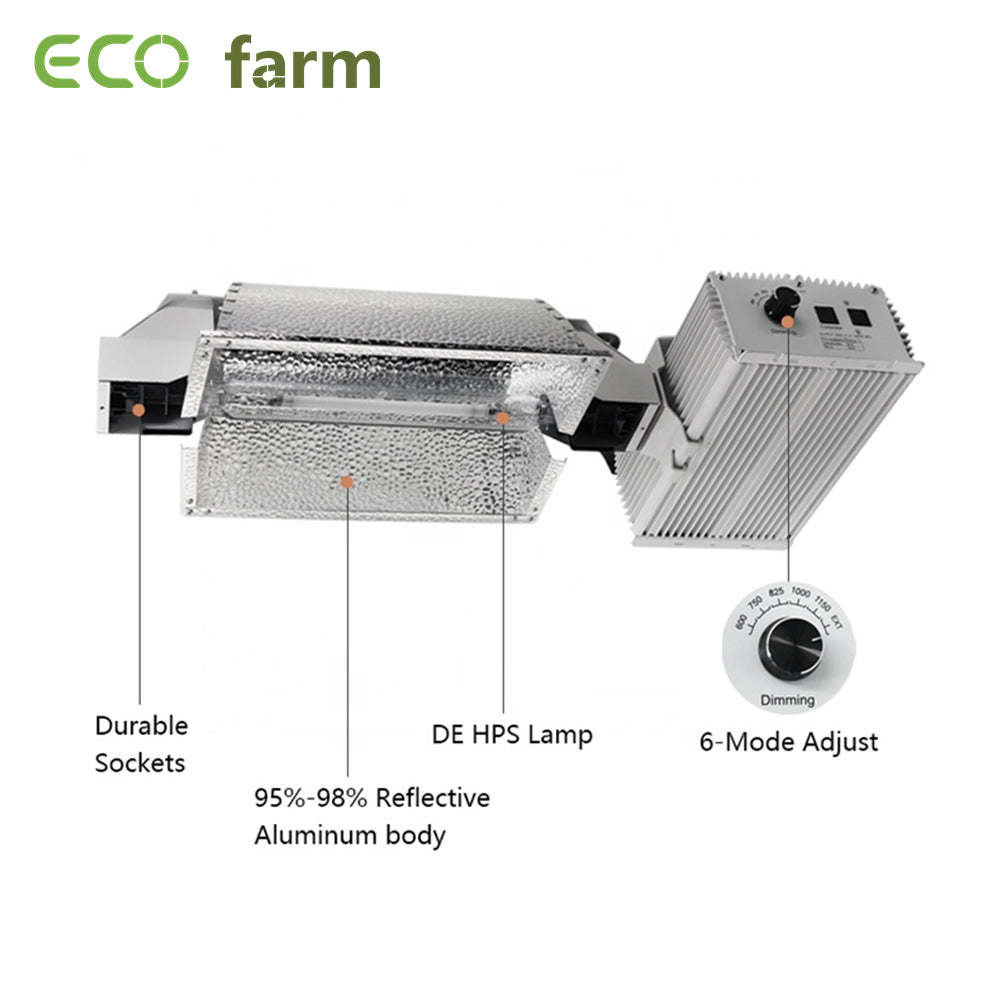 Last on our list of the best HPS grow lights is the ECO Farm dimmable 1000W double-ended grow light fixture system.
The 6 modes adjustable reflector with premium 97% reflective hydroponic fixtures ensures optimal plant growth. 1000 watt DE HPS bulbs deliver full-spectrum light that mimics natural sunlight.
Conclusion:
With the right HPS grow light, you can successfully grow indoor plants. All of the options listed in our review offer outstanding results and have proven to be highly effective for indoor farmers who grow all types of plants, from vegetables to flowers and more.
Choose the best HPS light and start your grow trip right now.
If you want to know more about new grower guide, do not hesitate to contact us, the ECO Farm technician is always here to help you.
Our emails address is: business@ecofarm.ca
Contact:
WhatsApp: +1 206 581 5521
Leave a comment