The 3 Best Dehumidifiers for Greenhouses
There's a vast tendency to have high moisture content in the greenhouse during the day. In the greenhouse, it's due to high temperature, whereas, at night, the condensation rate of the moisture in the air gets high. For this reason, condensate figures on the cooler surface, making a conducive environment for fungi and mildew such botrytis, which in turn dents the yield.
So, in this situation, you need a dehumidifier for your greenhouse. Only the dehumidifiers can provide you the fresh air in the greenhouse. They allow growers to control the climate in the greenhouse as it is insulated. So, install the best dehumidifier for a greenhouse for polluting free. We have come up with a list below.
ECO Farm 138L Portable Commercial Dehumidifier For Greenhouse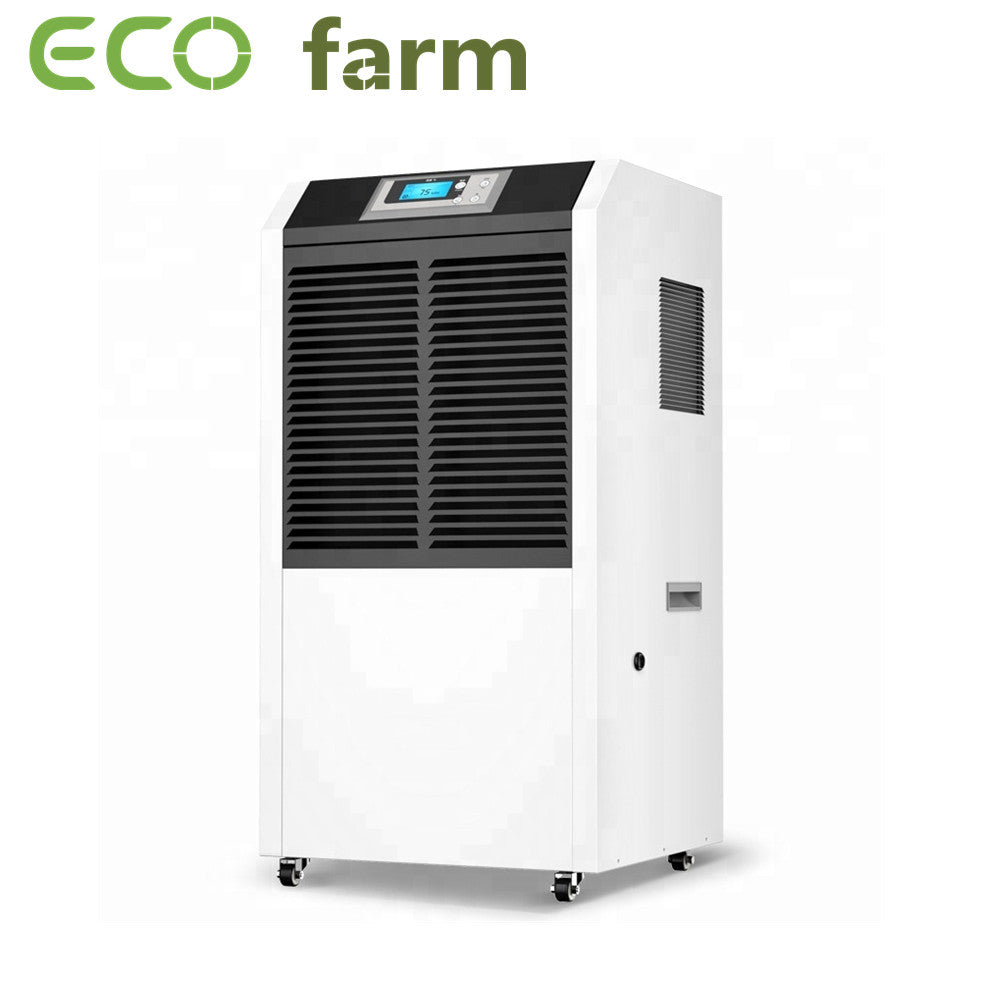 Description:
ECO Farm's large-capacity dehumidifier has a built-in eight-liter large water tank with a large dehumidification capacity.
Really large 1.5P dry experience, 3520W large cooling capacity, the greater the cooling capacity, the better the dehumidification effect.
Highly equipped dehumidification, strong power, from good core, cold and high temperature resistance, stable performance, overload protection.
Ultra-large centrifugal fan, matched with volute air duct, large air volume, enhance air circulation, and dehumidify stronger.
Humanized functional design: Humidity housekeeper can accurately control humidity with simple operations. Time steward, 24-hour timer switch machine setting. With intelligent memory, the machine will automatically generate an operating mode based on the user's 90-day usage habits. The fault manager, the screen displays the cause of the fault, the display "E1" is the defrost sensor failure, and the display "E2" is the temperature and humidity sensor failure.
The external drainage pipe can be directly discharged into the underground pipe to avoid the trouble of frequent water pouring.
All copper two vessels, plus hydrophilic aluminum foil treatment process, condensing water is more efficient.
Thickened and hardened metal shell, strong and wear-resistant, high-strength sheet metal material, the surface is sprayed, and has the characteristics of anti-oxidation and anti-corrosion.
ECO Farm Dehumidifier Machine For Greenhouse With 1200 CFM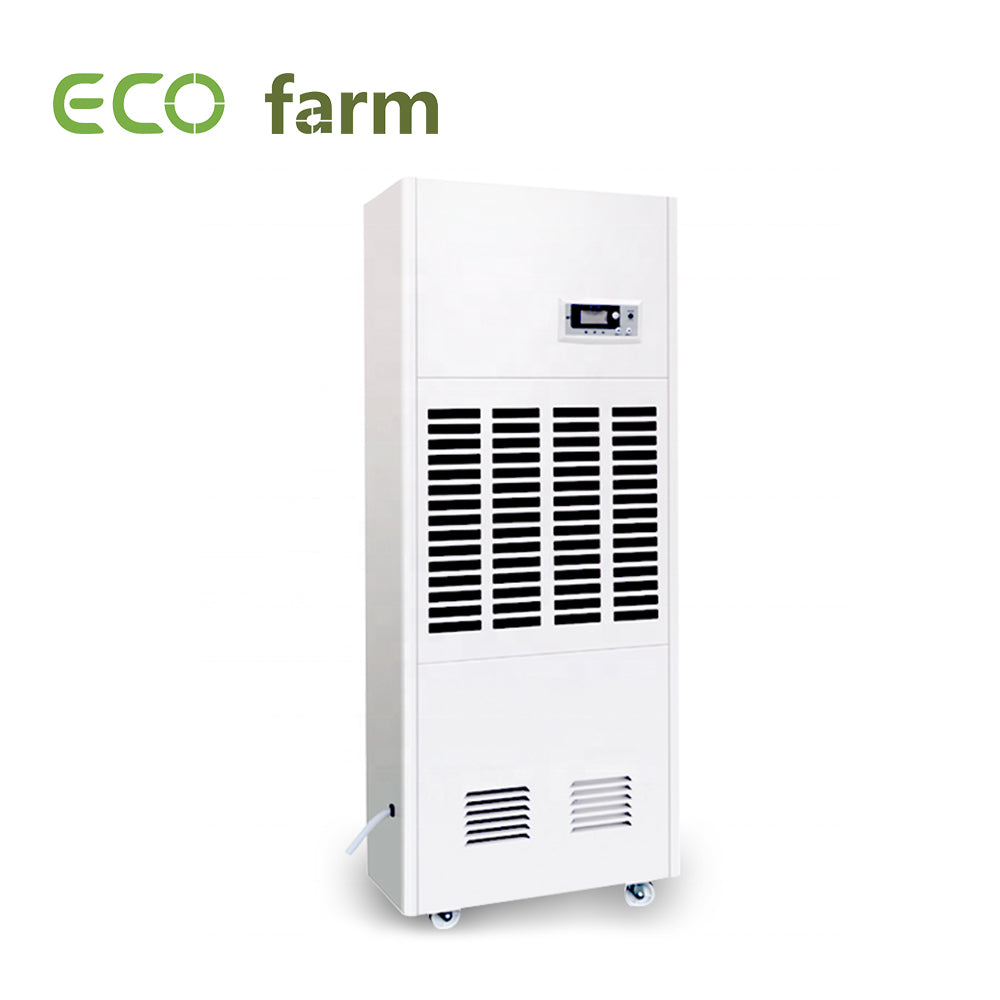 Description:
1. World famous brand compressor, 3 minutes delay protection
2. Ambient humidity LCD display timely
3. Humidity control set freely, accuracy to ±1%
4. Continously drainage by external soft tube
5. Automatic defrosting when the ambient temperature is below 18℃
6. Timed shut down setting
7. Humidity sensor malfunction alert
8. High efficiency, energy saving
ECO Farm 90L Dehumidifier Machine System For Commercial Greenhouse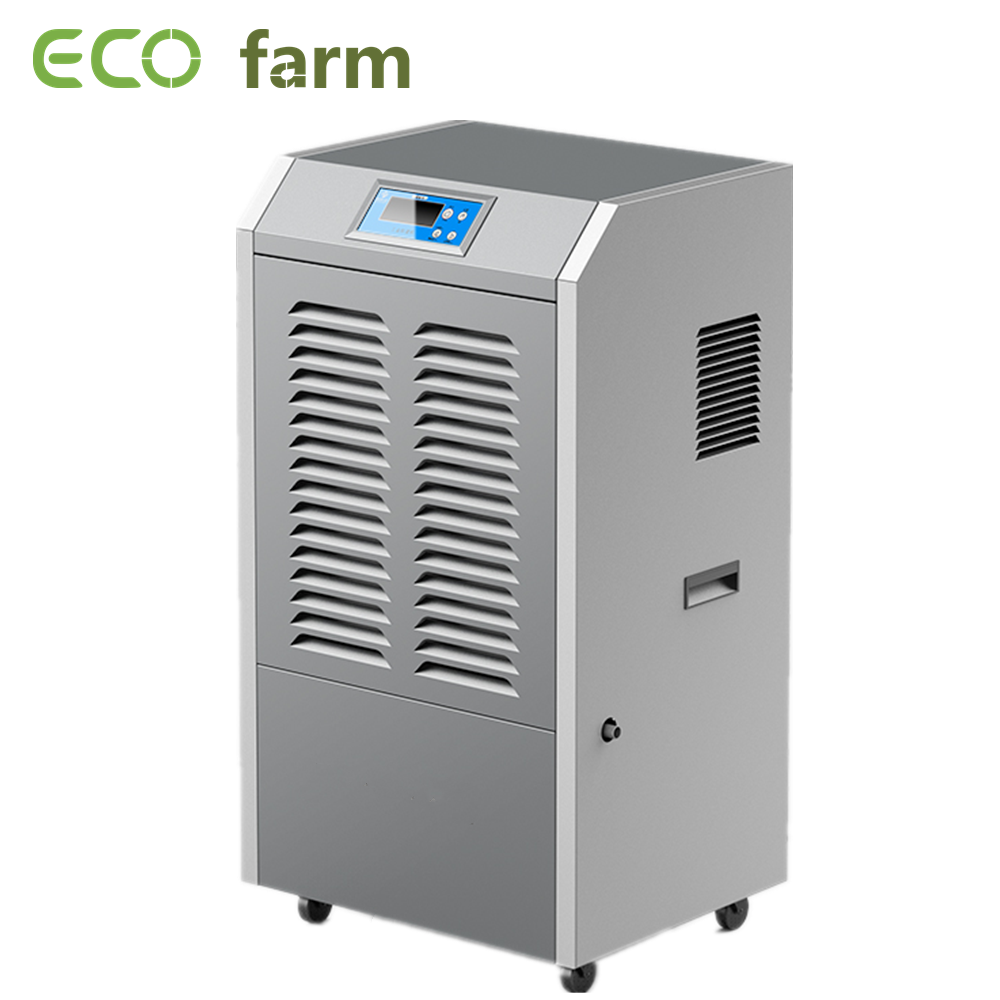 Description:
High efficiency, low noise, energy saving
Advanced user-friendly control panel and LED display
Direct drainage for convenient control
Double-rotor compressor, high efficiency and energy saving, high efficiency dehumidification
The intelligent control system, automatic memory, fault self-checking, and automatic frost make the machine work smarter and more worry-free.
Turbocharged fan, high air volume and low noise
Full sheet metal structure, portable and more durable
Multi-row copper pipes with internal thread, larger water condensing area, greatly improving dehumidification efficiency.
It adopts Japan's Shenrong humidity sensor, high-precision measurement and control, the humidity controllable range is RH10%~99%, and the humidity control accuracy is ±3%RH.
Three-Minute automatic delay for protecting the compressor.
The bottom have universal wheels, in all directions, no dead angle, free movement
If you are also want to buy other grow equipments, welcome to visit our website: ecofarm.ca
Our emails address is: business@ecofarm.ca
Contact:
WhatsApp: +1 206 581 5521
Leave a comment