How To Setup A Low Budget Grow Room?
Ready to set up a grow room? It doesn't have to cost too much.
For most people after a cheap indoor grow setup, there are three main steps involved:
Choosing your lighting
Picking a grow tent
Controlling your climate
The easiest & cheapest thing to do is to get a grow tent kit.
LED grow lights are are cool and cheap to run. Lots of growers switch to them in summer. Even when trying to save money, don't go for a cheap LED light. They don't emit a good enough spectrum or penetrate far enough into the canopy layer. It's worth spending extra on a decent LED light. 
ECO Farm 740W Full Spectrum Slim Foldable LED Grow Light With Separately UV+IR Control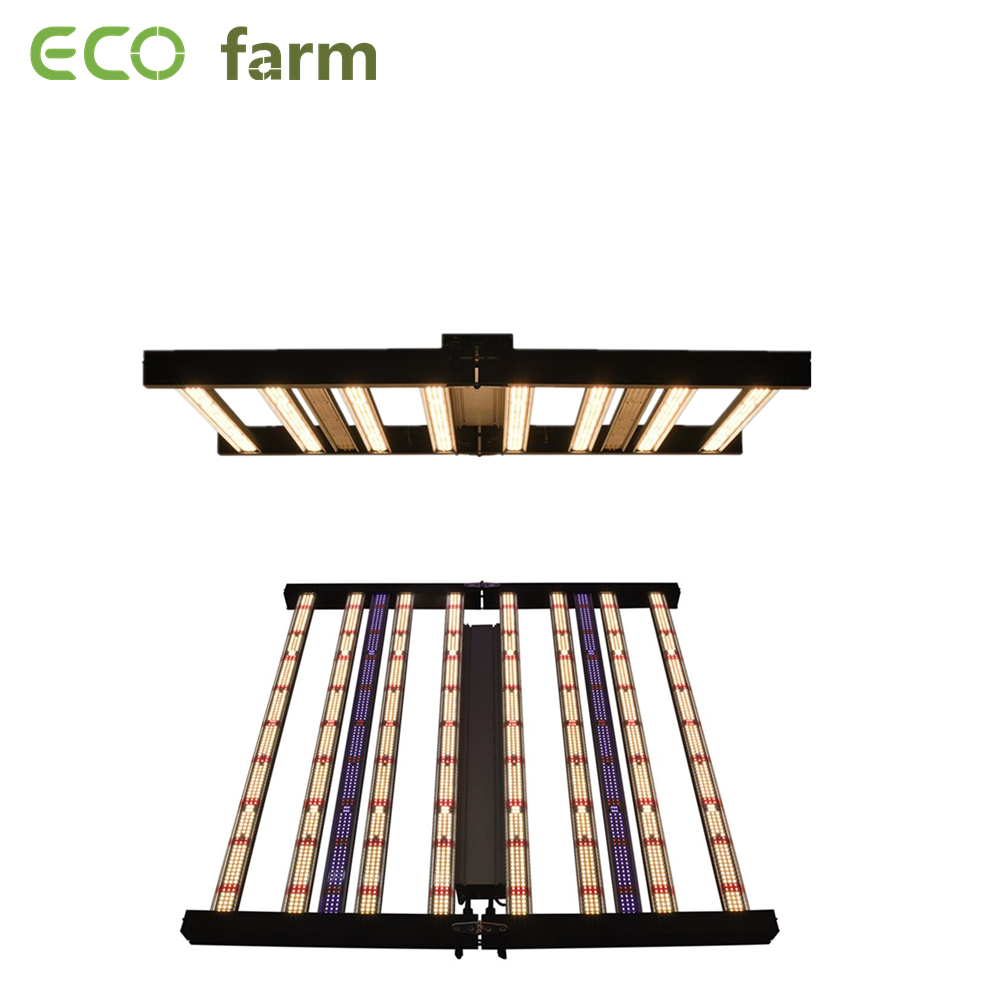 Description:
ECO Farm 740W LED light strips consist of 8 pieces of 80w with the combined power of 640w and 2 pieces of 100w in total.

SMD 395nm730nm LED chips can be independently dimmed and controlled

In particular, it helps increase the THC content during the flowering period. The product is equipped with RJ14 dual network and manual dimming, which can be connected in series with APP control. A single controller can be connected in series with 200 lamps for simultaneous dimming and timing.
ECO Farm 315 Watt Ceramic Grow Light Single Ended For Hydroponics Indoor Plants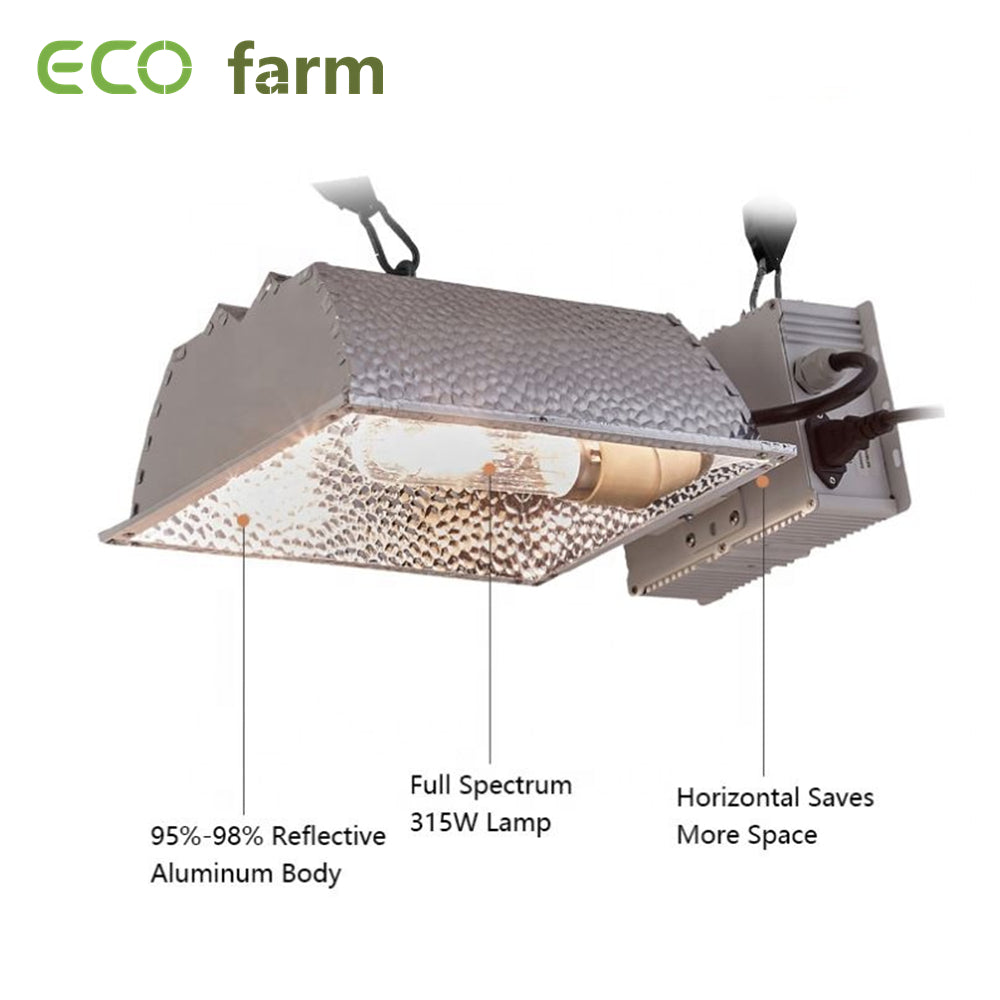 Description:
HIGH-QUALITY BALLAST: Electronic Ballast 120-240V with advanced low-frequency technology, designed specifically for CMH 315W Grow Light, high efficiency, reliability, and no electromagnetic interference
HIGH REFLECTIVITY RATING: Sturdy reflective hood is made of German aluminum rated at 95% reflectivity, maximizes the light to the plants with excellent color rendering and outstanding high quality
FULL SPECTRUM LIGHT: This fixture includes a high quality CMH/CDM 315W 3100K bulb 15000hours life time, delivers a more efficient spectrum for growing
ECO Farm 100W/240W/320W Quantum Board With UV+IR Full Spectrum Dimmable LED Grow Light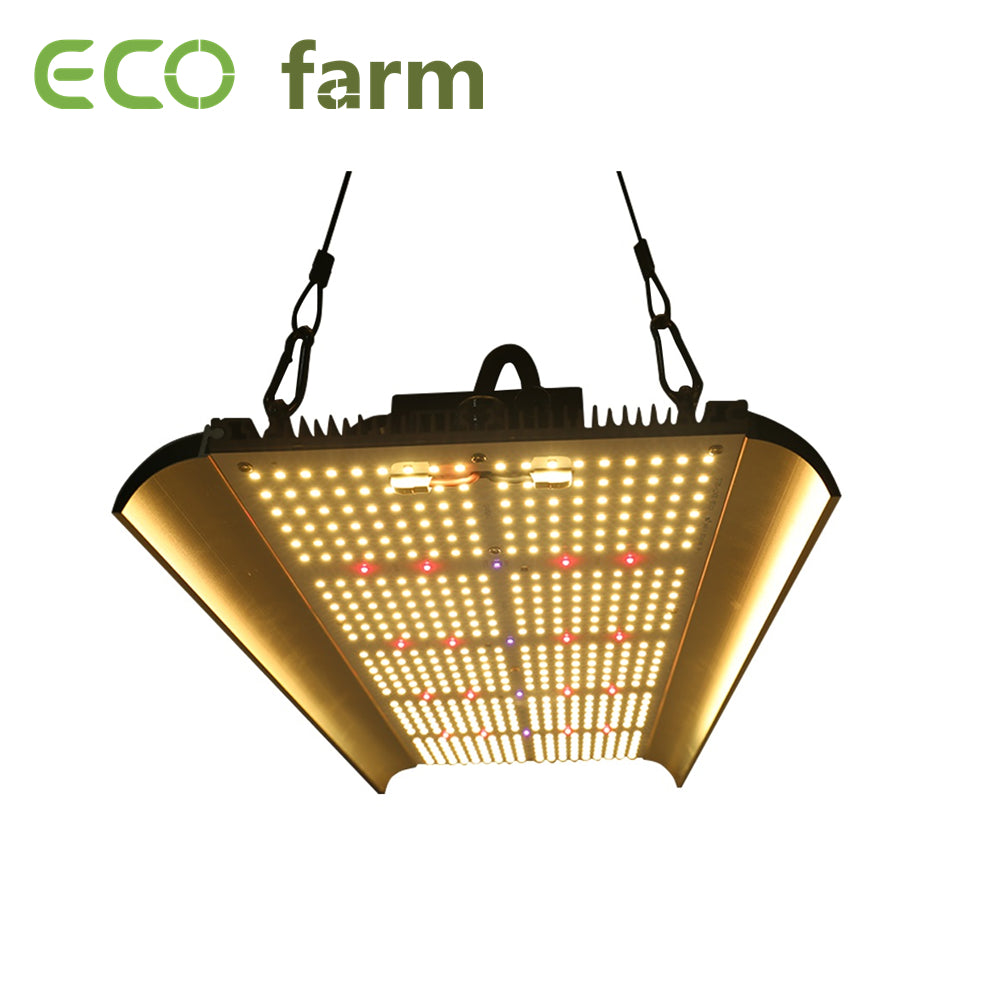 Description:
ECO Farm 100W/240W/320W quantum board is a high-performance, full-cycle top-lighting solution for commercial horticulture cultivation, with the power to scale from vegetative growth to higher light intensities in bloom.
ECO Farm full-spectrum quantum board is optimized for rapid growth and complete plant development. Tailored for growing plants from propagation to senescence (germination, clones/cuttings, mothers, vegetative and flowering applications) in indoor environments.
Noise-free fanless led grow light for indoor plants, will make your indoor plant growing easy and quiet, quickly heat dispersing material aluminum reducing light lost to aisles and walls, increase the light intensity up to 20%, allowing your plants receive more energy and without burning your plants for maximum headroom.
If you are also want to buy other grow equipments, welcome to visit our website: ecofarm.ca
Our emails address is: business@ecofarm.ca
Contact:
WhatsApp: +1 206 581 5521
Leave a comment