Best Samsung LM301H LED Grow Light For Indoor Plants 2021 Update
You must be familiar with the LED lights as these lights are now commonly being used for almost all purposes. Whether you want a domestic indoor light, a smart light, or outdoor decorative lights, you will find a lot of options that use LED lights.
Although, there is one more niche category of LED lights that are only familiar to those who have a passion for indoor plantation and botany in general. Here are some things to keep in mind while buying LED grow lights:
The intensity of Light: This is probably the most crucial factor of LED grow light as it directly affects the growth potential of your plants. You will be needing the perfect amount of intensity regarding the plant you are going to use it for. For versatile use, choose the one that can be calibrated.
Coverage Area: The coverage area of a LED grow light generally dictates its illumination capability and surface area. Generally, the LED grows light needs to cover the entire planting area to ensure the proper and uniform growth of the plants.
Reliability: The LED grow lights are not the most affordable equipment when it comes to its price. Thus, buying the one that offers the most reliability makes more sense as you will not be able to repair or replace damaged LED lights on a panel with ease.
Next I will introduce the best Samsung LM301H LED grow light for indoor plants.
ECO Farm ECOP Samsung LM301B Chips 120W/240W/320W/480W/640W Quantum Board LED Grow Light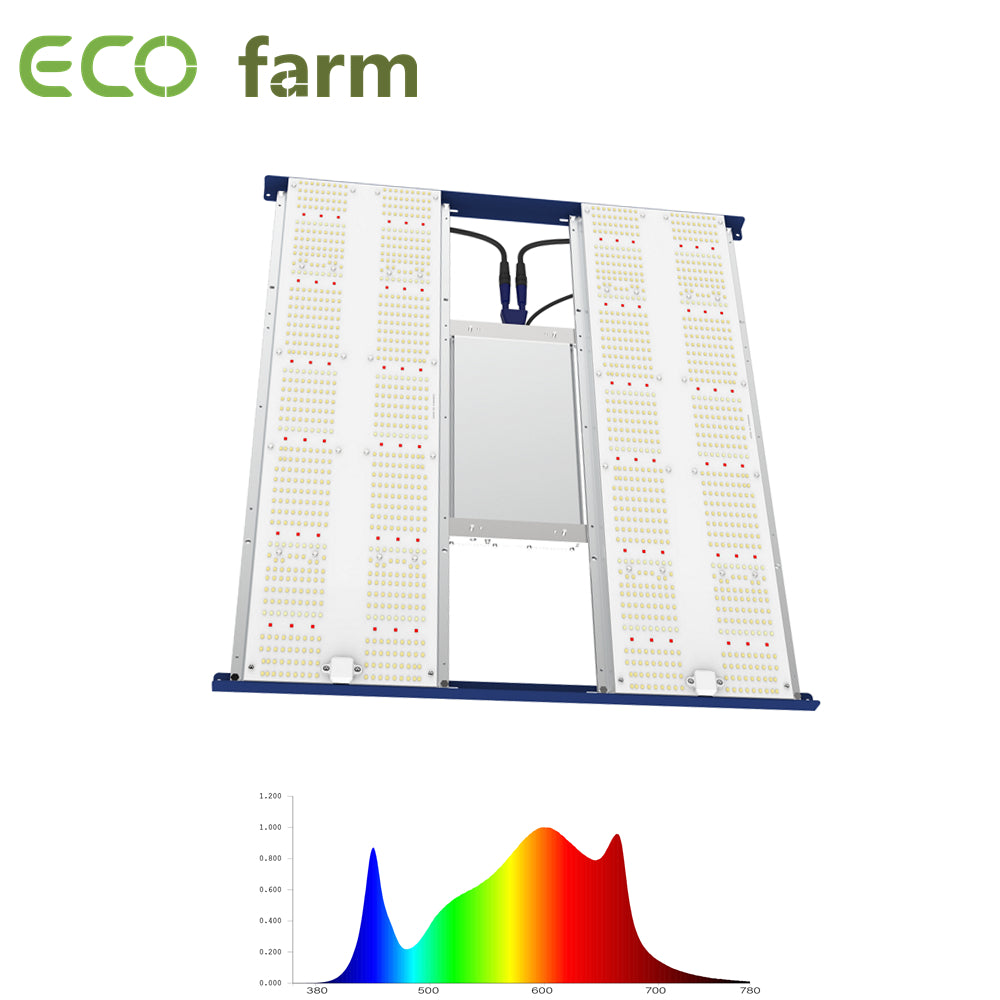 Sustainably double yield
By deploying a vertical farming cultivation system, We can increase the yield per room from 100-125 pounds per harvest under HPS to 200-250 pounds per harvest under purpose-built horticulture LEDs, while only increasing power consumption by five percent.
Achieve faster cycle time
Bench turns are faster as crops mature in eight weeks, instead of nine, which will result in 35 additional days of cultivation per year.
Provide increased uniformity
When compared to HPS, the LED lights are delivering more energy to the lower portion of the plant canopy which is resulting in higher yields for our customers, with notable improvements to flower size and weight throughout the canopy.
Higher energy efficiency conversion compared to HPS- grown medicinal plants, and terpene production increased 11 percent on average under LED.
ECO Farm 400W/650W/800W LED Grow Light Strips With Samsung LM301H/ LM301B/LM281B Chips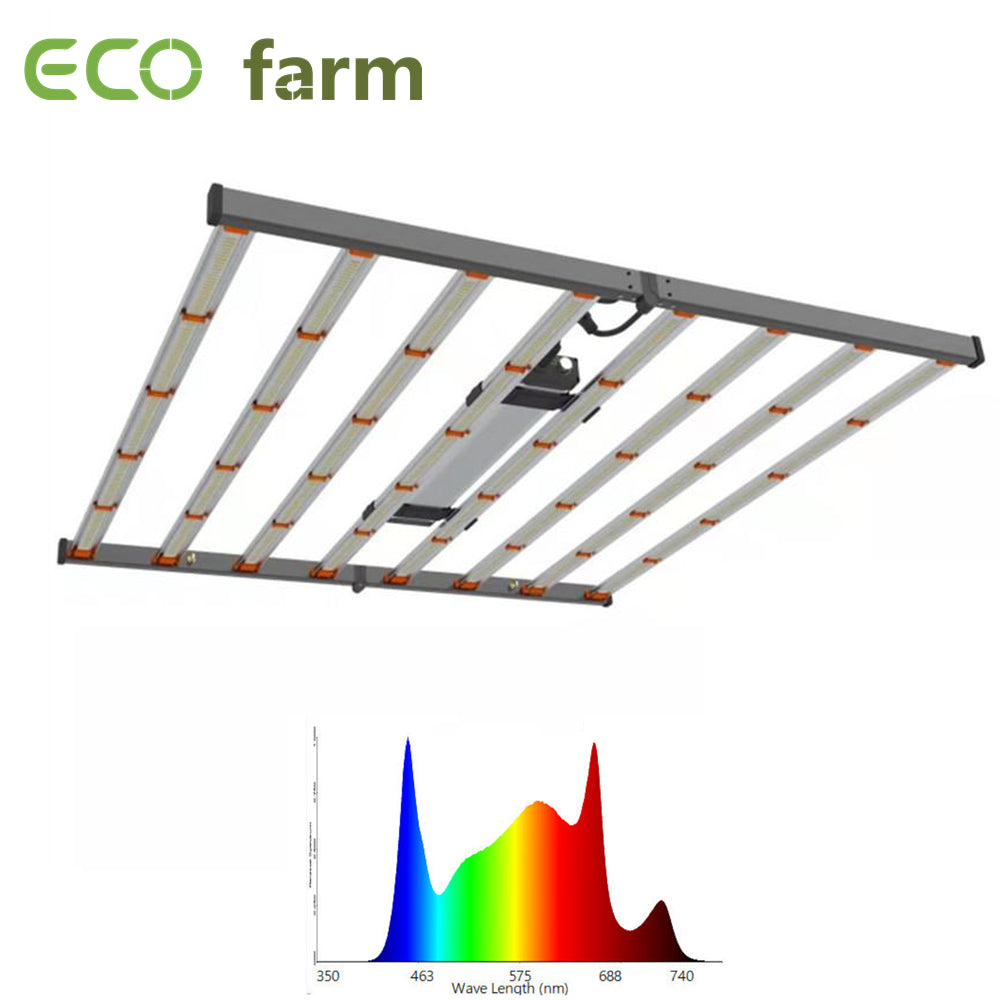 Description;
ECO Farm grows light just consumes about 400W/650W/800W power. High-efficiency PPF LEDs make your cost less but get more.
It has a long using lifetime, which is up to 50000 hours.
Re-defined & Wide coverage light design, benefit your plants everywhere and let your plants get higher yielding.
Real full-spectrum(sunlight) for plants from veg growth to bloom, no need to change your light source.
Pre-installed light bars for plug and play directly.
5-Year standard warranty
The dimming design makes it easy to choose the right light for your plants at different stages.
Powered by Samsung LM301H/ LM301B/LM281B+OSRAM
ECO Farm ECO-Net 680W/1000W Fordable Samsung 301B Chips LED Grow Light
Description:
ECO Farm ECO-Net provides highly efficient spectrum with a healthy red-to-blue ratio to drive photosynthesis Light energy between 500-599nm, which penetrates deeper into the plant canopy promoting photomorphogenic responses. High color rendering "white" light aids to rapidly identify potential threats to your crop and provides superior working conditions and safety for personnel. Ideal for both flowering and vegetative production.
180°folding design, low shipping cost and easy installation.

Excellent heat dissipation structure design.

Al6061 alloy allows high-temperature resistance and corrosion resistance.

Full-spectrum meets every stage of plant growth.

High PPE up to2.73-2.75umol/J.
If you are also want to buy other grow equipments, welcome to visit our website: ecofarm.ca
Our emails address is: business@ecofarm.ca
Contact:
WhatsApp: +1 206 581 5521
Leave a comment