Best 630W CMH Grow Light In The Market
If you are looking for the best CMH grow lights to take your plants from seed to harvest, you have come to the right place.

Not only are we going to share our top ceramic metal halide grow lighting picks of the year, but we'll help you pick the right one for you and your grow room.

CMH grow lighting is a great technology for full cycle growing, right up there with LED grow lights.

Whether this is your first light or you're looking to upgrade from your existing grow light setup, we have something for you on this list.
What Are CMH Grow Lights?
CMH, or ceramic metal halide technology is relatively new to the horticulture industry, but it's made a big splash and quickly secured a role as on the must-try grow lighting styles there is.

If you're unfamiliar with these, they are essentially a modified MH (Metal Halide) grow light, but instead uses a ceramic arc tube.

This results in a tube bulb that can withstand higher temperatures, and thus, creates the ideal formation of gasses in the arc tube.

Because of this, CMH creates a full spectrum of lighting for your plants. This means you can use them from seed to harvest.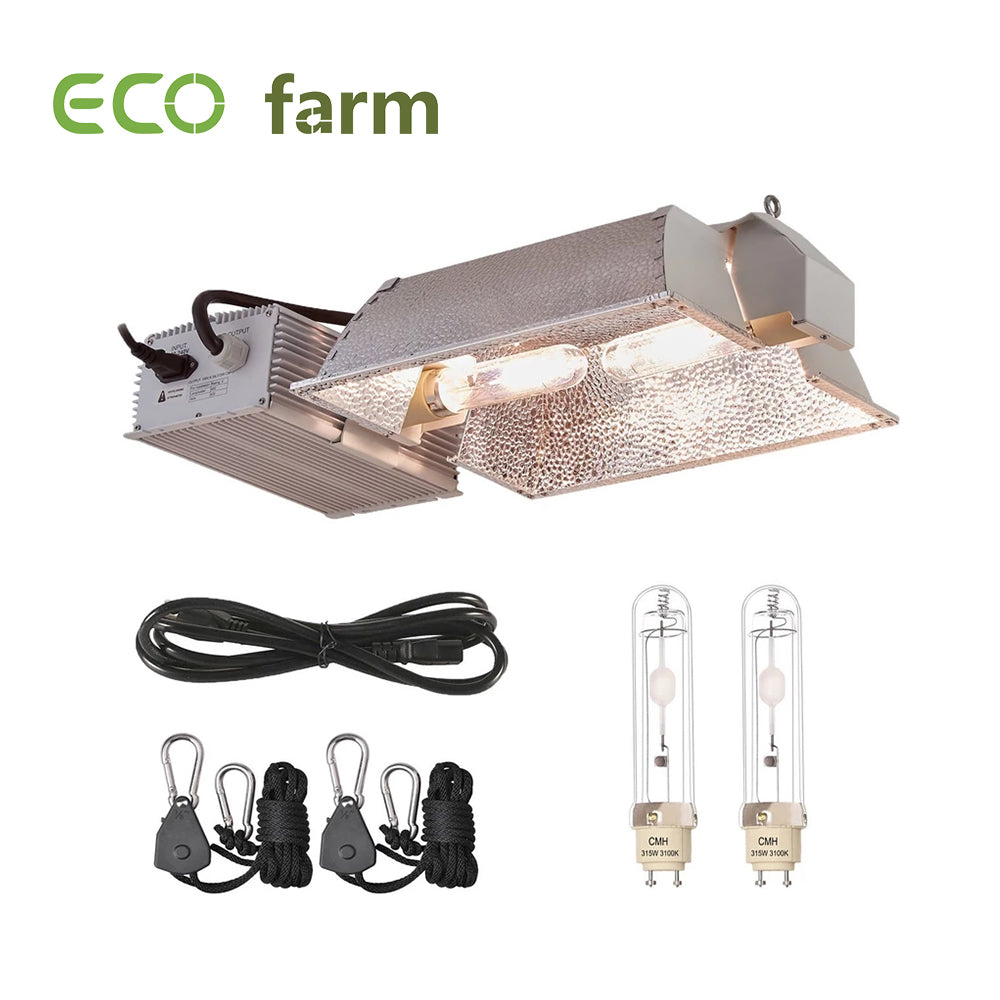 Description:
CMH 630W Enclosed Reflector Grow Light kit w/ TWO 3100K Bulbs w/
A higher temperature creating light much closer to the sun's. Being able to operate more efficiently at higher temperatures means a boost in performance
TWO bulbs (3100k bulb) provides the full light spectrum, so it can be used for both veg and bloom stages.
Lumen: 120v/240v: 33000 lumen and ETL Listed replace 1000w hps lamp kit
Degradation time: Standard MH bulbs have a lifetime of around 10,000 Hours. Which is less than 50% of the 24,000 Hours that CMH are rated for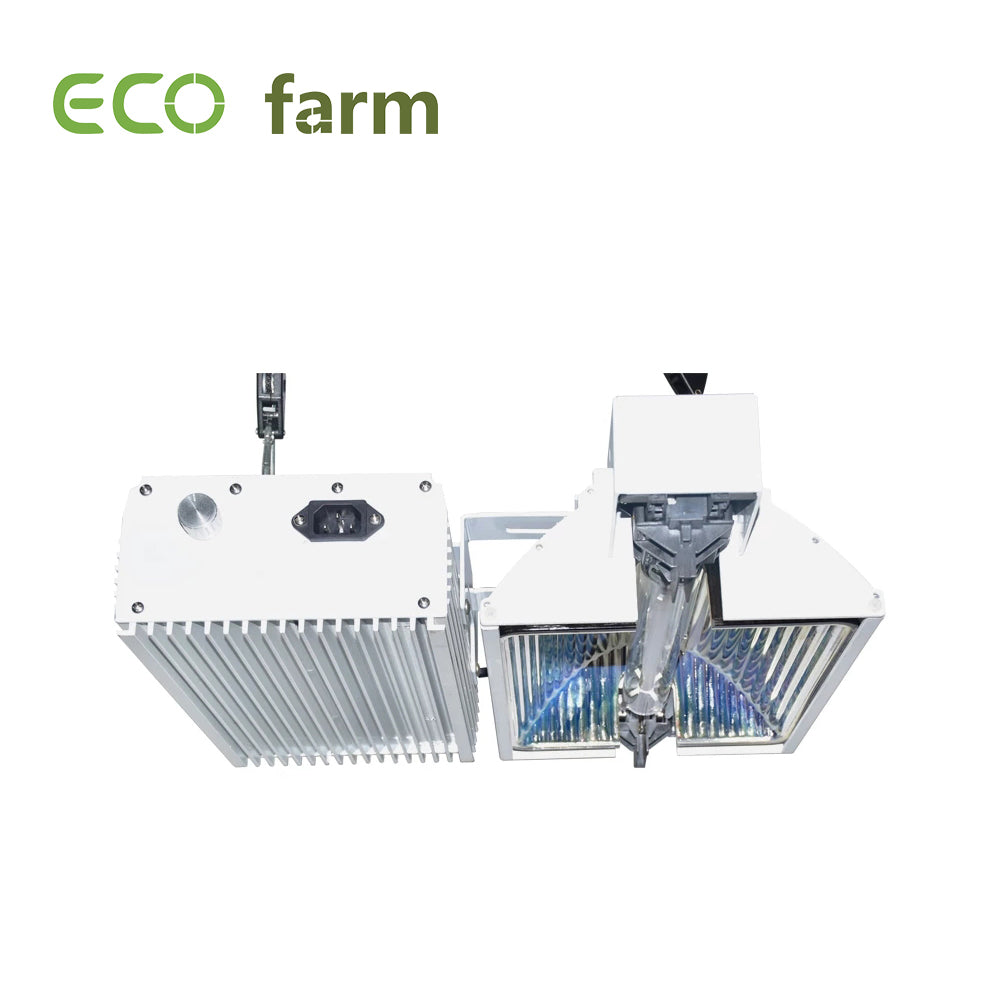 Description:
Double-ended system delivers higher PAR value with incredible uniformity, Premium aluminum hammer-tone interior: 99.85% pure, 95% reflectivity.
Delivers an optimal PPFD value over a large footprint. The ballast designed with a high precision microprocessor that makes it super efficient and an exceptionally dependable piece of equipment.
Being completely silent and lightweight, you wil not be disturbed, as this ballast is entirely noise free and can easily be moved if the desire is required.
 ECO Farm Single Ended 500W CMH Grow Light Kit Powerful Supplemental Lighting Fixture For Indoor Plants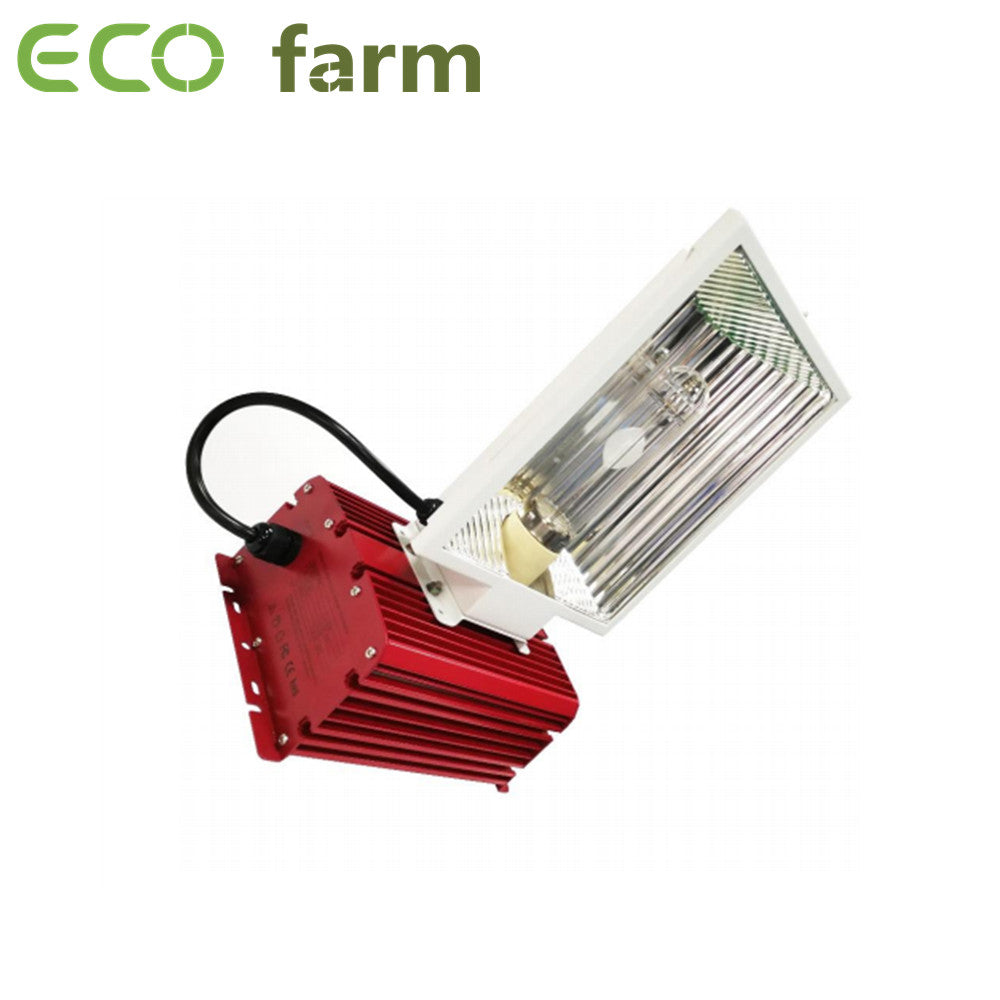 Description:
ECO Farm 500W single-ended light achieves the best light output by combining a 99% reflectivity glass optical silver-plated reflector.
Ballast 260/315/420/500w optional; Excellent lighting performance.
ECO Farm CMH 500W light is a powerful greenhouse supplemental lighting fixture compared to CMH 315W with its advantages on stronger light penetration and even light distribution.
Controllable output using the output knob, you can select the output power and adjust the light according to the changing environment or growth stage. The RJ port allows you to connect an external controller to control multiple lamps.
Comes with 3 years warranty of ballast, and 1 year warranty of bulb; Bulb is a consumable item; In order to get the best performance, the bulb should be replaced once a year.
If you are also want to buy other grow equipments, welcome to visit our website: ecofarm.ca
Our emails address is: business@ecofarm.ca
Contact:
WhatsApp: +1 206 581 5521
Leave a comment