3 Best HPS 1000W Grow Lights Reviews: Updated Dec 2021
An HPS light is part of the high-intensity discharge (HID) group of plant grow lights. If where you've planted gets cold, or if you want to give the final, flowering-cycle a massive boost, HPS grow lights are your best option. There are many growers, even in temperate climates, that rely on HPS lights for exceptional yields because they've stood the test of time.
If all you want to use is an HPS light, it's a good idea also to give your plants a dose of natural light. Sun gives the blue/green spectrum light, which boosts plant growth in the early stages. HPS lights don't have enough of this spectrum of light. It would also be easier to track the health of your plants during these 'natural' sessions, which is hard to do in the bright yellow glare of HPS lights.

If you don't have the means to let in natural light, if you're growing in your basement, you should combine HPS and MH for the best results. These two lamps, working together, produce a bumper crop at the lowest cost.

You'd use an MH lamp at the beginning of a plant's life-cycle, in its early-growth phase. The emitted light falls in the blue/green spectrum, like sunlight. This makes the plant believe there's plenty of time to develop and grow. So they put all their energy into high-growth and become resilient to diseases, grow dense and compact foliage, and develop strong roots. At the peak of this cycle, you give your plants their needed dose of HPS light. An HPS lamp fools the plant into believing that summer's almost over. The plant goes into overdrive to produce 'fruit' – flowers, seed, all the factors that complete its summer cycle – as fast as possible to ensure its survival. You're actually 'bluffing' the plant.
Then I will recommend 3 Best HPS 1000W grow lights
ECO Farm DE 1000W HPS Grow Light Dimmable Kit-B281A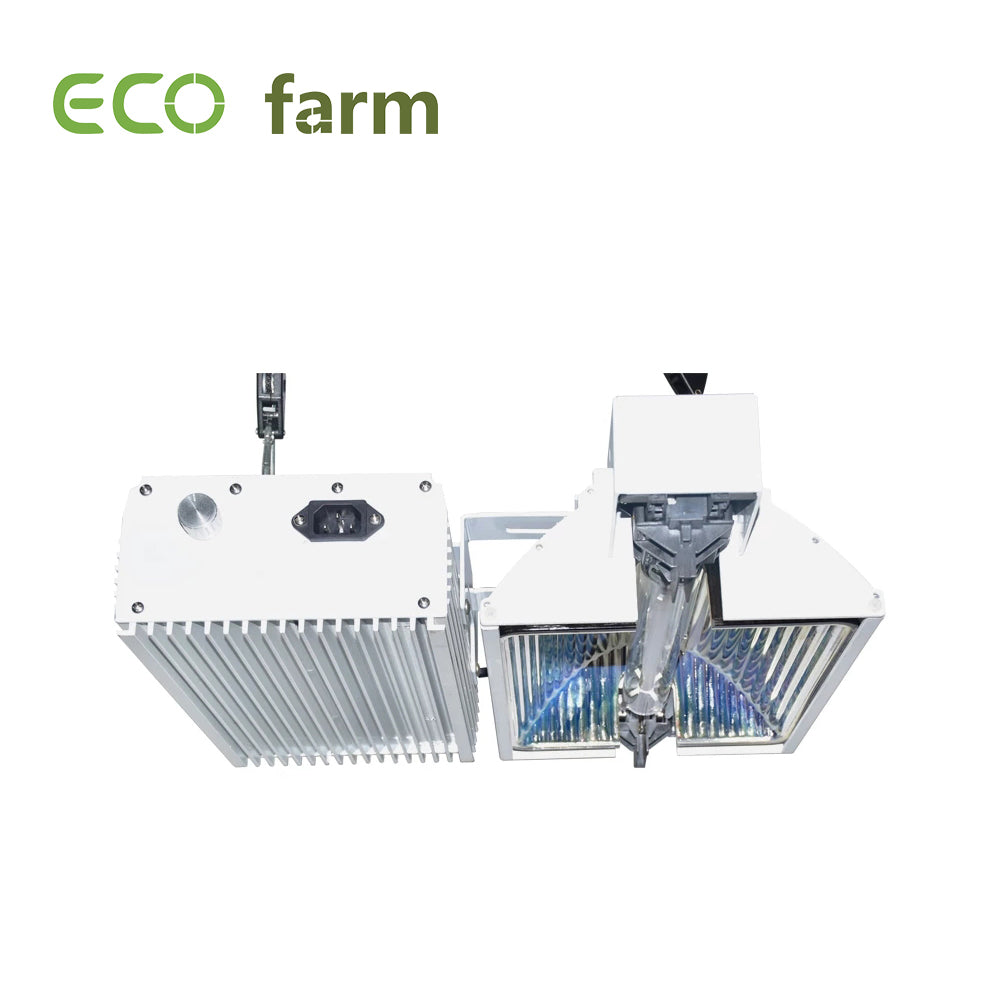 Description:
Double-ended system delivers higher PAR value with incredible uniformity, Premium aluminum hammer-tone interior: 99.85% pure, 95% reflectivity.
Delivers an optimal PPFD value over a large footprint. The ballast designed with a high precision microprocessor that makes it super efficient and an exceptionally dependable piece of equipment.
Being completely silent and lightweight, you wil not be disturbed, as this ballast is entirely noise free and can easily be moved if the desire is required.
 ECO Farm Double Ended 1000W HPS Grow Light Kit Dimmable Light Fixture
Description:
High performance dimmable high-frequency ballast with overdrive.
Glass optical silver-coated reflector with >99% reflectivity.
1000W DE HPS lamp has the highest available PAR light outputand maintains results after multiple growth cycles.
Maximum light efficiency, 25% more grow lights towards crops.
Support external controlfor multipl
Open/short circuit protection, bulb faulty protection, bulb aging protection, input under-voltage protection, over-temperature protection.
Low heat, close to the sun light, could replace traditional 600W 1000W grow light kit and 300w 600w 1000w grow light kit, the CMH fixture can be used as a primary veg light; a primary light for SOG applications; or a supplemental full spectrum light for large flowering operations.
Package includes: Carton Box / 1 set (Ballast, Reflector, Lamp, Power cord, Rope Ratchet Hangers).
 ECO Farm 1000W Double Ended HPS Large Wide Open Grow Light Kit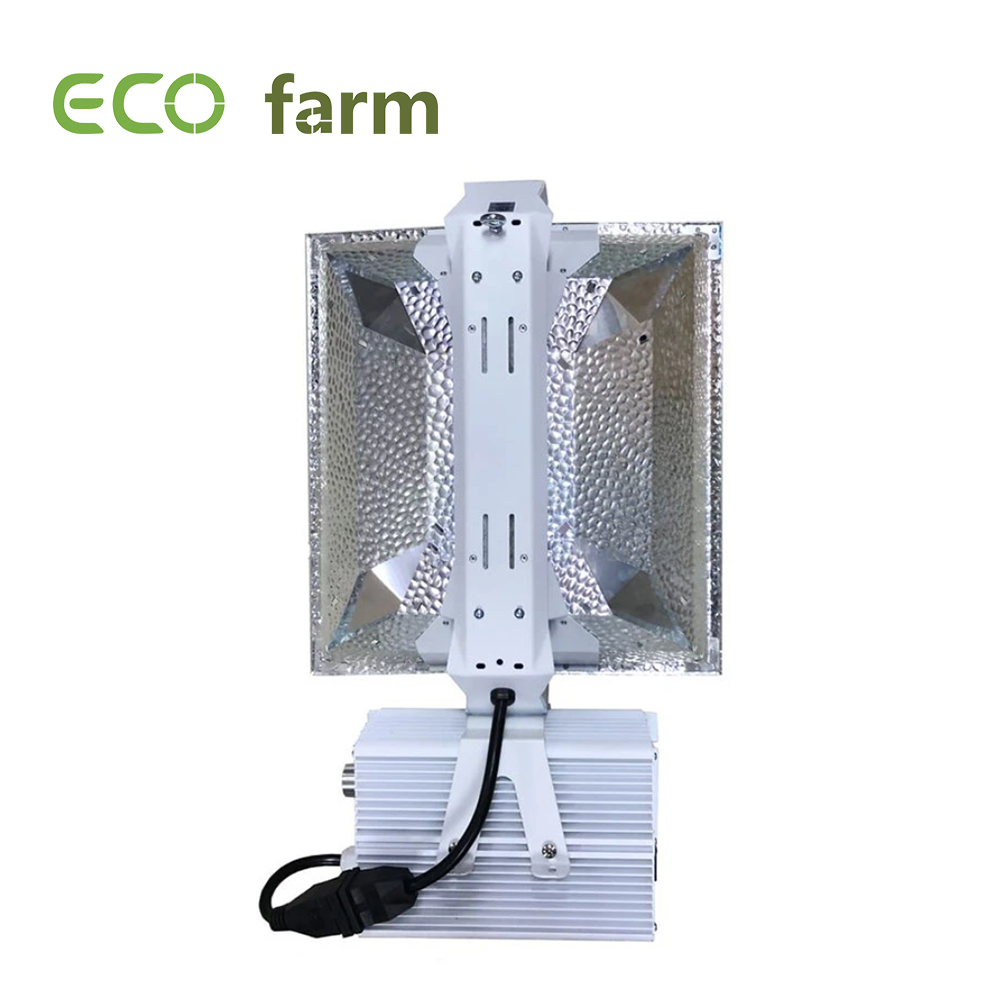 Description:
Professional grade full spectrum lighting vertical system.

Compatible with 1000W HPS/MH lamp.

Die-casting aluminum bracket imported German aluminumwith durable powder coated finish.

Full spectrum, great for vegetative stages, triggering rapid growth, speeding up turnover times and increasing the overall efficiency of your indoor garden.
If you are also want to buy other grow equipments, welcome to visit our website: ecofarm.ca
Our emails address is: business@ecofarm.ca
Contact:
WhatsApp: +1 206 581 5521
Leave a comment