* Modern design. Pruning is fun with these beautiful, ergonomic and durable garden  scissors. Use this tool on shrubs, grapes, plants & flowers - without fatigue! A garden tool you will enjoy for years to come. Ideal for small-medium sized hands.
 * Sharp blade. Features carbon stainless steel chrome plated blades and aluminum handles. Makes razor sharp clean 3/4" cuts, without effort!
 * Shock absorbing spring. The embedded spring brings a comfortable bounce to your cutting action, so you can work without fatigue.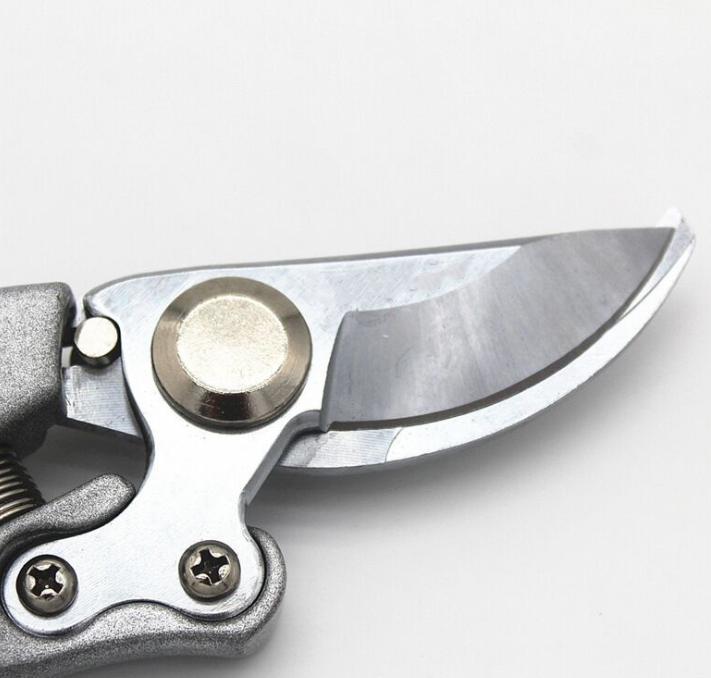 Pruner Type: Bypass
 Handle Material: The frosted handle
 Feature: Anti-Slip Grip
 Length: 215mm
 Application: Multi-Functional
 Thickness blade: 4mm
 Material: high carbon steel
 Packaging & Delivery
 Packaging Details: Pruning Tool packing: carton