1. Maximize harvest yield & energy-saving - ECO Farm FLD 240W/320W LED grow light with higher light intensity, less light decay, better lumens and PAR values than HPS/MH light. 
2. Flexible dimmable grow light & full spectrum: - The intensity of light can be adjusted according to the needs of plants. Light chips were consist of 3000K+5000K+660nm+730nm+380nm, provide full-spectrum results.
3. Foldable design & fanless zero noise - FLD LED grow light can be folded, installed and moved easily, save a lot shipping fee. 
4. Structure optimization and material upgrade make it more lightweight and easy to install and use.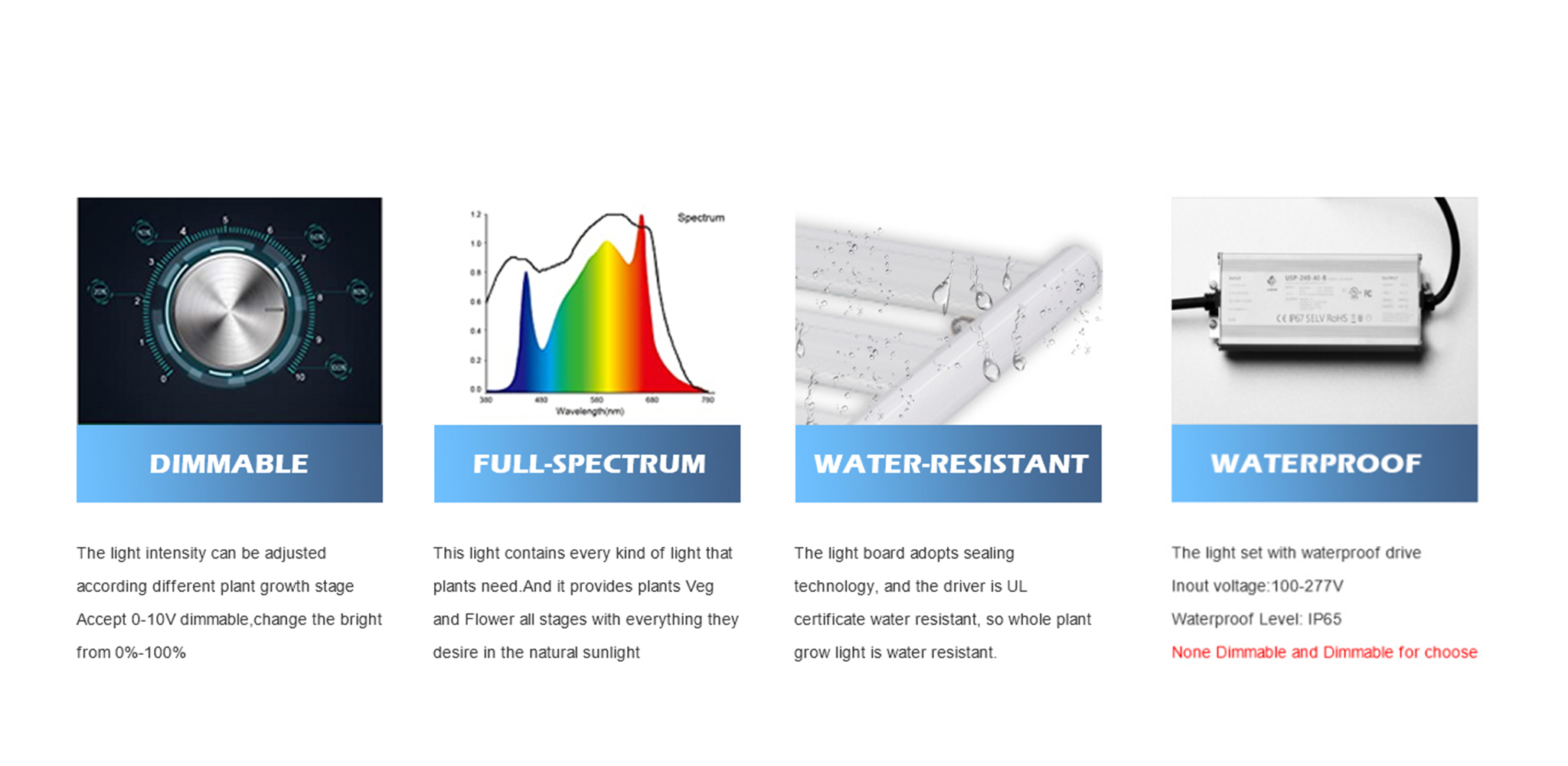 240W
320W

240W:

320W: