ECO Farm upgrades LED is a high-performance, full-cycle top-lighting solution for commercial horticulture cultivation, with the power to scale from vegetative growth to higher light intensities in bloom. It was designed for commercial growers to push the envelope with high-PPFD cultivation practices along with sophisticated CO2 supplementation.
ECO Farm LED light strip is a full-cycle spectrum optimized for rapid growth and complete plant development. Tailored for growing plants from propagation to senescence (germination, clones/cuttings, mothers, vegetative and flowering applications) in indoor environments.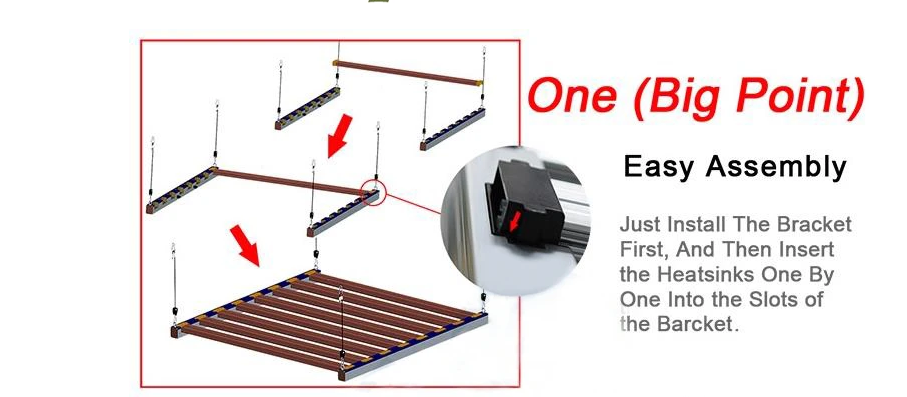 PACKAGE INCLUDES:
1 x LED Grow Light
1 x Hanging Kit
1 x User Manual for Installation
1 x Power Cord
RECOMMENDED FOR:
Grow tents, Grow rooms, Large indoor grows
Soil, hydroponic, aeroponic, or aquaponic systems
MANUFACTURER'S

WARRANTY:
3 years

If you need the Telecontrol Dimming, could click here to get the PWM control in your cart.