10-100% dimmable function makes it be able to take care of each growth stage of different plants more scientifically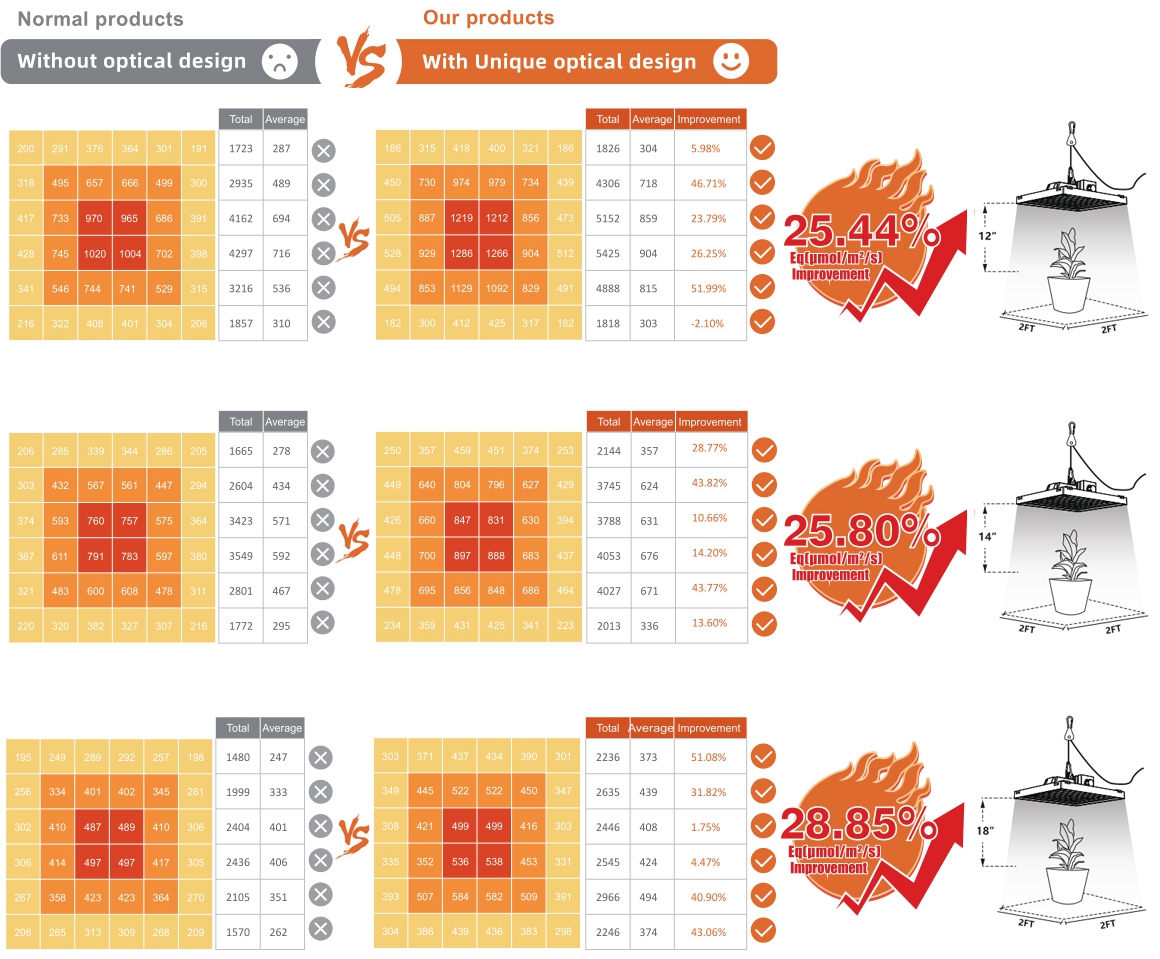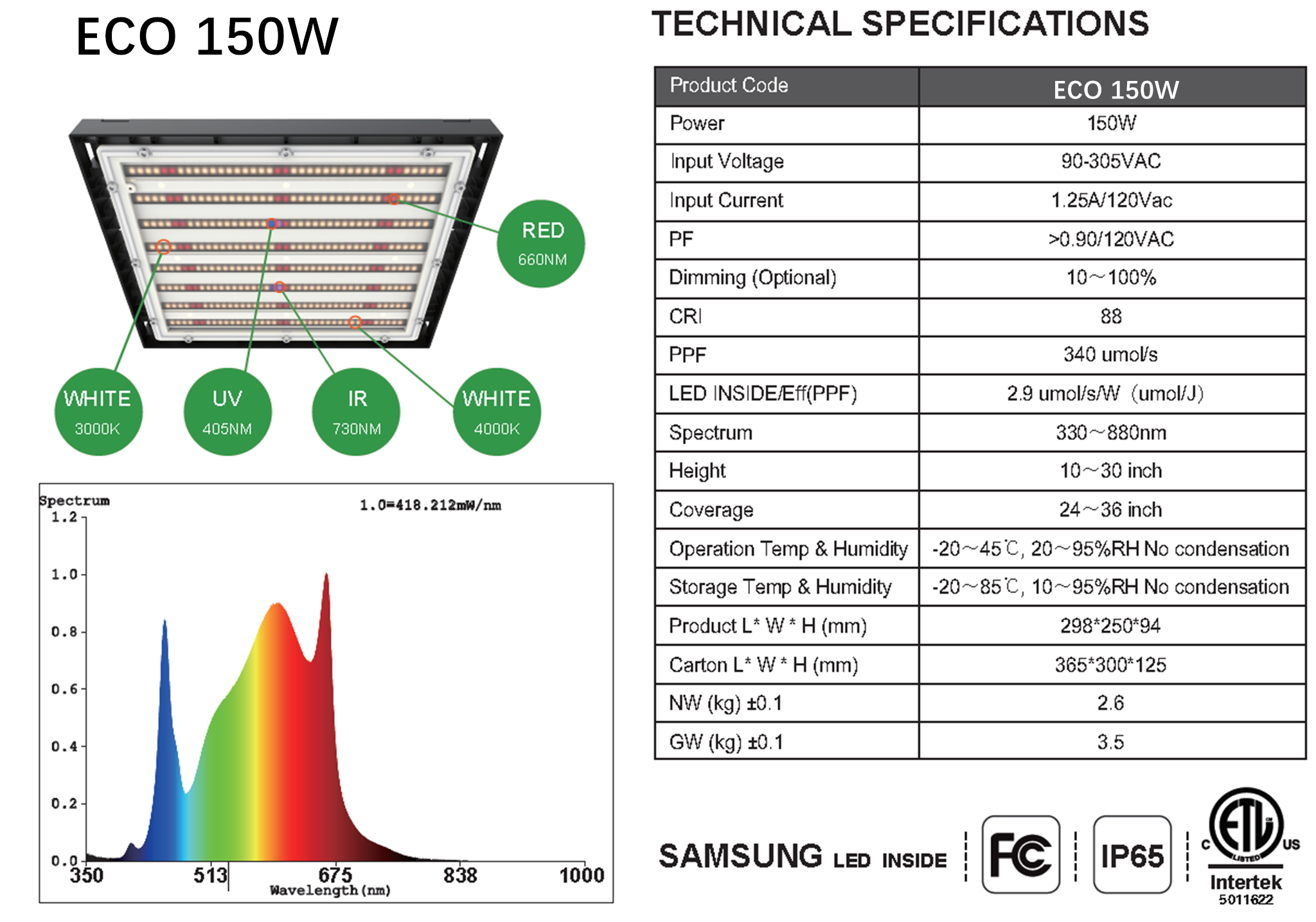 SUGGEST HANGING DISTANCE:

Seeding: 24 inch
Veg: 18-24 inch
Flower: 12-18 inch
SUGGEST LIGHTING TIME:

Veg: 18 hours ON
Flower: 12 hours ON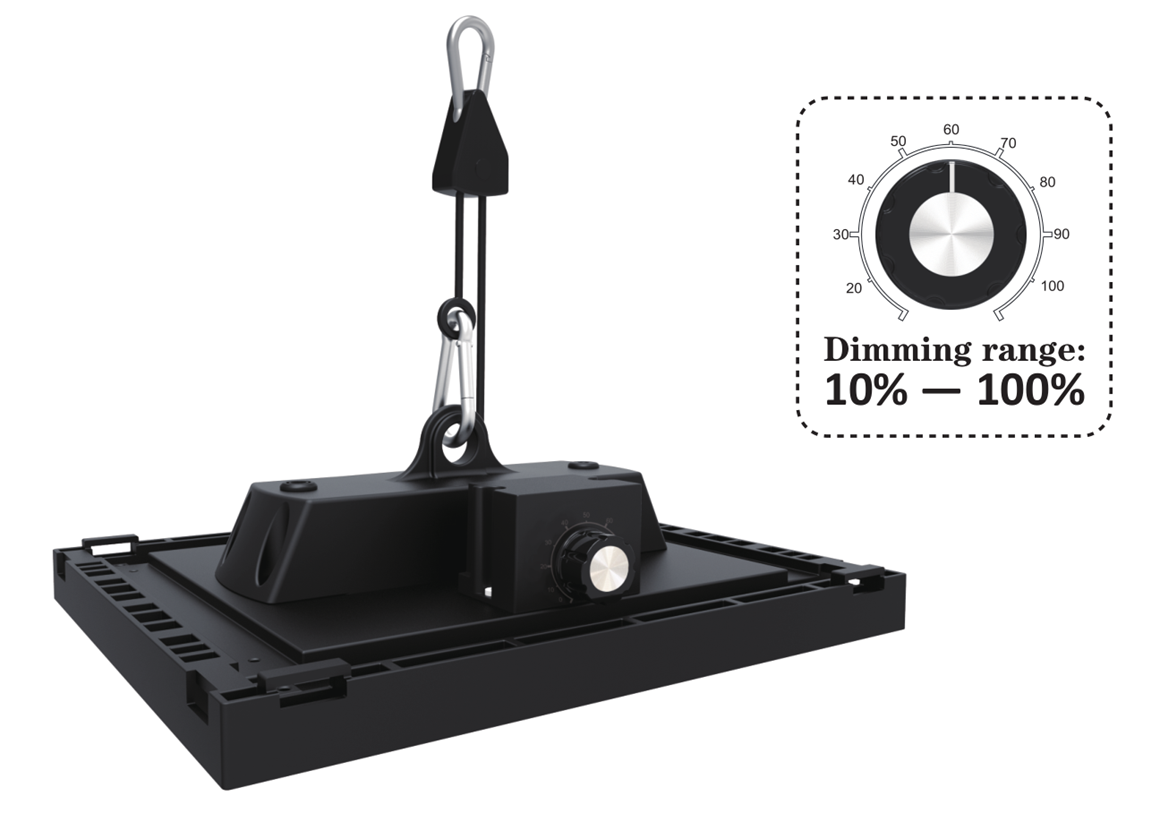 Grow tips:

- The rate of photosynthesis and transpiration are directly affected by temperature, humidity and air flow.
- The perfect temperature and humidity for your plants are found between 75-85 °F and 50%-70% humidity,with plenty of airflow to replenish CO2. PH is 6-6.5. You may add more calcium and magnesium than normally needed.

ASSEMBLY INSTRUCTIONS:

-Unbox metal hanger kits, attach 4 small hooks to 4 holes on back side of the light.
-Connect with adjustable rope ratchets. Hang the light above the plants at appropriate height.Plug the power cord to the socket.