The Dragon SL is Scynce LED's flagship, high output, small footprint, indoor warehouse or greenhouse solution. With 600 watts of power, it projects more light onto and into the canopy than any other comparable light. The SL utilizes active cooling with specialized exhaust chambers that help promote transpiration, while the waterproof housing allows it to perform year-in and year-out no matter the environment you need it to operate in.
Suggested Applications: Scynce's patented optics deliver PPFD via a patented high-angle beam designed to perform in a tent (home growers) or multi-row "array" setup (commercial growers).
Spectrum & Tunability: 4 wirelessly tuneable spectrum channels; Cool, natural and warm white with a red kicker including both 660nm and 720nm for the Emerson effect.
THEIA Wireless Control App: Offers spectrum tuning, intensity dimming, scheduling, and cloud storage to save custom light recipes all via your phone or tablet.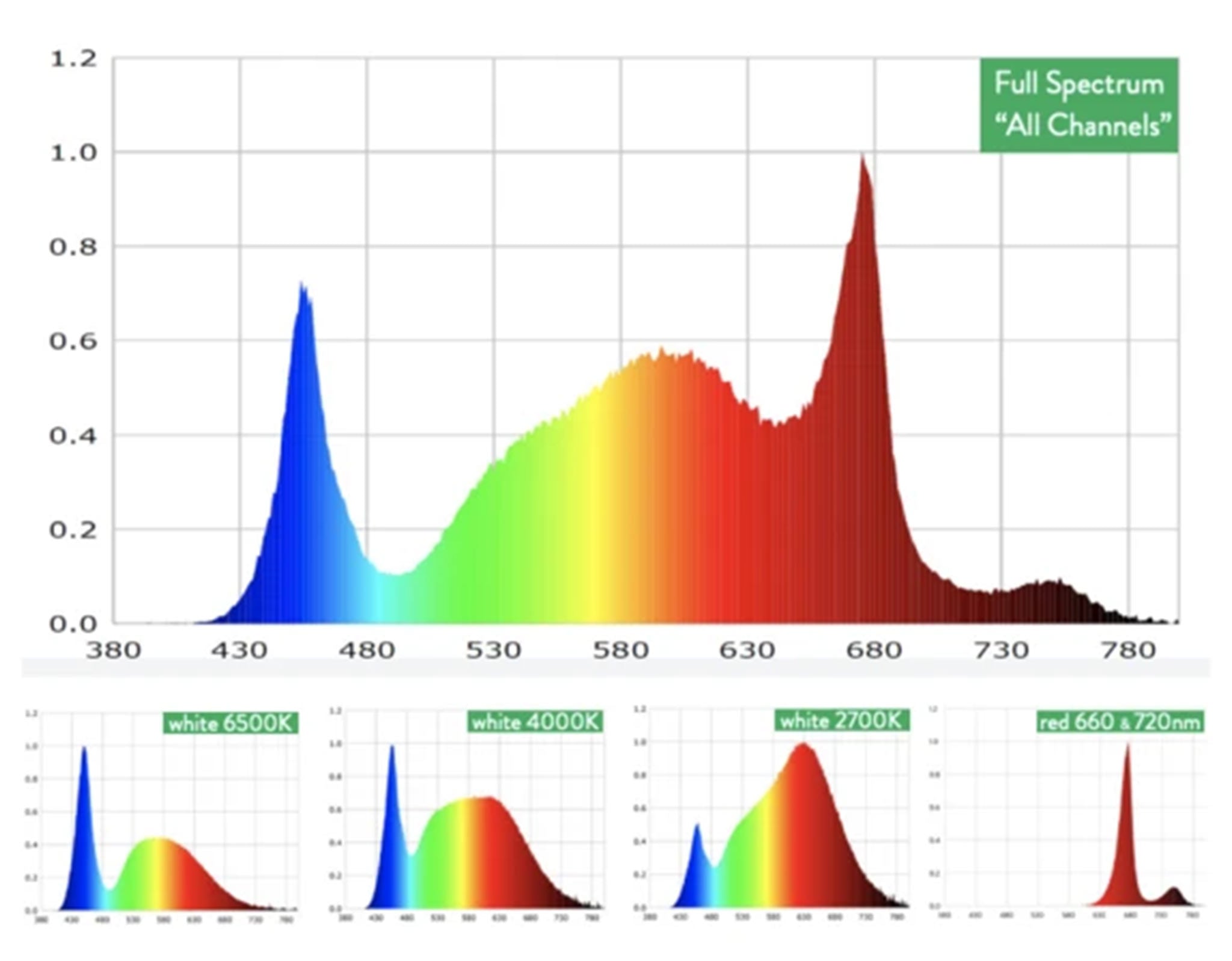 PAR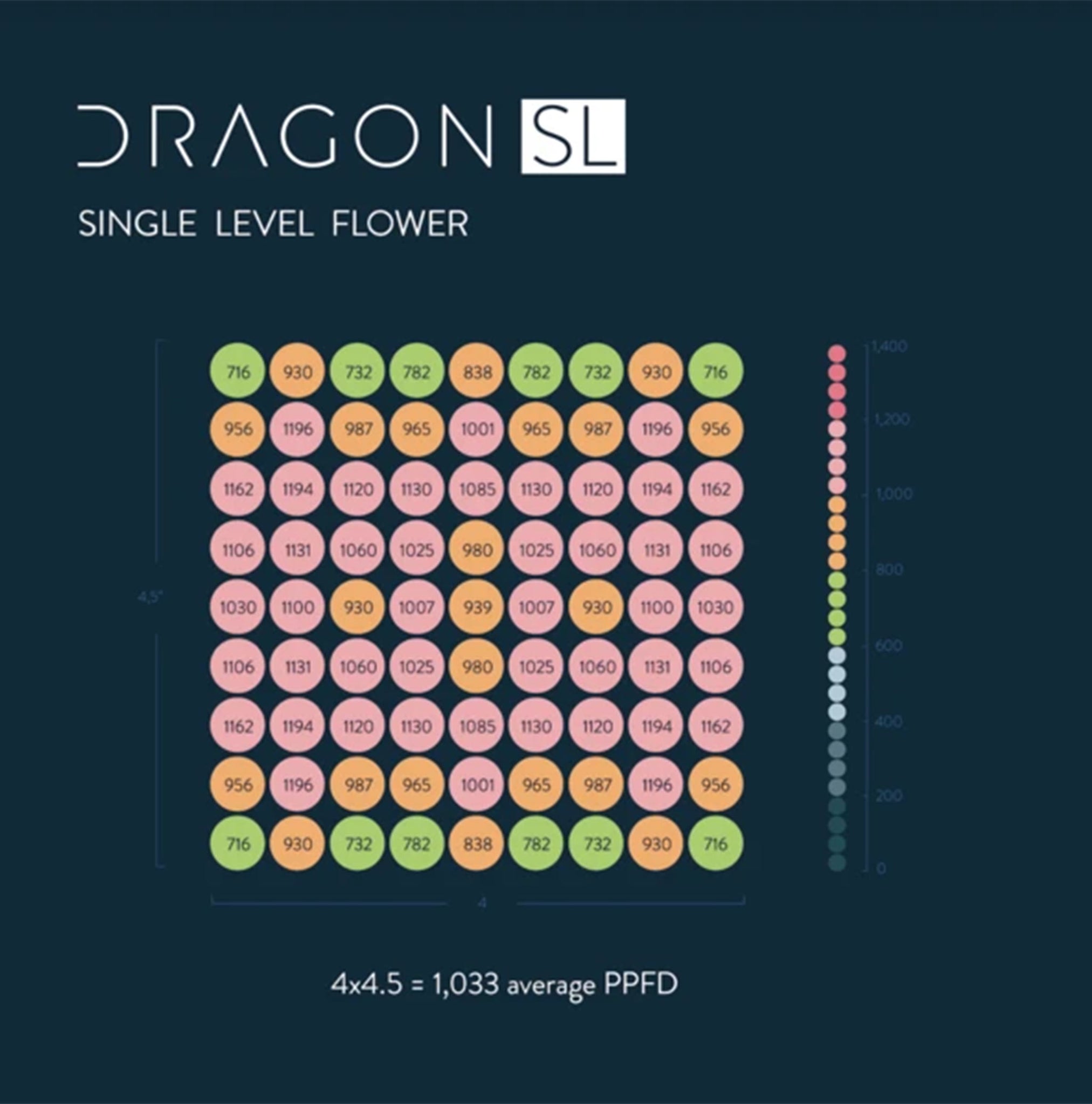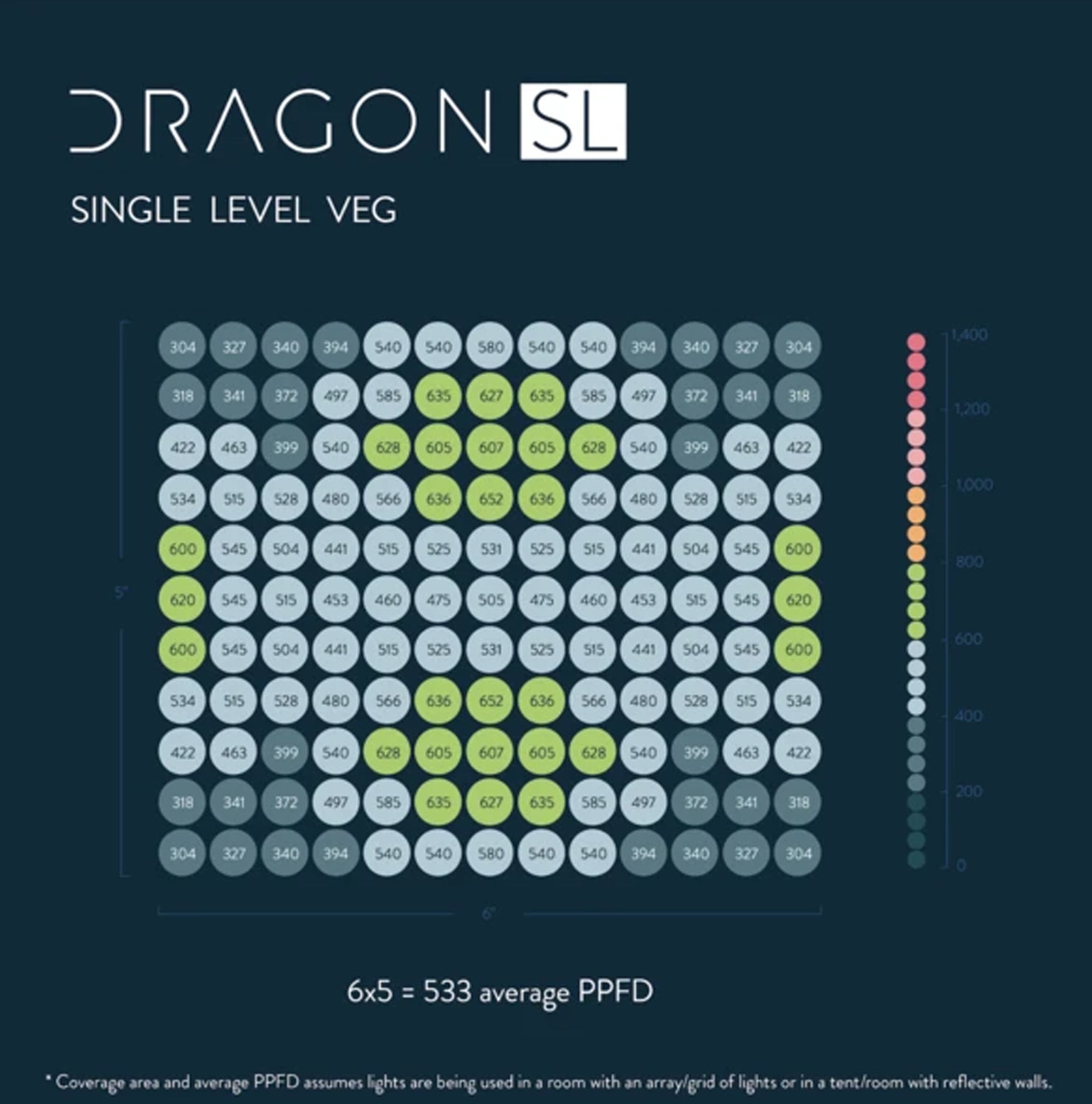 WATTAGE DRAW: 600w

SPECTRUM: Full spectrum white (cool & warm) with both deep & far red
SECONDARY OPTICS: Patented 120° lens
DIMMING: Full digital control of recipes and scheduling
FLUX (PPF): 1,290 μmol/s
EFFICACY: 2.15 umol/j
PAR (PPFD): up to 1,053 µmol/m2/s over a 4'x4' canopy @ 18"
COVERAGE AREA:
Flower = up to 5'x4'
Veg/Clone = up to 6'x5'
THERMAL MANAGEMENT: Active - IP67 rated fan
INPUT VOLTAGE: 100 - 277V
AMPS: 120v-10 / 208v-5.7 / 277v-4.3
DIMENSIONS: 48.5" x 7" x 5"
PHYSICAL FOOTPRINT: 2.3 sq. ft. (ideal for greenhouse applications)
WEIGHT: 31 lbs
CERTIFICATIONS: UL, FCC, RoHS, CSA
WATERPROOF SEALING: IP66 Rating (entire light fixture)
INCLUDED: Mounting Brackets & Pulley Ropes
WARRANTY: 5 years
RETURNS: 30 days