We're excited to announce fantastic new lighting systems: Wifi control led grow system your perfect solution to growing amazing plants! These lights are manufactured with super high quality LED strip lights, which have the following great features:

Plants grow very well, with super dense foliage; no lens is required to distribute the light accurately, thereby encouraging optimal healthy growth.
Allows even and uniform distribution of light, with no hot spots; LED's can be kept as little as one inch away from the plant with no harmful effects.
Light is available the entire length of the unit, reducing the shadowing effect that causes problems with most pinpoint lights.
Uses up to 75% less power than equivalent HPS systems; these lights will pay for themselves within 18 months in power savings alone!
Along with the power savings also comes a reduction in heat produced; by running our LED's at significantly less power, heat is kept to a minimum, considerably extending the life span of the light.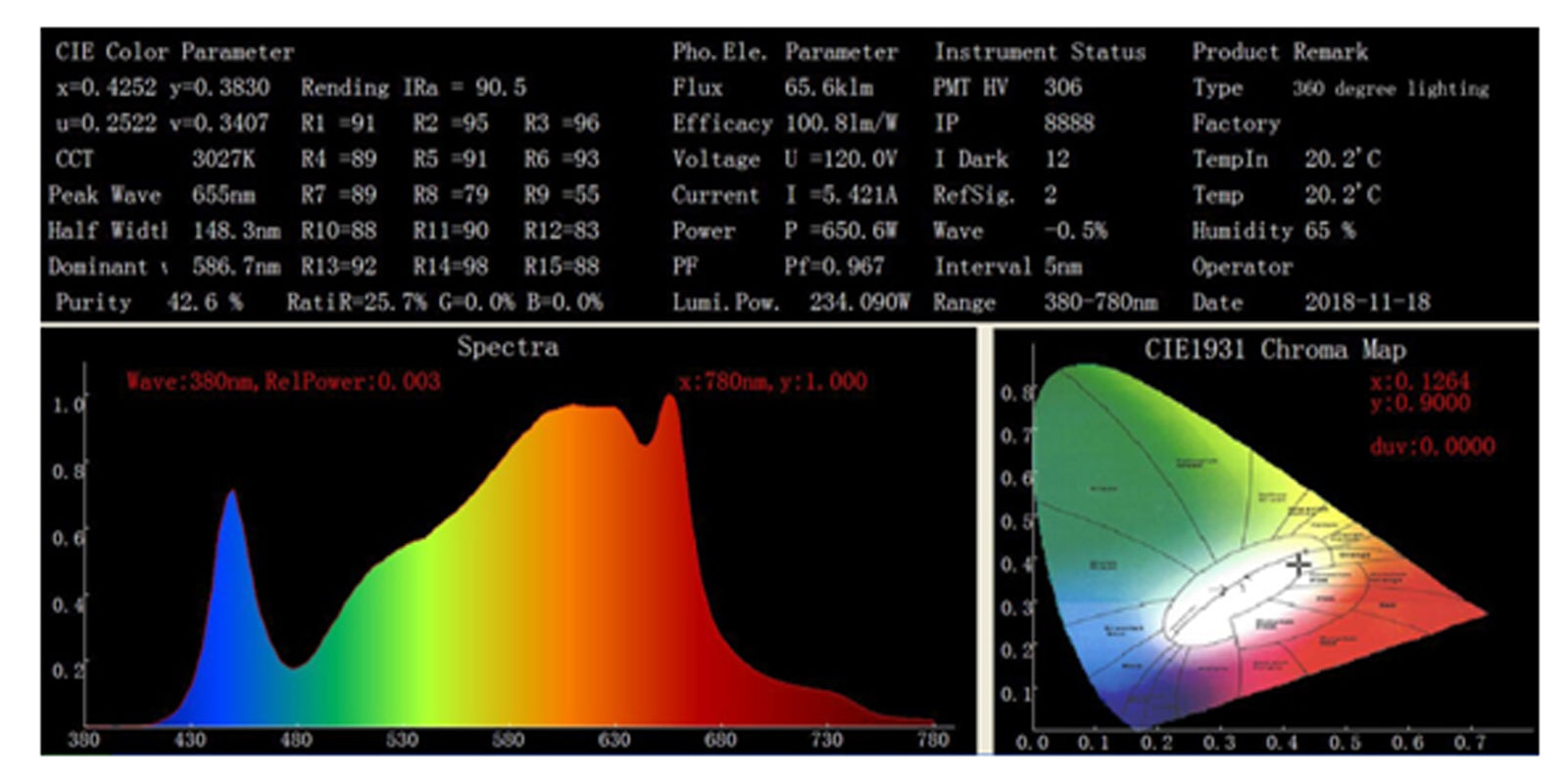 | | |
| --- | --- |
| Item No | 650W 360 Degree light |
| Light Source | LED |
| LED Chip PPF | 1820 umol/s/w |
| Panel PPF | 1200 umol/s/w |
| Power | 650W |
| LED Chip Efficacy | 2.8 umol/s |
| Panel Efficacy | 1.85 umol/J |
| Input Voltage | 100-277V |
| Power Factor | >0.97 |
| Size | 19x120CM |
| Weight | 18 KG |
| Mounting Height | ≥6"(15.2cm) Above Canopy |
| Thermal Management | Passive |
| Light Distribution | 120° |
| Lifetime | 50000Hr |
| Warranty | 3 year Standard Warranty |