*Please kindly note that: Discount coupon can not be used on this special offer grow light. This light will be shipped from U.S.A
Full-spectrum with enhanced Red for full-cycle grows. Using Samsung high bin LEDs, Efficacy is up to 2.7μmol/J.
1. Use Samsung high bin LEDs, ultra-high PPFD, replace HPS perfectly
2. High lighting effect, 90% led grow light will be absorbed by plant, but to the tradition HPS light and MH light, its effect only 8% - 10%.
3. LED model meteor storm is a high-performance & affordable top-lighting solution for horticulture. Designed for applications requiring efficient, precise and uniform levels of PPFD.
4. Coverage area: 5x5  6x6 room
5. High PPF: 2700 umol/s
6. Dimmable: OFF-40%-60%-80%-100%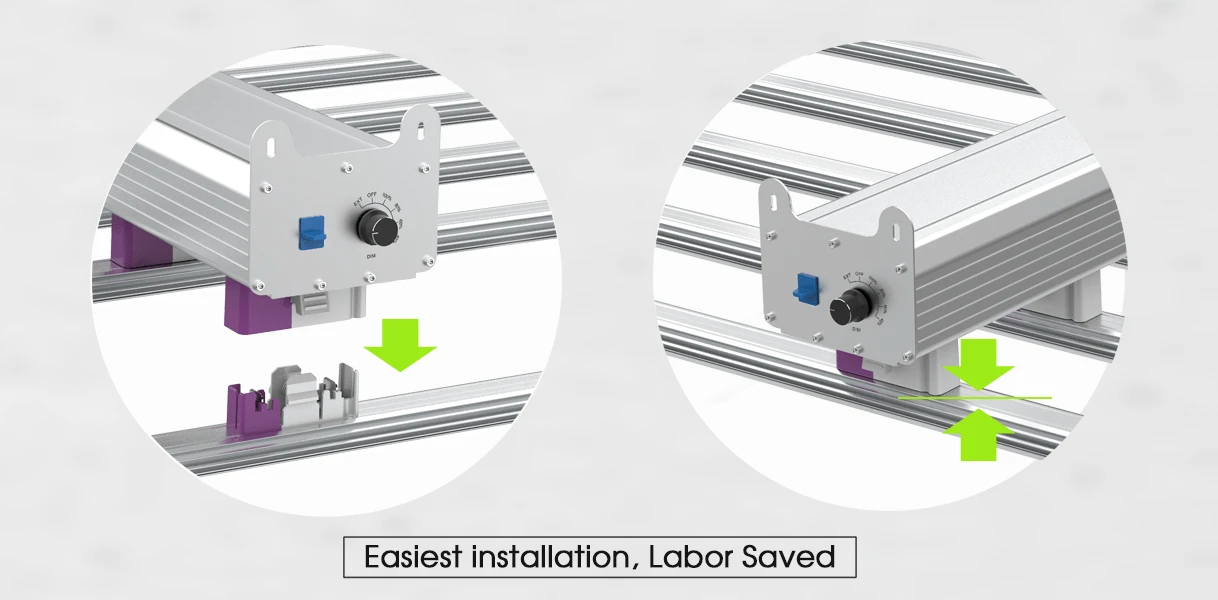 Watt
900W-8bars
Actual power
900W±10%
LED Chips
2816 Samsung LM301B 3030 white chips + 64 Osram 660nm Red chips
Weight
30.8lbs/14kg
PPF
2430 μmol/s
Footprint
6x6 ft
Efficacy
2.7μmol/J
AC Input Voltage
120-277V AC,347-480V AC,50/60Hz
Mounting Height
>=6''(15.2cm) Above canopy
Thermal Management
Passive
Max. Ambient Temperature
95°F/35°C
Dimming
0-10V Dimmable
Total Harmonic Distortion(THD)
<15%
Warranty
5 Years Warranty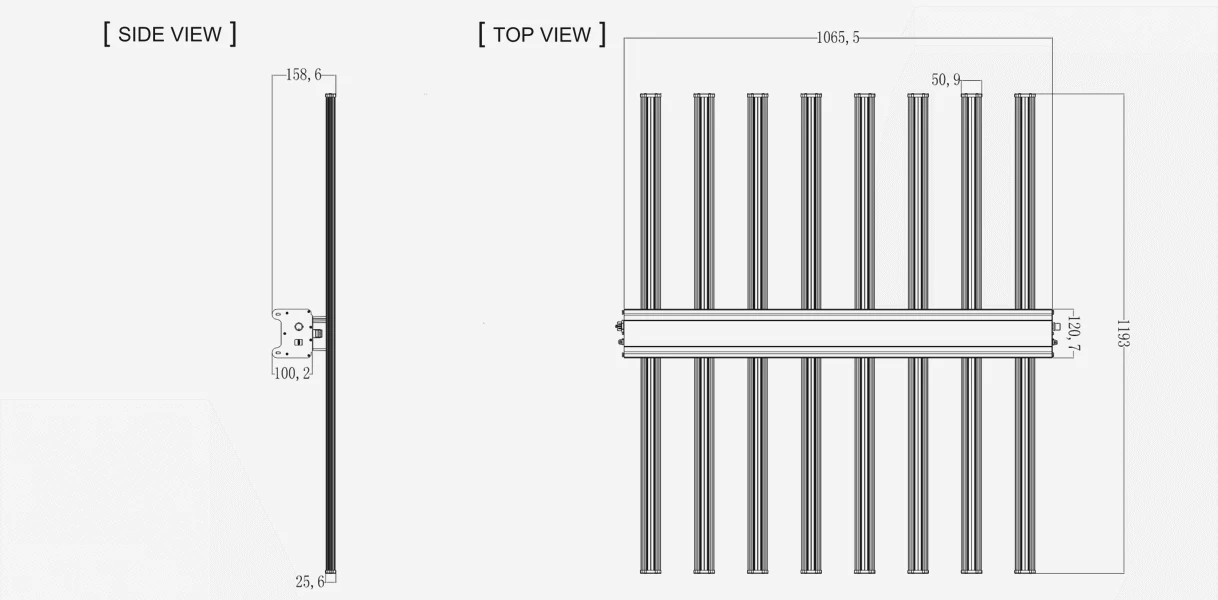 Commercial Growing Tips: