1) Using professional CREE white LED technology and high efficient SMD3535 horticultural LEDs.
2) Patent optic lens modules guarantee your outstanding PAR output and lighting performance.
3) Dual channel-full spectrum mode & bloom boost mode, easy for full growth cycle from clone to heavy harvest.
4) Carefully selected spectra delivering the sun spectrum that is needed by plants.
5) Perfect heat management, cool to touch.
6) Daisy chain included.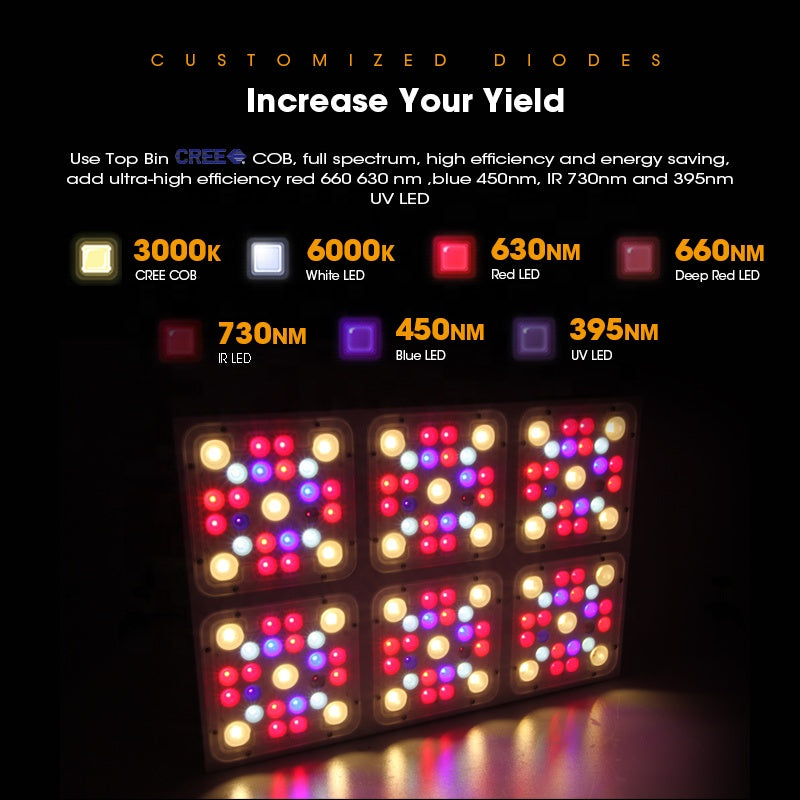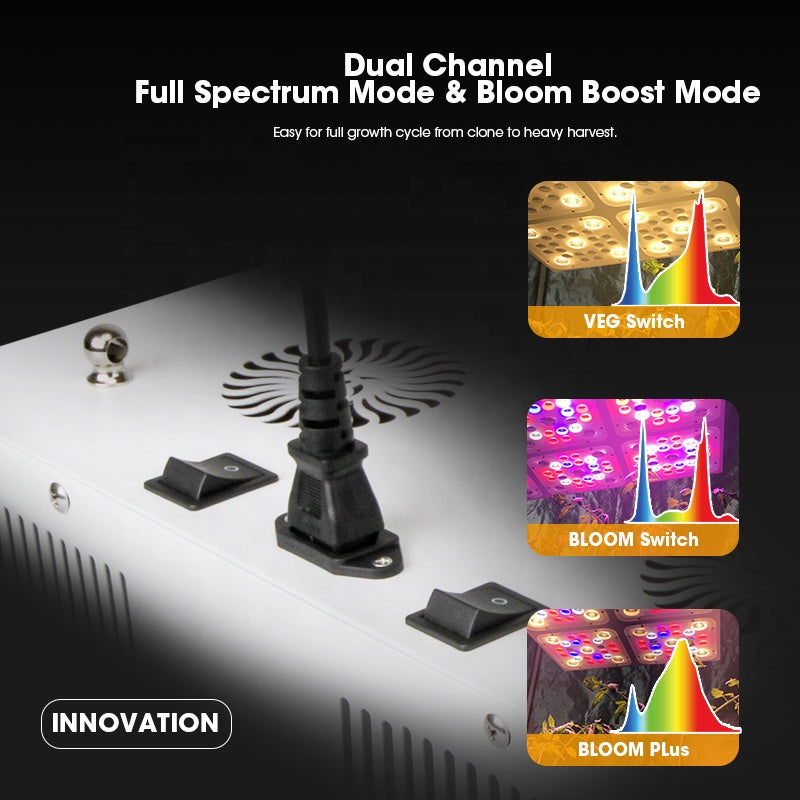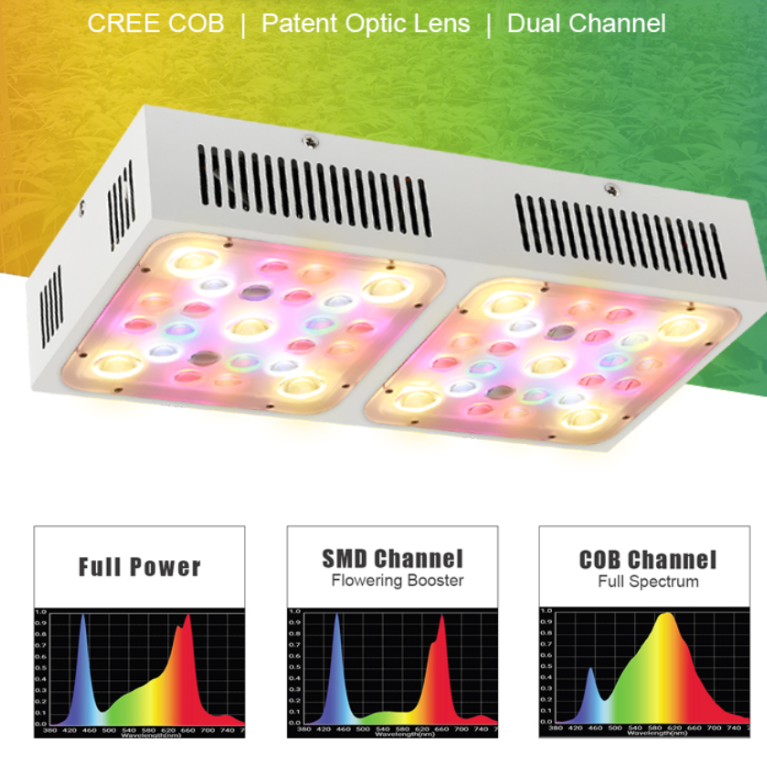 190W:
Power Consumption: 190W
Dimension(L*W*H): 400 x 200 x 75mm
Weight: 3.5KG
Daisy Chain: 4 units ( MAX)
AC Input Voltage: AC100V~265V/50-60Hz
Spectrum/Color Ratio Full Spectrum
Total Number of LED's: 10x CREE 10W COB, 40x SMD 3W
Vegetative: 3' X 4'
Flowering: 2' X 3'
Life Span: Over 50,000hr
380W:
Power Consumption: 380W
Dimension(L*W*H): 400 x 400 x 75mm
Weight: 6KG
Daisy Chain: 2 units ( MAX)
AC Input Voltage: AC100V~265V/50-60Hz
Spectrum/Color Ratio Full Spectrum
Total Number of LED's: 20x CREE 10W COB, 80x SMD 3W
Vegetative: 4' X 4'
Flowering: 3' X 4'
Life Span: Over 50,000hr
570W:
Power Consumption: 570W
Dimension(L*W*H): 600 x 400 x 75mm
Weight: 9KG
Daisy Chain: NO
AC Input Voltage: AC100V~265V/50-60Hz
Spectrum/Color Ratio Full Spectrum
Total Number of LED's: 30x CREE 10W COB, 120x SMD 3W
Vegetative: 4' X 5'
Flowering: 4' X 4'
Life Span: Over 50,000hr