Why Are There Brown Spots on My Autoflowering Medicinal Plant Leaves?
Medicinal plants, unfortunately, are susceptible to a wide variety of diseases and pests. Leaf brown spot is one such disease, and can greatly damage the foliage, development, and yield of your medicinal plant. Learn how to properly treat and prevent leaf septoria from devastating your crop.
Leaf septoria is a harsh plant disease that regularly affects the foliage of a variety of plants, including medicinal plants.

If not handled properly, leaf septoria can be devastating to plants, destroying foliage, stunting their growth, and ultimately affecting the size and quality of their yields.

In this article we take a close look at medicinal plants leaf septoria, what it is, and how to treat/prevent this disease from affecting your medicinal plants crops.
How to treat medicinal leaf brown spot?
To begin your plant's leaf septoria treatment, you will have to get rid of every leaf which has been affected by the disease.

Pruning away dead foliage will help minimize your plant's exposure to leaf septoria vectors, and allow improved plant nutrient circulation to new leaves. Depending on how far the disease has progressed, merely getting rid of infected leaves may be enough to prevent it from spreading further completely.

How to prevent leaf brown spot?
When it comes to gardening, it is always best to prevent diseases and pests rather than treating them. Hence, follow these tips to prevent a leaf septoria infection in the future:


Rotate your plants: Avoid growing your plants in the same area and grow medium next year. Fungal spores are very good at surviving and may come back to attack your crops again if you grow them in the same areas.
Regularly clean your grow space, especially when growing indoors.
Create and maintain a good environment: If you're growing indoors, make sure your grow space is at the right temperature and humidity levels. Also, remember to make sure your plants receive plenty of airflow.
Prune regularly.
Then I will recommend some useful grow tents for you:
ECO Farm Hygro/Temperature/Humidity Meter For Hydroponics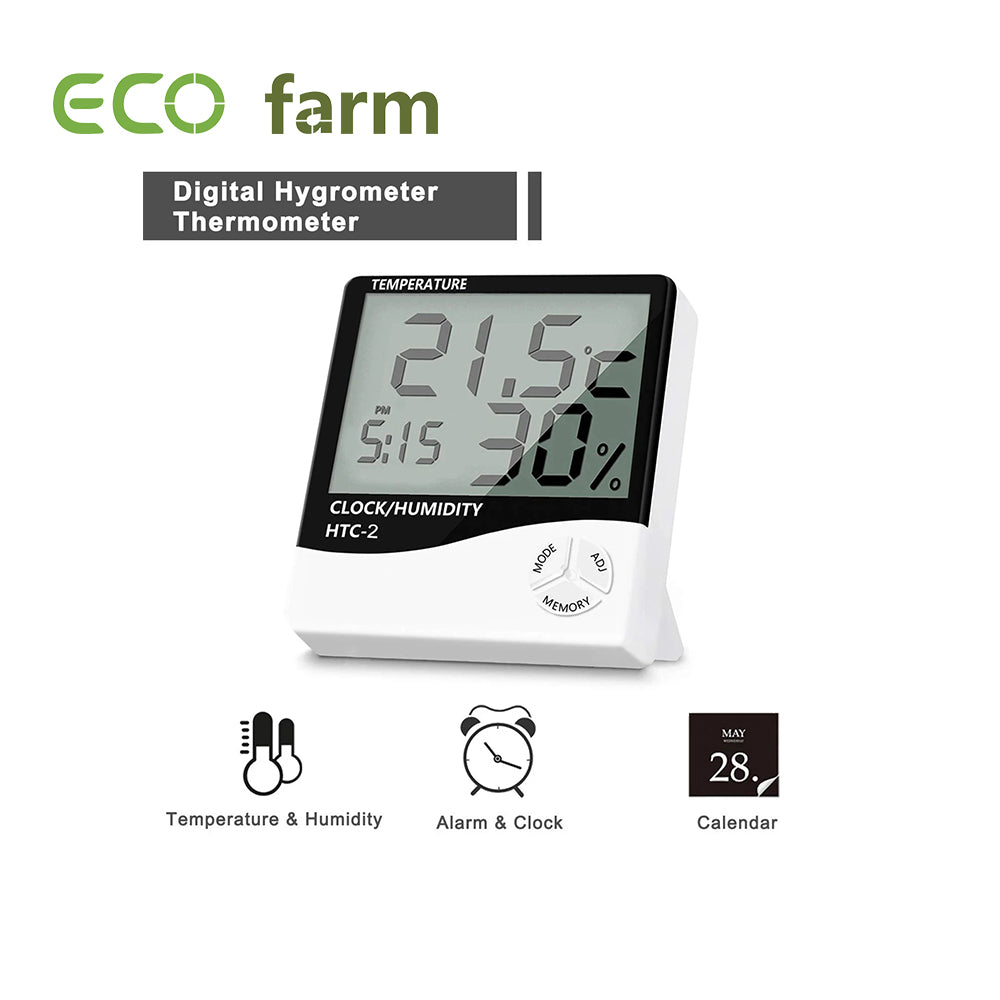 Description:
【Indoor Humidity Temperature Monitor 2-in-1】 Thermo-hygrometer measures indoor temperature (Fahrenheit/Celsius) and humidity with the accurate sensors. Remove the PET screen protector before use for better experiences.
【Big Figures and Large Screen】 Portable hygrometer indicates humidity and temperature data on the big sleek screen. Easy to read even at a distance.
【High and Low Records】The humidity meter displays the highest / lowest / current temperature and humidity readings measured over the past and now. One simple press on the home button to show air condition in a professional level.
【Alternative Mounting Options】Digital hygrometer features a fold-out stand and mounting screw slot to satisfy your different demand. Powered by 2xAAA battery(Not included)
【Convenient Built-in Clock】 Portable hygrometer indicates current time on the big sleek screen (12/24-hour settings available).
ECO Farm Professional Garden Pruner Pruning Shear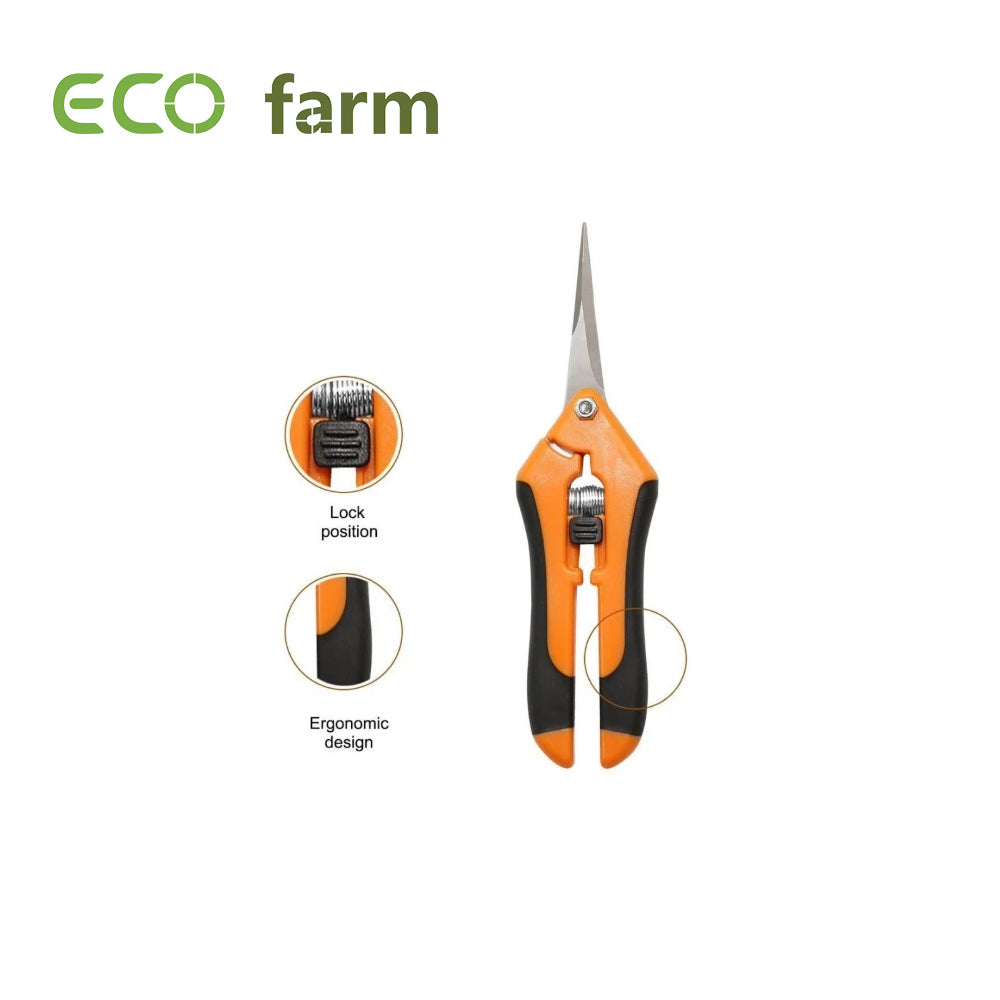 Description:
Reduce hand strain: These micro tip snips are built spring-loaded so that they automatically push themselves open without you having to do the work which greatly reduces hand fatigue making these snips great for those with arthritis, carpal tunnel, hand or wrist issues.
Comfort grip handles will make it easy to work for long periods of time without discomfort.
Ultra sharp blades: These quality snips come with stainless steel precision-sharpened blades and are ready to tackle all of your deadheading, trimming, and shaping needs for your roses, annuals, vegetable and small flower gardens.
Secure, easy to operate lock: These micro tip snips feature a safe and secure sideways locking mechanism that keeps your blades protected and closed when not in use. The design of these pruning snips are perfect to use whether you are right or left handed with ease.
Make precise cuts: With these micro tip snips, you can easily get between plants to "clip and snip" only the area or part that you want to cut with one-hand and without damaging the other vital stems and branches of your other plants.
Ergonomic Rubber coated handles feel good in your hand
ECO Farm 600W Assemble Led Lights With Samsung 301H Chips MeanWell HLG-600H-48B Driver Dimmable Full Spectrum Light Strips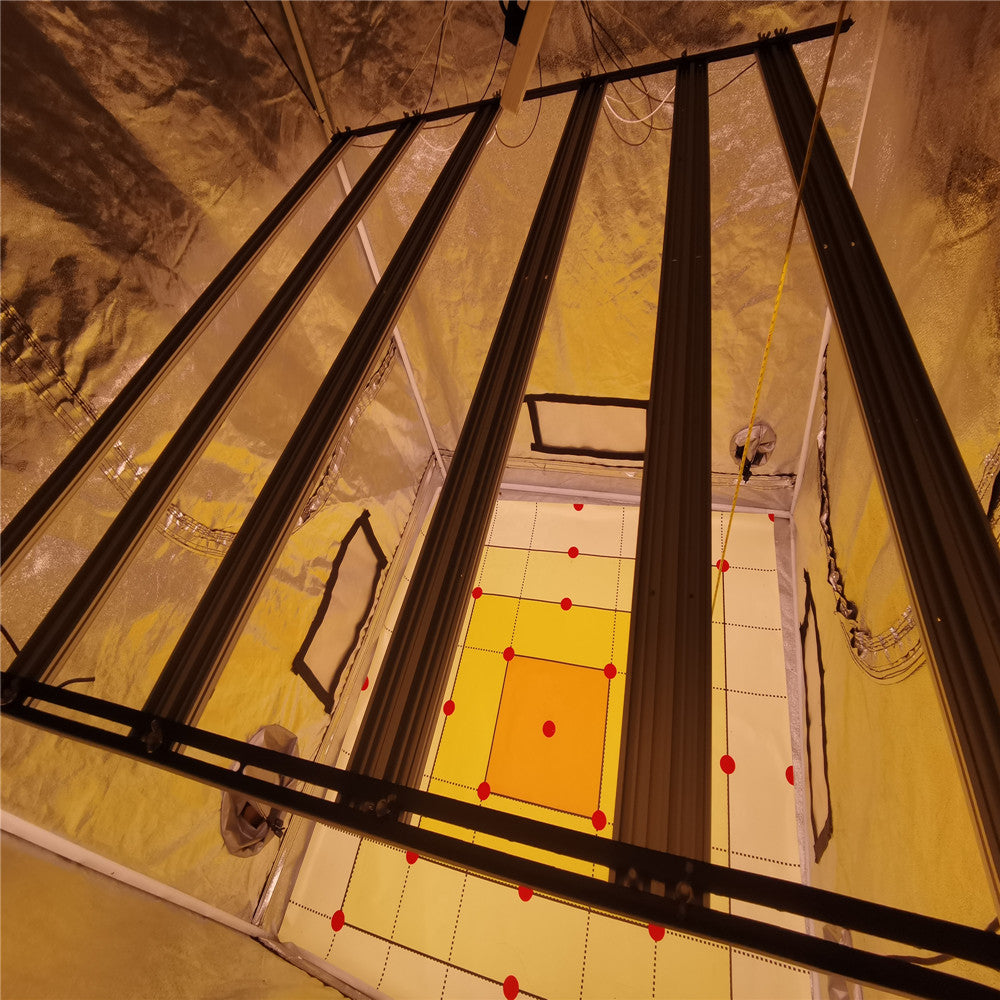 Description:
ECO Farm 600W led grow light can be adjusted according to the growth cycle and the area covered.

More than 50% higher in PPFD compared with HID lamps

Really Full Spectrum - Suitable for All Growing Stages from Seed to Harvest

Best grow light for medicinal plants.
Better heat dissipation than other brand power driver
Certification: CE, EMC, FCC, LVD, Warranty(Year): 3-year
Meanwell HLG-600-48B configuration assembled light bar
ECO Farm 600W LED light is a high-performance top-lighting solution for commercial horticulture cultivation. Designed for growers to push the envelope with high-PPFD cultivation practices.
If you have any other questions about how to solve other insects on the medicinal plants, welcome to visit our website: ecofarm.ca
Our emails address is: business@ecofarm.ca
Contact:
WhatsApp: +1 206 581 5521
Leave a comment