What Size LED Light For 3x3 Grow Tent?
LEDs are the most reliable grow lights that provide the perfect amount of light to the plants required for active growth phases. The plants go through different stages, and they need natural and synthetic things such as air, light, and water. Here the only thing is sunlight which is not available in the indoor plantation. So, you can use LED grow lights to boost the photosynthesis process of plants.

There are multiple types and sizes are available for the different sizes of grow tents for sufficient growth. Moreover, the plants also required blue, red, and multicolor light at the specific stage of development. So that we are recommending you the best LED grow light for 3×3 grow tent for better results.
ECO Farm 320W/480W/650W/1000W/1200W LED Grow Light With Samsung 301B Chips Full Spectrum Commercial Light Easy To Set Up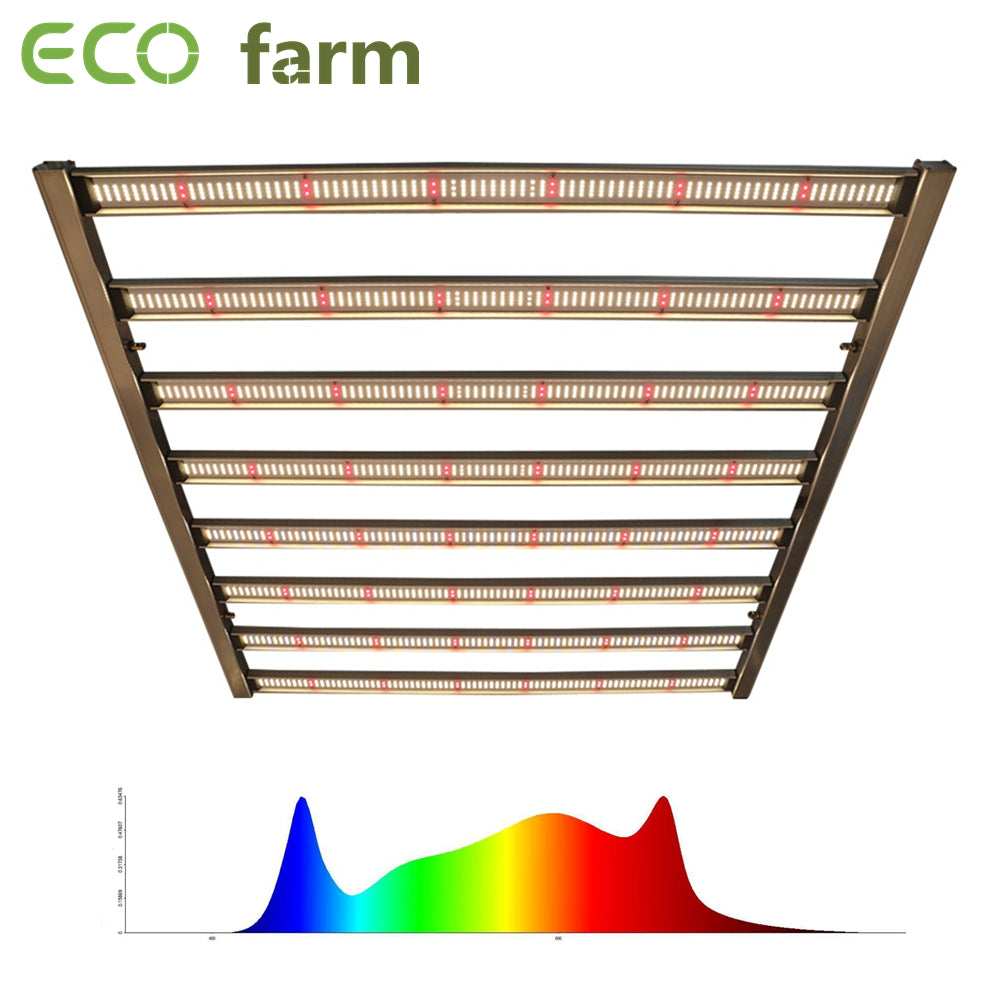 Description:
ECO Farm LED light strip is a full-cycle spectrum optimized for rapid growth and complete plant development. Tailored for growing plants from propagation to senescence (germination, clones/cuttings, mothers, vegetative and flowering applications) in indoor environments.

ECO Farm upgrades LED is a high-performance, full-cycle top-lighting solution for commercial horticulture cultivation, with the power to scale from vegetative growth to higher light intensities in bloom. It was designed for commercial growers to push the envelope with high-PPFD cultivation practices along with sophisticated CO2 supplementation.

Designed with Samsung 301B chip, higher light intensity, less light decay, better lumens and PAR values than ordinary LEDs. It runs at a lower temperature and can bring higher energy conversion and longer life. This grows light is a full-cycle lighting solution for all growing environments including wet situations and is ideal for greenhouse or indoor lighting.

Flowering period: turn on the light for 12 hours, the humidity is 45-50%.
ECO Farm ECOZ 250W/510W/700W/1000W LED Grow Light Strips With Samsung 301H Chips Separately UV+IR Control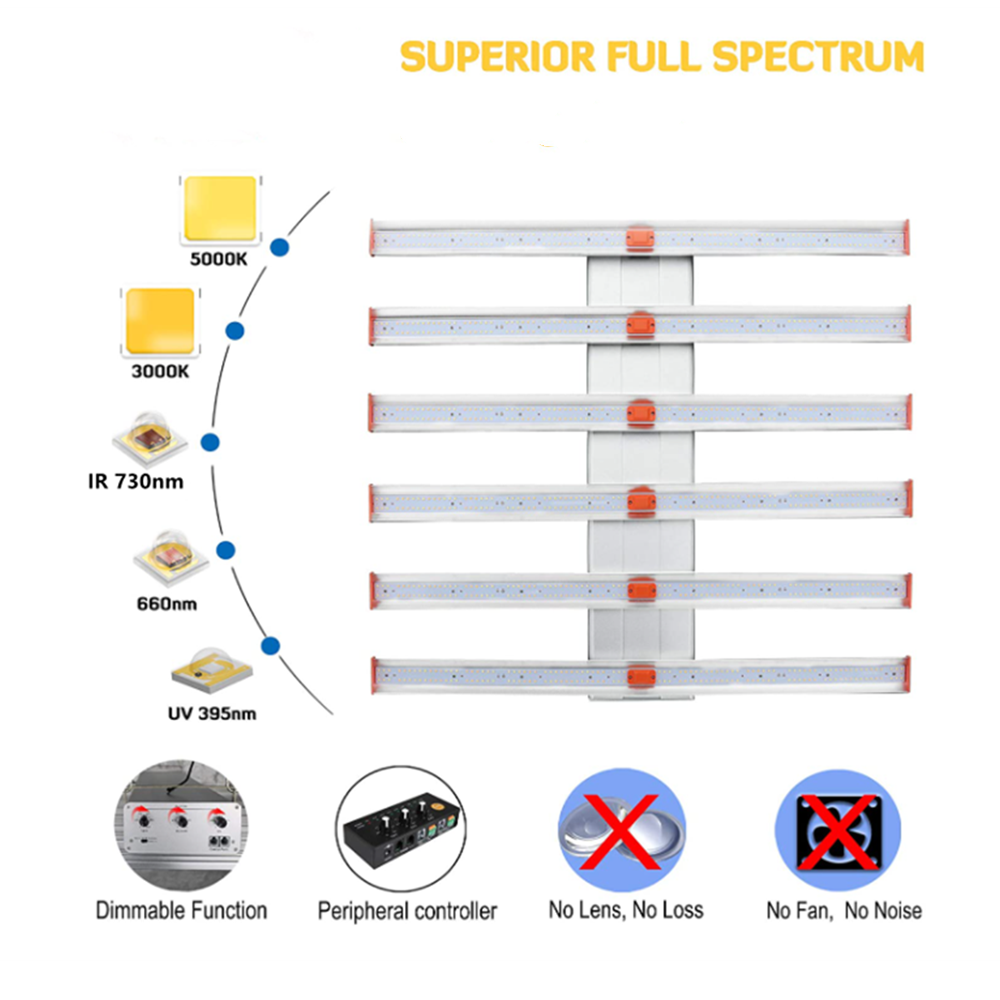 Description:
Save 100%-200% on lighting compared to other brands;
Industry top efficacy and light output - 2.9 μmol/j ;
Reduce HVAC and electricity costs by 50-60%;
Make you get 30% Higher Yield compare the traditional lamps, Increases revenue with better quality flower,s and higher yield(maximize crop yield by growing vertical).
Using high efficient and more reliable Samsung LM301H & Osram Chip horticultural LEDs.
3 Channel Dimmers, VEG switch, Bloom switch, UV switch separately controlled, Freely adjust the lamps according to different growing stages; VEG dimmer to control white light 5000K, one Bloom dimmer to control white light +red light ( 3000K+660nm), and UV dimmer to control UV 395nm.

 

Plug & Play design, horticultural can be easier! 
Application: All those products are widely used in grow tents, house gardens, pot culture, hydroponics, greenhouse cultivation, etc.
Tailored spectrum can meet all your various application needs, easy for full growth cycle.
Perfect heat management, cool to touch.
ECO Farm Spliced 100W/200W/300W/400W/500W/600W Quantum Board Full Spectrum Green Type With Samsung 281B Chips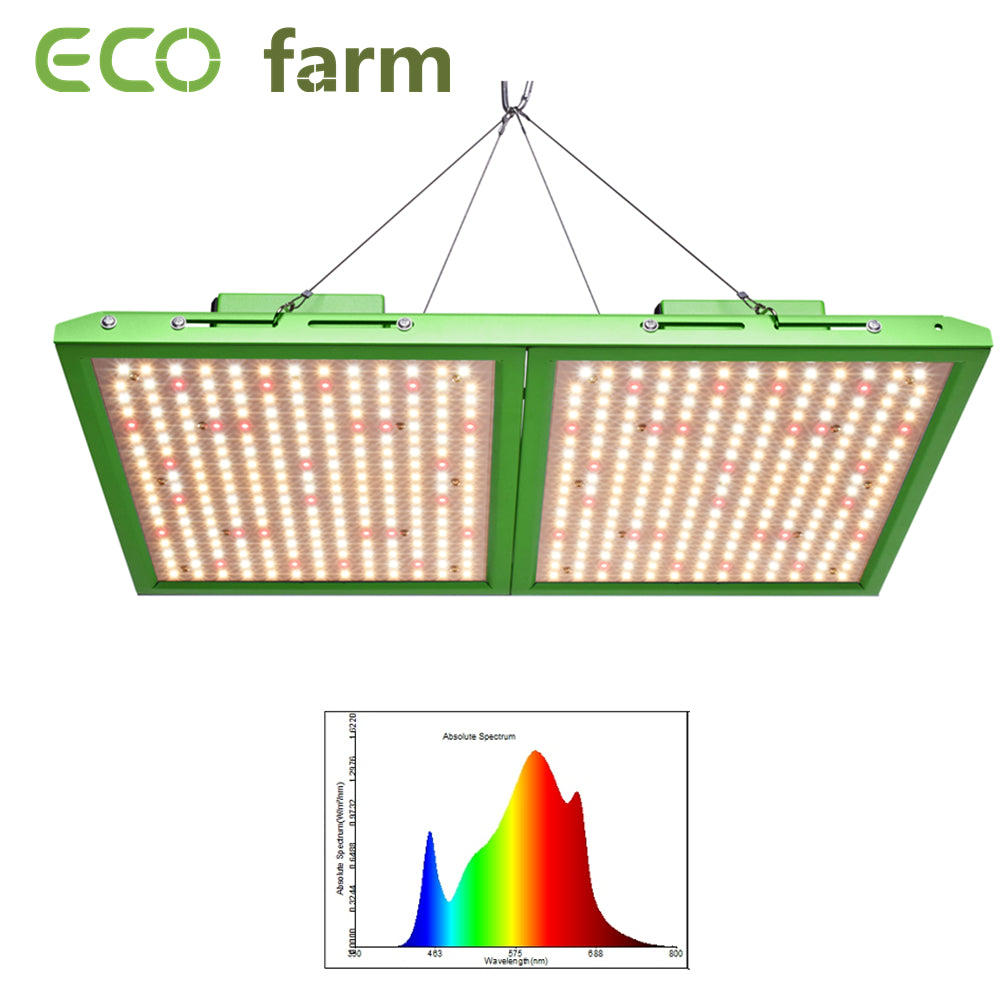 Description:
Input voltage: AC 100-270VAC
LED Chips: using Samsung 281B chips with luminous efficiency up to 2.5umol/j
Driver: select high-quality UL certified power supply
Spectrum: Full Spectrum 3000K, 5000K, 660NM, 730NM, 380NM
Splicable, small size, high power, support for input series connection
Warranty: 3 years
Certification: CE RoHS FCC
Heat dissipation performance: 4.0MM thick aluminum plate radiator, fast heat conduction, low temperature
Application environment: can be used in dry/humid greenhouse
Conclusion
The bottom line is that these are some best options for 3×3 tents currently in our opinion. We have tried to choose ones that are durable, have a long lifespan, are bright with lots of lumens and a good coverage area, and are full spectrum for complete growth for all stages. A decent LED grow light is perfect for a small grow tent such as the size we are talking about today.
That's all I want to introduce to you today. Hope it can help you. If you are also interested in grow tent, welcome to visit our official website: ecofarm.ca
Our emails address is: business@ecofarm.ca
Contact:
WhatsApp:+1 206 581 5521
Leave a comment