What Fan Do I Need For My Grow Tent?
What Fan Do I Need For My Grow Tent?
Ventilation is a vital factor in your plant growth. By supplying fresh air from outside your grow tent, you provide CO2 for your plants, driving their photosynthesis. At the same time expelling the air inside will keep temperature and moisture build-up under control, preventing mold and mildew from forming on your plants' leaves, inhibiting growth. Refreshing the air inside has the added benefit of removing strong odors. The following guide will show you what you need to know about setting up your ventilation system.
Having proper circulation in your grow tent is essential to preventing mold and powdery mildew from growing on your medicinal plants. I'm going to lay out everything you need to know about selecting an inline fan for your grow tent, and getting it set up properly.
I'll help you determine the proper grow tent fan size and power rating, where to place the fan, how to set up your grow tent fan, and the other accessories you'll need.
Selecting the proper grow tent fan size and power:
The first questions you're probably asking are "What's the proper grow tent fan size?" and "What's the proper grow tent fan power?" Then I will recommend two high quality fans to you: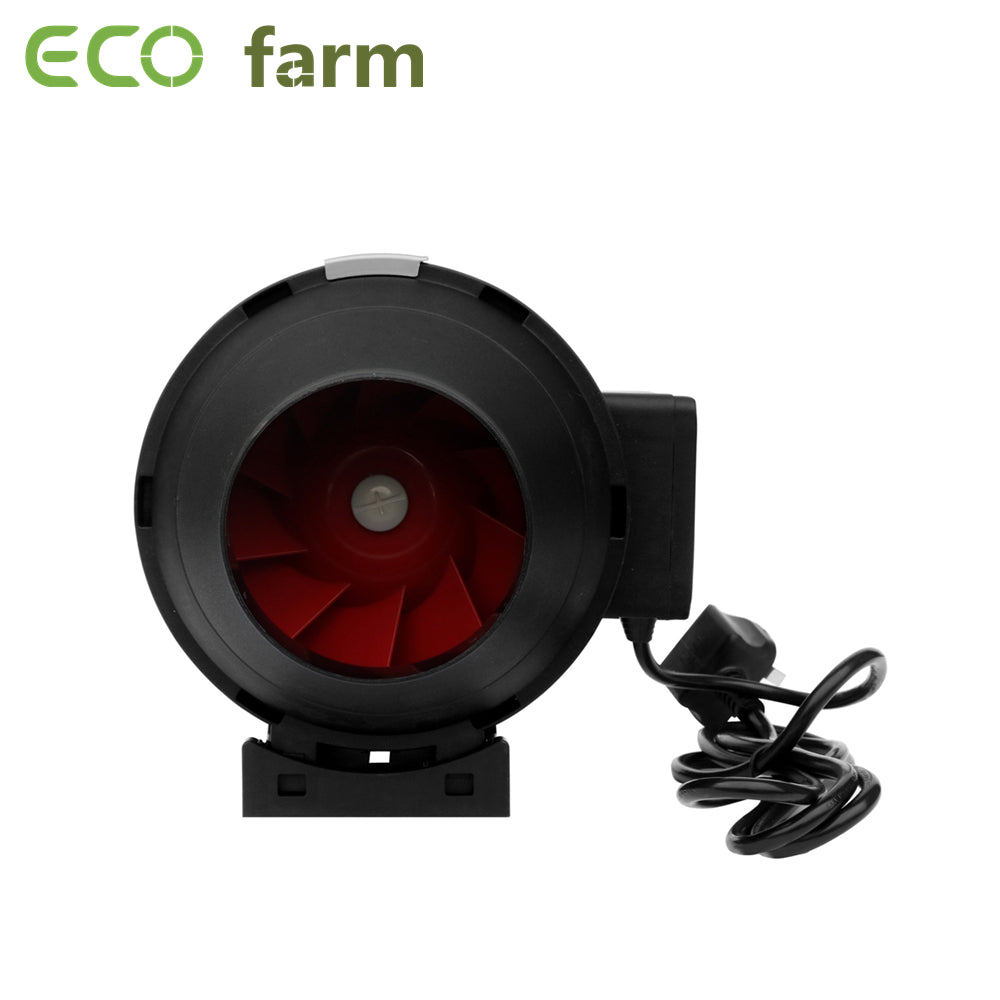 Product features:
EFFECTIVE VENTILATION: Powerful blower with a fan speed of 2550 RPM for an air flow of 390 CFM. Moves air through your target
location efficiently for optimal ventilation
LOW NOISE LEVEL: Durable plastic fan housing and blades for extremely low noise(<37 dB); Variable speed controller for easy fan
speed adjustment.
EASY INSTALLATION: Removable duct ends with locking tabs for quick removal and easy maintenance and a cord length of 5.4 feet for
hassle free setup.
VERSATILE APPLICATIONS: Suitable for industrial, household and horticulture ventilation applications for air clean and temperature
control.
NOTE: Comes with an installation bracket indicating the direction of the airflow. Max Ambient Temp is 104℉ / 60℃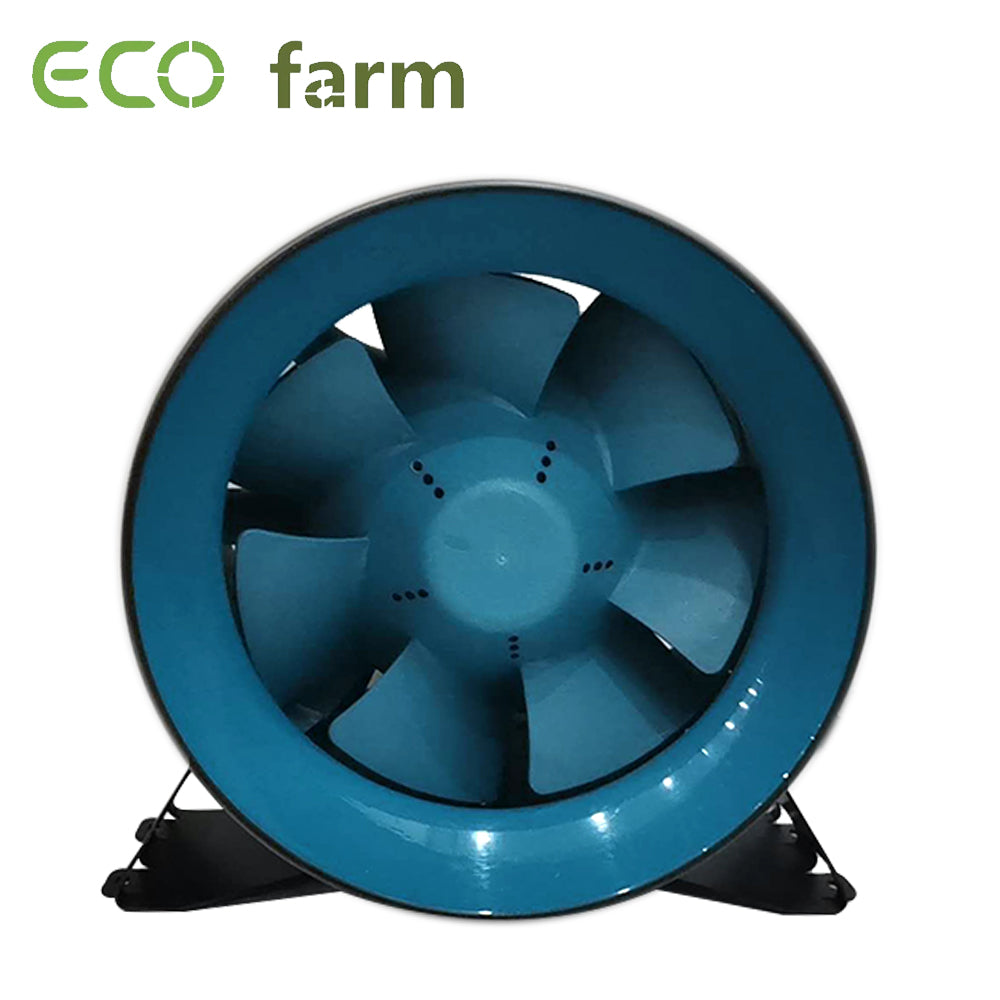 Product Features:
Imported metal impeller matching or PBT environmental protection fire-proof material, according to the airfoil pouring, characterized by strong rigidity, high-temperature resistance, environmental protection, large air volume, and to a certain extent reduce noise.

Blade Fire Proofing Grade UL94V-0
Detachable 0%-100% Speed Control(potentiometer) Included /Concealed Switch (Optional)

Max. IP68 Water-proof Level Available

Double Heavy Duty NMB Ball Bearing

Customized Feature: PWM/Control by O'lOv/Voltage output/Tacho Output
What size fan is needed for other grow tent sizes?
Note: Grow tent inline fans aren't manufactured to the exact CFM output you need, so you may have to go over by 50-100cfm when picking a fan. I recommend a fan with adjustable speed settings so you can adjust the CFM to your specific requirement.
Grow tent fan setup:
There are two types of fan setups you can use in your grow tent or growing space – passive and active. The difference is whether you want air to re-enter your grow tent passively or actively.
Passive grow tent air circulation uses only one inline fan to exhaust hot air from your grow space. When the air exits your enclosed grow space, the pressure in the room goes negative, meaning air that's outside the tent or room should naturally be pulled in through any openings to replace the air that was removed.
A majority of people choose the passive method, which works fine. You would choose active grow tent air replacement if you want to ensure the air coming back into the tent is being filtered, or maybe it's not coming back in quickly enough.
The setup for both methods is fairly simple provided you have the necessary parts. Just make sure you have the proper size ducting (same diameter as your fan), duct clamps, hangers for hanging, and zip ties (make sure zip ties are long enough to go around the diameter of your carbon filter).
The carbon filter is optional, but if you want to prevent odors escaping your grow space, I'd highly recommend one.
To set up the filter, simply connect ducting to the side of your fan that sucks in air. Connect the other side of that duct to your filter. Secure both sides with a clamp (usually provided).
Once you have the parts, follow the installation steps below for each fan you have. If you're running an active air flow setup, I'd recommend running both fans at the same speed so the air exiting the grow tent is equal to the amount of air re-entering.
Other Inline Fan Installation Notes:
The setup is pretty easy, it took me 30 minutes or less to set up my AC Infinity T4.
The most efficient setup would be routing the duct out a window so the hot air from your tent doesn't just blow into the room where your tent is located, thus getting sucked back in and rendering the whole process useless.
Not everyone has the luxury of having a window near their tent. So if you're forced to blow the tent air into the same room where it's located, I highly suggest a portable air conditioner to re-cool that air so when it gets sucked back into your tent through the bottom tent windows, it cools your tent down.
Conclusion:
Wow! It had been a long journey from the start to this point of the post. But by the end, we're hopeful that you've learned what and how to work out fan size for grow room or any sealed grow space. Post your comments if you need any custom solution regarding this concern. We'll be back with an appropriate answer. Welcome to visit our website: https://www.ecofarm.ca/
Our emails address is: business@ecofarm.ca
Contact:
WhatsApp: +1 206 581 5521
Leave a comment