Light cycles are the hours of light and darkness a plant needs, stimulating photoperiod when needed. Growers can fully manage the light cycles, affecting the rhythm of the crop's life. Whenever you are applying the lighting cycle strategies, you should consider the plant's daily light requirement. The most common light cycle is 18 hours of light and 6 hours of darkness, suitable for flowers in the vegetative state. Another example of a popular light cycle is the 12 hours of light and 12 hours of darkness, that triggers flowering.
6. Use A Controller
You don't want all your equipment running at full, all of the time. You use more power than you need to. You can also end up overdoing things, and using other bits of equipment to correct it.

You're much better off using controllers. They'll keep your grow room equipment on for the amount of time needed to maintain your optimum settings.

They often have soft-start technology, too, to prevent power surges.
Recommendation: Best LED Grow Lights For Your Money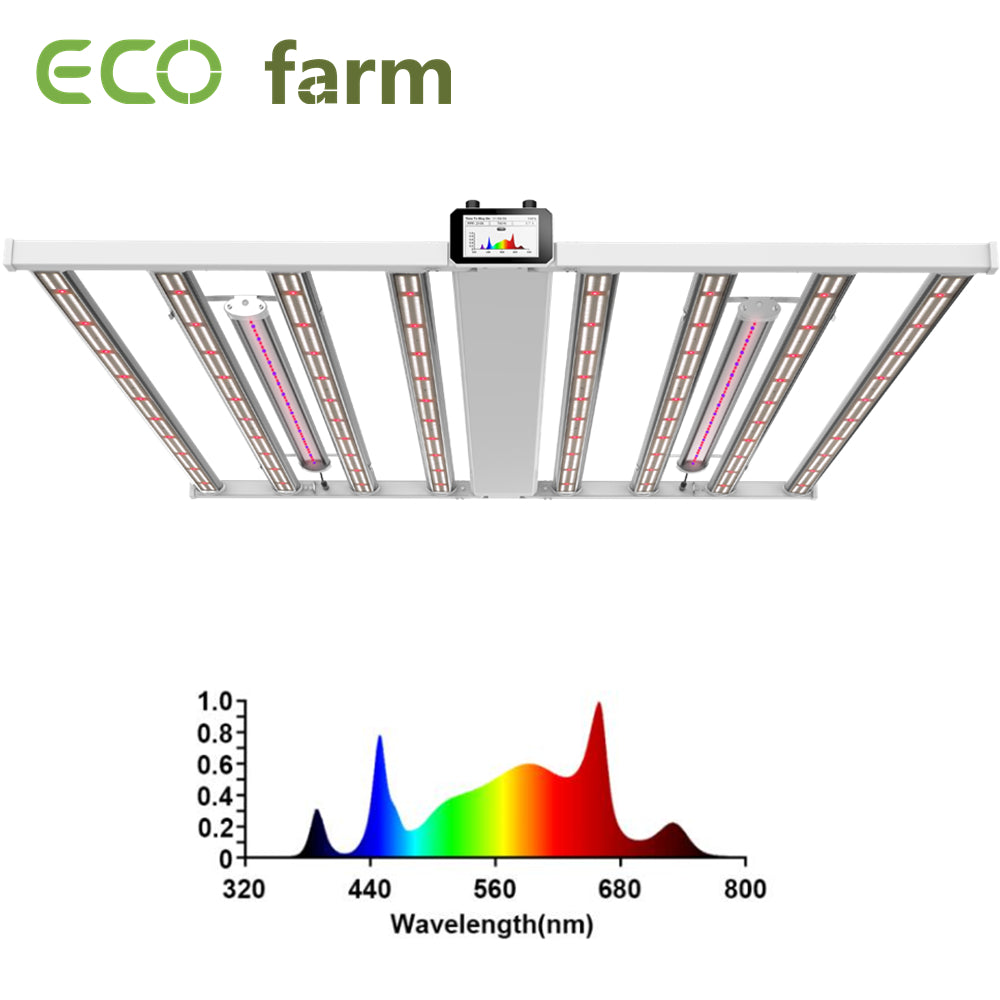 ECO Farm Master/Station version foldable LED fixture, with 8 bars, could evenly cover 4'X4' and 5X5' area.
Actual 880W light, provide powerful and quality light to the plant.
High-efficiency full spectrum light strips: Using Samsung white chips and Osram red chips, could up to 2.8 μmol/J, PPF up to 2184 μmol/s.
Master version light with built-in LCD color screen, showing the detailed status of the fixture and its group members. Such as
dimming percentage, wattage, amps, PPF value, spectrum, timer status.
Highlight: Built-in a control system on Master, with a step-less dimmer and five-step timer. One Master can control up to 50pcs of Stations. In other words, any changes made in Master will sync across all the connected Stations.
Spectrum Tunable. There are four types of spectrum built-in this fixture, it provides a suitable spectrum for different stages of medicinal plant growth, such as V1 for VEG stage, F1 for the flowering stage, FS for the last two weeks of flowering.
UV/IR enhanced bars was easy to install/uninstall from the fixtures. Item was our most creative mechanism design that enables you the most time-saving and convenient way to install the fixture.

Full-spectrum Samsung 301H 3500K + Red 660nm + UV+IR
High Efficacy: 2.6 umol/j
High Yielding: Up to 2.2g/ watt
Lower cost & high efficiency higher yields
Superior full spectrum 
Well made & solid construction
Water-resistant
Thick heat sink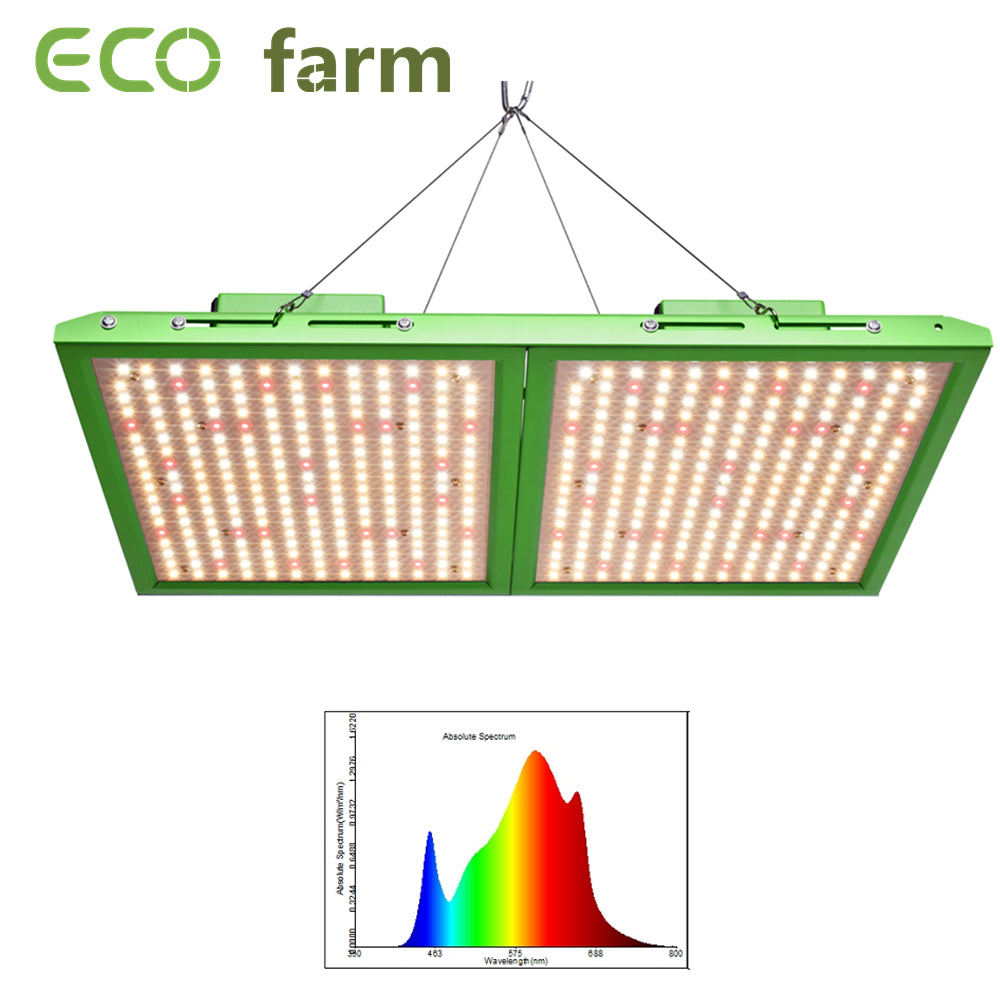 Input voltage: AC 100-270VAC
LED Chips: using Samsung 281B chips with luminous efficiency up to 2.5umol/j
Driver: select high-quality UL certified power supply
Spectrum: Full Spectrum 3000K, 5000K, 660NM, 730NM, 380NM
Splicable, small size, high power, support for input series connection
Warranty: 3 years
Certification: CE RoHS FCC
Heat dissipation performance: 4.0MM thick aluminum plate radiator, fast heat conduction, low temperature
Application environment: can be used in dry/humid greenhouse
Conclusion:
Follow these tips and your LED grow lights should be the smartest investment you make for your grow setup.
If you have any other question about gardening, welcome to visit our official website: ecofarm.ca
Our emails address is: business@ecofarm.ca