The Perfect Light Schedules For Autoflowering Seeds
What's The Best Light Schedule For Autoflower plants?
18/6 Light Cycle

Medicinal plant is a C3 plant, meaning it can absorb CO₂ for photosynthesis even during light hours. And since autoflowering plants have short vegetative phases and often grow shorter than photoperiod strains, you'll typically want to give your autos at least 18 hours of light. This allows for robust growth, without overspending on energy. Your autos love light just as much as traditional photoperiod strains, they just don't rely on it to begin bloom.

24HR Light Cycle

Some growers will even give their autos a full 24 hours of light, arguing that this helps maximise vegetative growth. Growers who stick to 18-hour light cycles, on the other hand, argue that this gives their plants a short "recovery" period that is essential for healthy growth.

There's no real consensus on whether autos grow better under 18 or 24 hours of light, and we've seen growers achieve great results with both methods. To make up your mind, we recommend playing around with both variations and sticking to what works best for you.
What About a 12/12 Light Cycle?
Some growers still decide to keep their autos under a 12/12 light cycle during flowering. And that's fine, as autos grown in these conditions can still produce a fair harvest. Just remember that the buds you harvest under a 12hr light cycle will be noticeably smaller than what you'd get under a 18–24hr cycle. Some reasons you might consider keeping your autos under 12/12 include:


Heat concerns: If you live in a very hot climate, you might want to turn your grow lights off during the day to avoid overheating your grow room. In that case, growing your autos under a 12/12 light cycle—with lights on during the night—might be your best bet to avoid causing your plants heat stress.
Growing autos alongside photoperiod strains: If you're growing autos alongside feminized photoperiod strains, you'll likely have to place your autos in the same room as your flowering feminized plants, meaning your autos will only get 12 hours of light per day.
To save money: Running grow lights for 18–24 hours over a few months can get very expensive. If you want to grow autos on a tight budget, you might want to use a 12hr light cycle instead.
A Note On Light Spectrum

We recommend sticking to the following light spectrums:


6500K blue light during veg: Blue light spectrums have been shown to encourage vegetative growth, helping medicinal plants grow short and stocky while minimising stretching.
2700K red light during flowering: Red light spectrums are ideal for bloom because they encourage budding and a little bit of stretch, encouraging your plants to produce big, dense flowers.
Then I will recommend you several useful grow lights.
ECO Farm 740W Three Channel Dimming UI4 Series Foldable LED Grow Light +UV IR With Samsung 301B/ HOLTEK Chips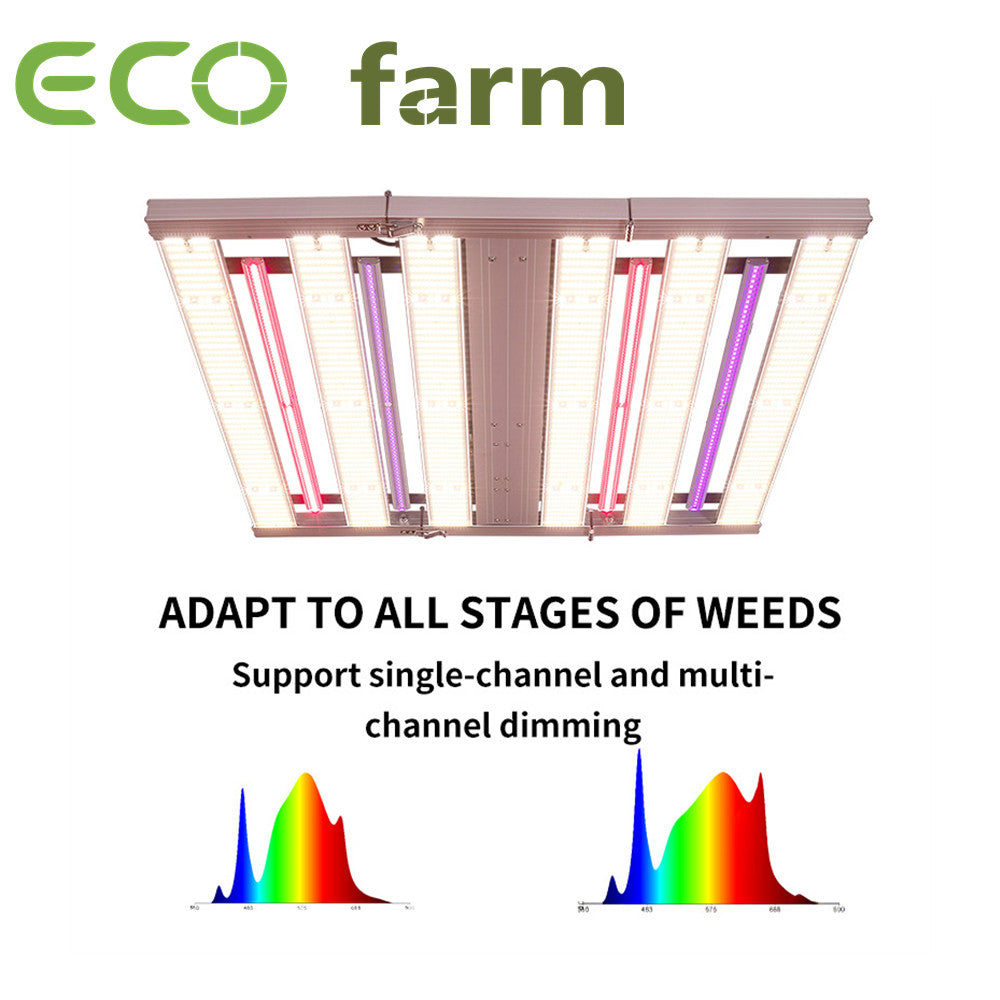 Description:
ECO Farm 740W LED grow light uses customized full-spectrum LED plant lamp beads + Sonseng power supply, with higher PPFD and PAR, and high efficiency. Born for big buds, rapid plant response from seed to flower speeds up flowering time and boosts yields. Easy dimming design meets the needs of indoor plants at different stages of growth.
It is made of high-purity refined aluminum anodized and processed, using physical heat dissipation, running quiet and cool, better heat disappear and stay cool while enabling even light spread. Save you a lot at ventilation and exhaust, which greatly extends the service life of the light.
Detachable ultraviolet and infrared light-emitting modules and folding design and detachable solution make it more convenient to use.
Using the three-way dimming design of the knob and controller, the light components can be adjusted separately to adapt to different growth stages of plants.
ECO Farm 660W/760W/900W LED Light Strips With Samsung 301B+ Osram Chips Full Spectrum Greenhouse LED Grow Light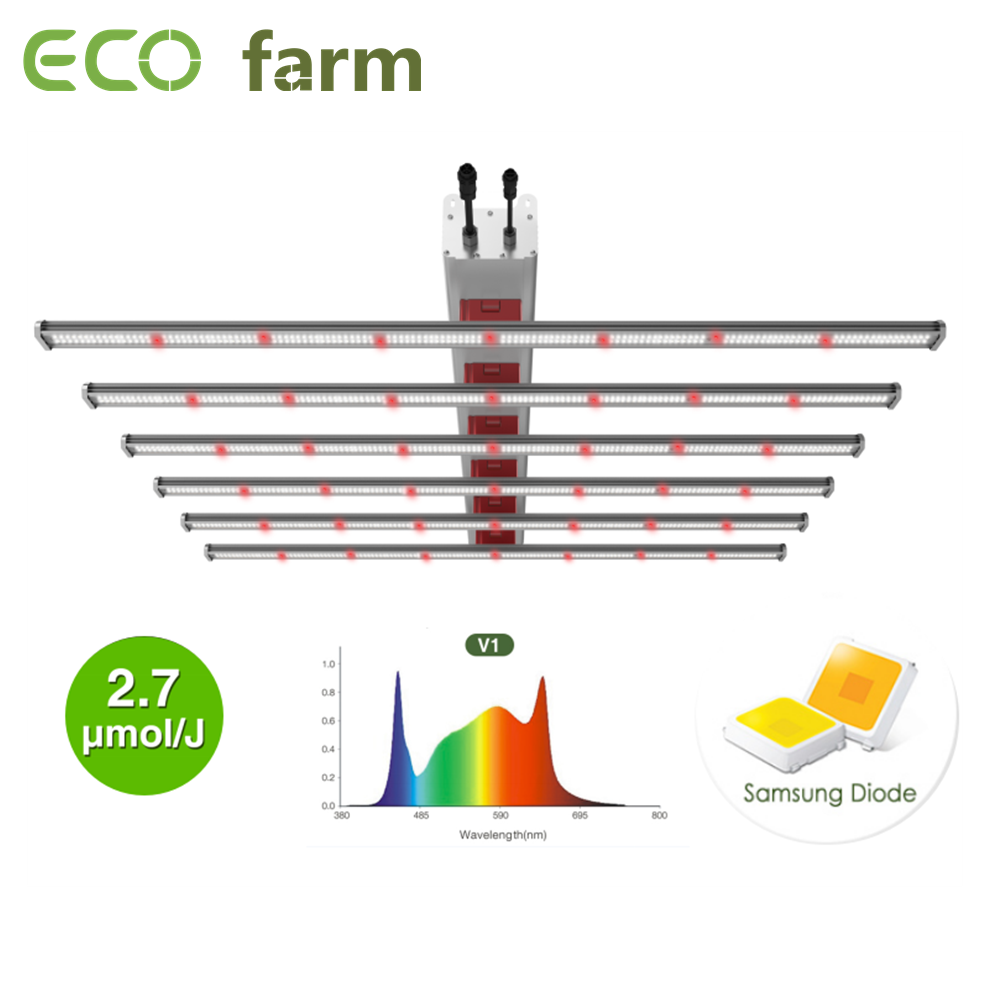 Description:
1. Use Samsung high bin LEDs, ultra high PPFD, replace HPS 600W and 1000W perfectly
2. 660W /760W/ 900W/ multiple wattage optional
3. High lighting effect, 90% led grow light will be absorbed by plant, but to the tradition HPS light and MH light, its effect only 8% - 10%.
4. LED MODEL Meteor Storm is a high performance & affordable top-lighting solution for horticulture. Designed for applications requiring efficient,precise and uniform levels of PPFD.
ECO Farm 400W/650W/800W LED Grow Light Strips With Samsung LM301H/ LM301B/LM281B Chips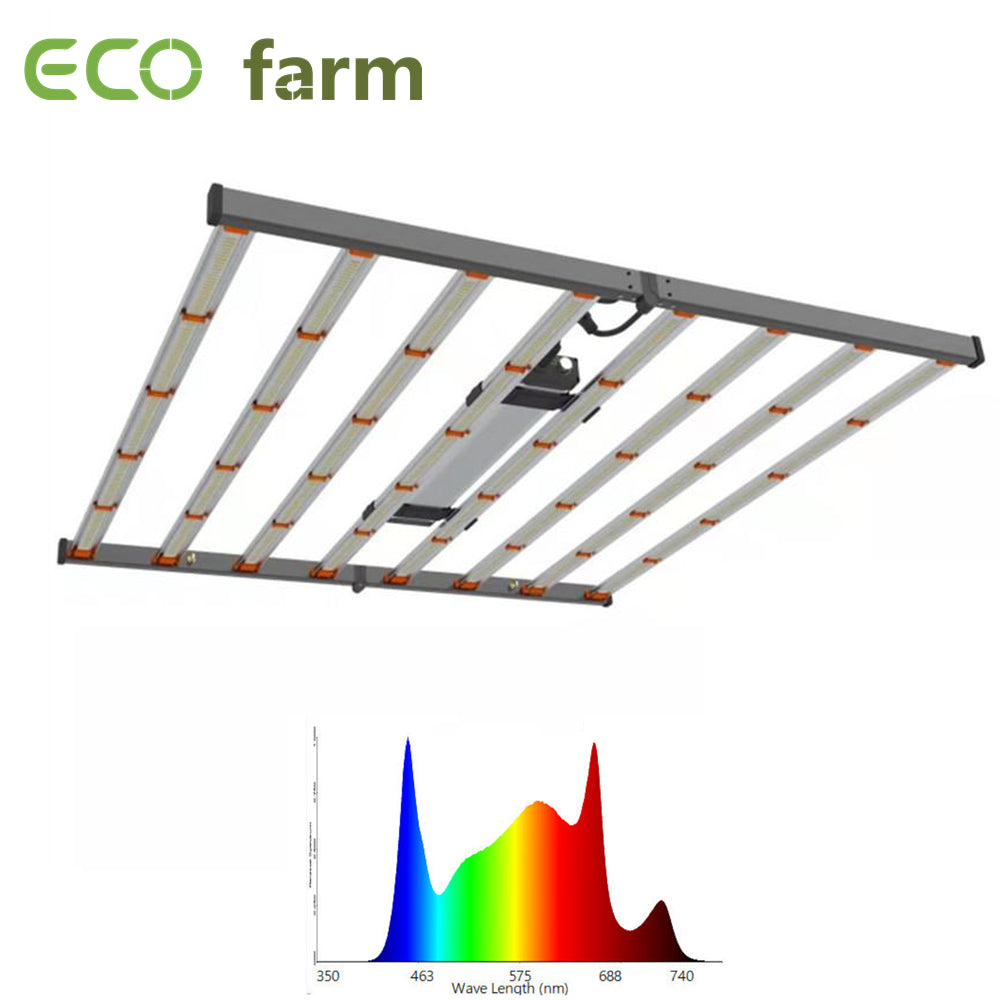 Description:
ECO Farm grows light just consumes about 400W/650W/800W power. High-efficiency PPF LEDs make your cost less but get more.
It has a long using lifetime, which is up to 50000 hours.
Re-defined & Wide coverage light design, benefit your plants everywhere and let your plants get higher yielding.
Real full-spectrum(sunlight) for plants from veg growth to bloom, no need to change your light source.
Pre-installed light bars for plug and play directly.
5-Year standard warranty
The dimming design makes it easy to choose the right light for your plants at different stages.
Powered by Samsung LM301H/ LM301B/LM281B+OSRAM
That's all I want to introduce to you today. Hope it can help you. If you are also interested in other grow tips, welcome to visit our official website: ecofarm.ca
Our emails address is: business@ecofarm.ca
Contact:
WhatsApp: +1 206 581 5521
Leave a comment