The Best Smell-Proof Bags To Buy In 2022
If you live in a state where medicinal plants is legal, you or someone you know has probably tried concealing its smell while on a bus or in a taxi, likely to no avail. Smell-proof bags offer a great way to politely not subject others to a scent they may find offensive, whether stinky cheese like Limburger, fruit such as durian or another smelly item like medicinal plants.

There are several things to consider when shopping for a smell-proof bag, such as how the bag closes, what it uses to conceal the smell, its size and a range of other, more unique features.
What to know before you buy a smell-proof bag
Disposable vs. reusable
Many reusable smell-proof bags are padded with activated carbon that filters out smells, where disposable options simply contain the fragrance. In some cases, reusable bags can even be tossed in the dryer on a low heat setting if their smell-proofing abilities start to fade. Although reusable smell-proof bags are better at concealing smells than disposable options, they can be bulkier and more expensive.
Size
Most disposable smell-proof bags can be rolled up if need be, so size is rarely an issue. Reusable bags can be large or pocket-size, depending on what you need. Some bags are enormous compared to an average smell-proof bag and allow you to carry your smelly items along with your laptop and other belongings
What you intend to put in the bag
If you're buying a smell-proof bag to store smelly cheeses or other food items, you might consider disposable bags. This way, you can toss the bag if there's any leakage. Reusable bags are still an option if you plan to store groceries, but you'll want to make sure you've wrapped the smelly item in a grocery bag since most reusable bags aren't designed to be machine-washed.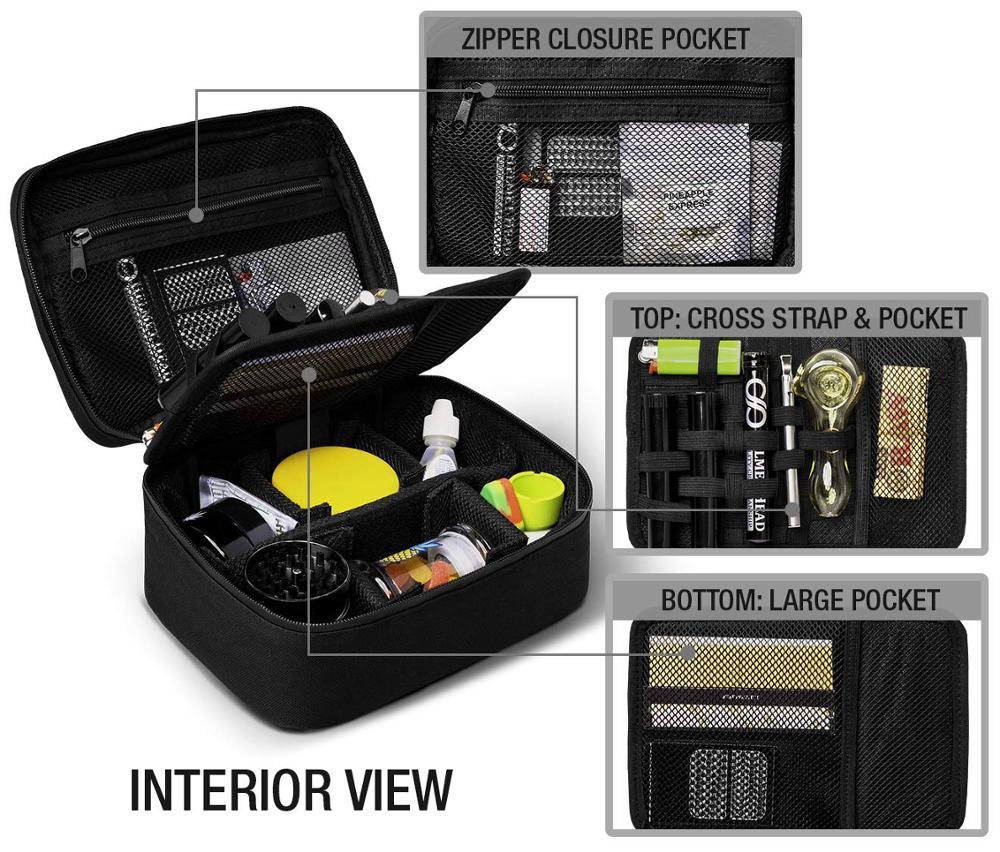 Description:
100% SMELL-PROOF ACTIVATED CARBON – This patent-pending product offers superior odor-proof control, even dogs can't smell what's inside. Perfect for trapping smells to avoid unwanted attention in public places and keep things discreet in your home, at work or while traveling. These premium lockable smell proof bags are dog tested and approved.
COMBINATION LOCK – Keep your valuables safe and protected with this smell proof bag. Moreover, these hidden scent stash bags prevent unnecessary incidence where children or pets can get in contact with your goods.
WEATHERPROOF – You know your stash are well protected when the four elements were kept in mind during the design process. This odor-proof bag can take the heat, the cold, and everything in between. More importantly, the outer shell is water-resistant keeping your techs and plants safely protected inside.
DURABILITY MEETS FUNCTIONALITY – Designed to stand the test of time with heavy-duty constructed materials, these odor-proof bags can be used daily for years to come. Moreover, this case is modular to help keep your stash organized to the way you like it – perfect for your grinder card, rolling papers, lighters
, baggies, pipes and more.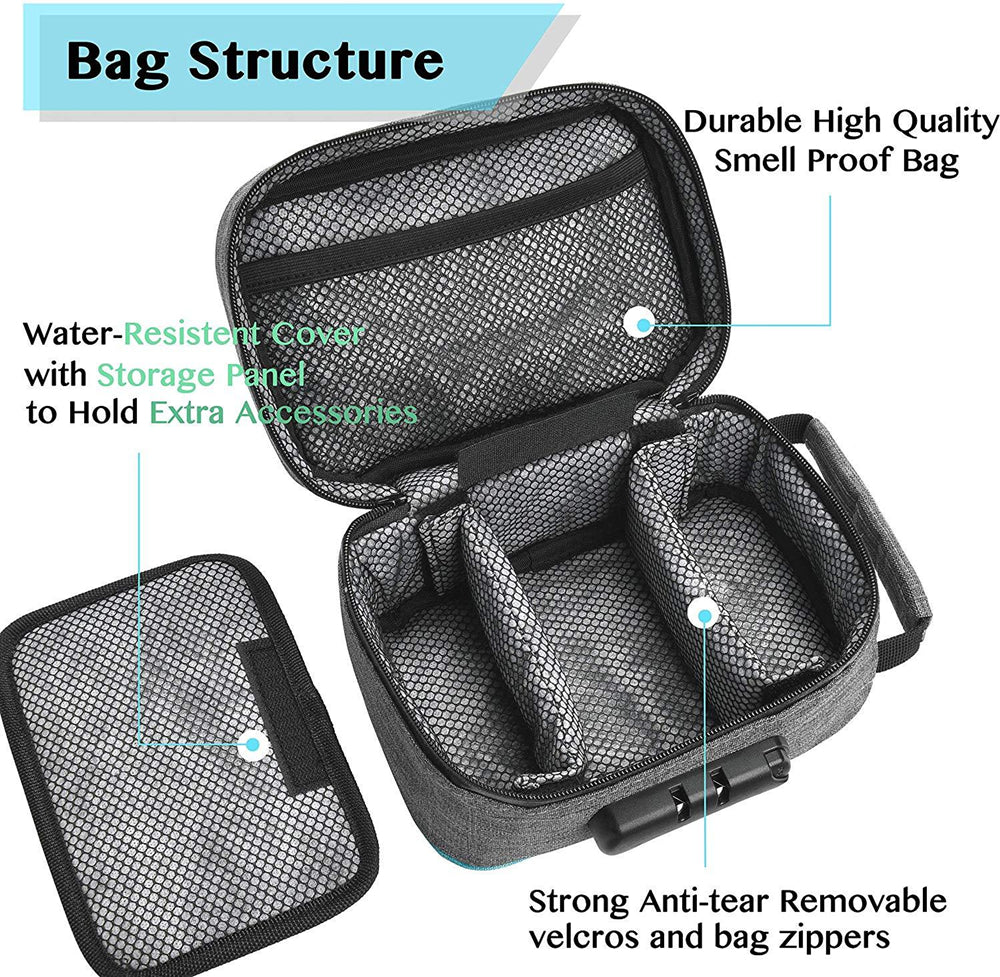 Description:
【ODOR FREE ALWAYS DISCREET】Featuring advanced Carbon Linings that will Keep your stash items fresh, flavorful and secure. No odors will break from this odor proof bag. Lined with 8 activated carbon fiber layers and water-resistant nylon fabric to lock in odors and hide smells.

【PRACTICAL FOR ALL YOUR NEEDS】Gather all of your favorites in one place and stay organized.

【BUILT IN ORGANIZER & Zero SNAG ZIPPER】Large inner capacity comes with 3 strong removable Velcro dividers, thick, durable, and anti-tear. Built with exquisite reinforced craftsmanship, heavy-duty zippers and a classic outlook will be convenient for your daily life. It is also mild water resistant.

【POWERFUL COMBINATION LOCK】The easy-set and powerful combination lock will keep away any unwanted attention from the smell proof bag! Perfect guard for short trips, gateways, travel and home storage.

【BEST VALUE IN PEERS】Every smell proof bag is highly durable–puncture resistant and moisture repellant–making. It is reusable and helping save money. Add the right investment on the right bag.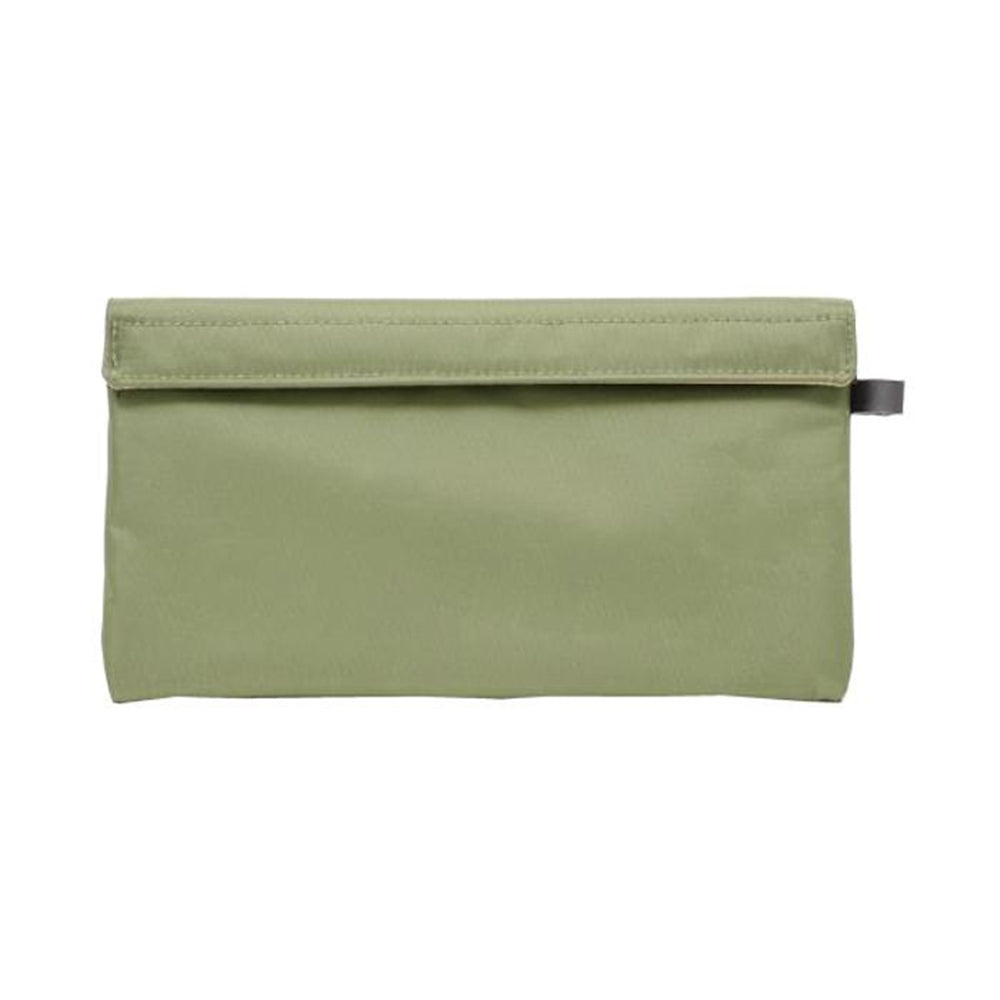 Description:
The Abscent Bag is a reusable odor-absorbing pouch with a double velcro seal and odor-absorbing flap.
Abscent bags have the THICKEST, MOST CONCENTRATED CARBON LINER on the market today.
DOUBLE-LINED

 

Premier Quality Activated Carbon Lining
NEW ANTIMICROBIAL

 

Lining to Protect Carbon
Reusable Odor-Absorbing Pouch
Heavy-Duty, Conscientious* Construction
Water-Resistant Exterior
Odor-Absorbing Flap
Double Velcro Seal
These Bags also have water-resistant exteriors.
Dimensions : 15cm × 29cm
*Less stitching, fewer seams offer an ideal odor-absorbing composition
If you are also want to buy other grow equipments, welcome to visit our website: ecofarm.ca
Our emails address is: business@ecofarm.ca
Contact:
WhatsApp: +1 206 581 5521
Leave a comment