The 3 Best Humidifiers for Greenhouse 2022
If you have a collection of tropical plants that thrive in high humidity in your grow rooms, you might be wondering what the most effective way to increase the moisture levels in your air is. While there are a handful of ways to increase humidity, hands down, the most effective way to consistently maintain a higher level of humidity is with an electric humidifier.

Besides grow room ventilation, your job as a hydroponic or indoor grower is to take care of the humiditity levels of your space. Depending on the types of plants grown, mostly, they require a humidity level of 60% or higher.

Humidifiers work to increase the moisture content of the air, which is a dream come true for tropical plants and other humidity-loving plants which thrive in such environments. High humidity helps plants grow more vibrant leaves and encourages better plant health, resulting in more lush foliage and a better-growing plant.

While some plant owners increase humidity with pebble trays or misting their plants, these methods do not consistently increase humidity, and they require continual human participation. The easier option, which will result in a more measured level of humidity, is an electric humidifier. High humidity also results in warmer air, which will also benefit your tropical or subtropical green friends. But not all humidifiers are created equal.
Here are three best humidifiers for your grow room:
ECO Farm Ultrasonic Humidifier for Greenhouse Commercial Planting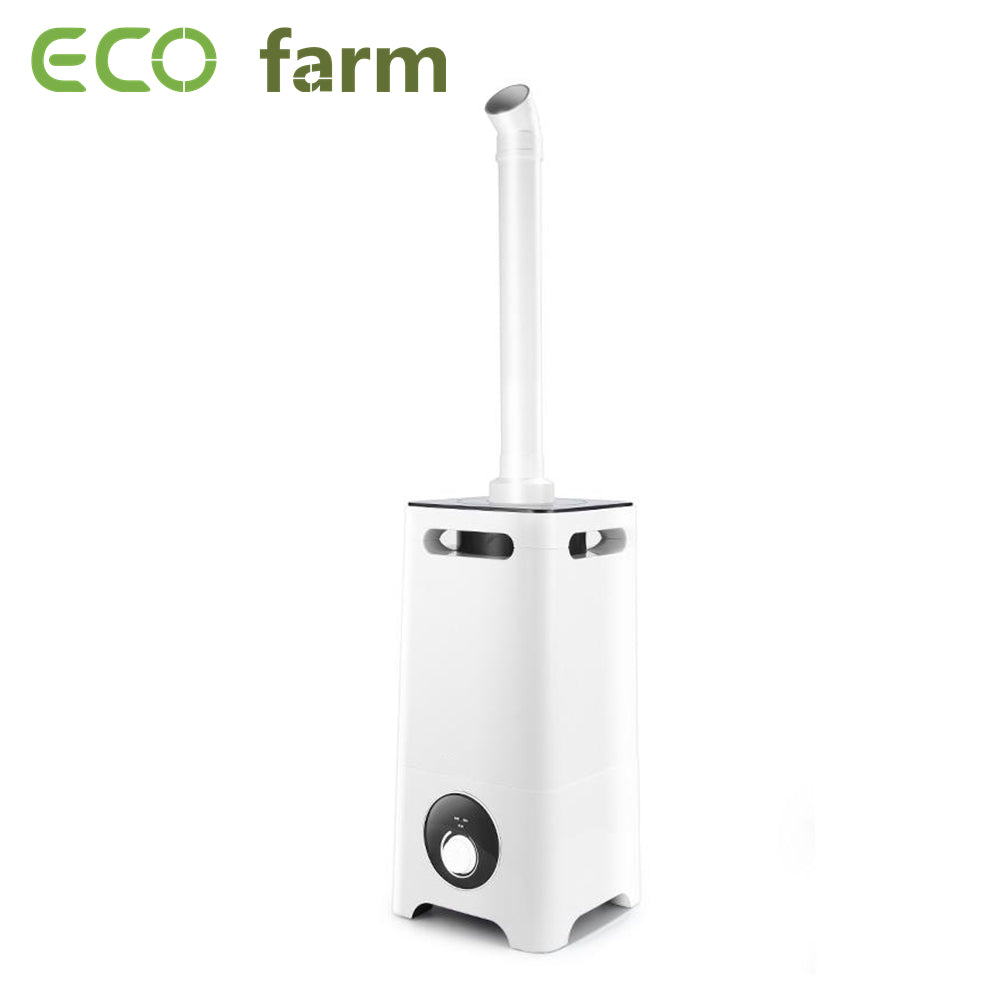 1. 12L Large capacity ultrasonic humidifier
2. 1L large mist output per hour
3. Mist output can be adjustable
ECO Farm Hydroponics 8L Capacity Air Humidifiers For Grow Room Tent Indoor Household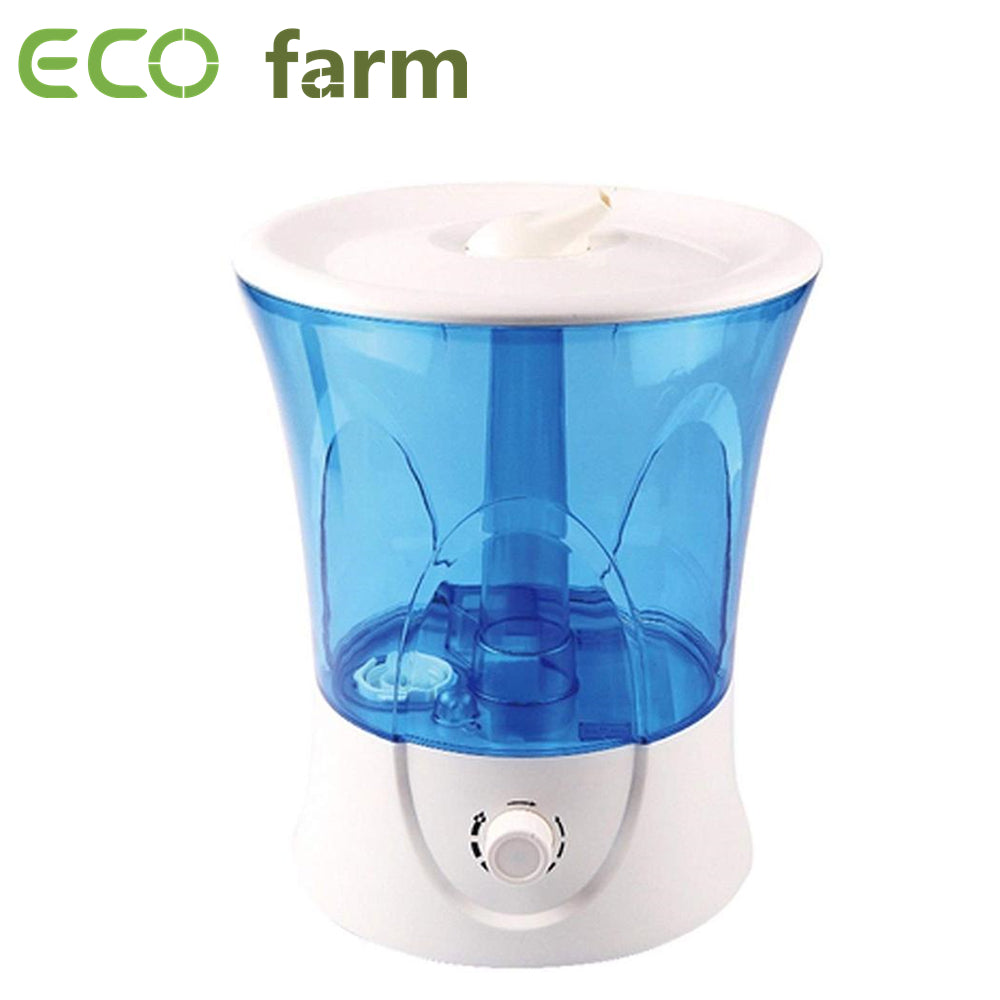 Increases humidity in dry living spaces and grow room.

Removes unpleasant odor and other smells.

Removes dust and indoor air pollution.

Disinfects and deodorizes indoor air. -Creates clean, hygienic, and bacteria-free air.

Place: Applicable for room size: 30m2.

Working time: 14-28 hours.

Caution: Better use of clean water.

Better switch off when power off.

Waterless automatic protection.

Mist-out mouth is rotatable at 360°C.

Chrome decorated switch for Mist Adjustment, Time setting, and Night Light.

Removable water tank with a wide mouth for easy filling.

Low noise.

Item Size:256*256*330mm

Net Weight: 2.0kg

Gross Weight:2.6kg(With Box)

Tank Capacity:8.0L

Mist Volume:300-350ML/H

Raw Material: ABS+PP
ECO Farm 5V 3W Large Capacity Noise Canceling Greenhouse Cool Mist Water Humidifier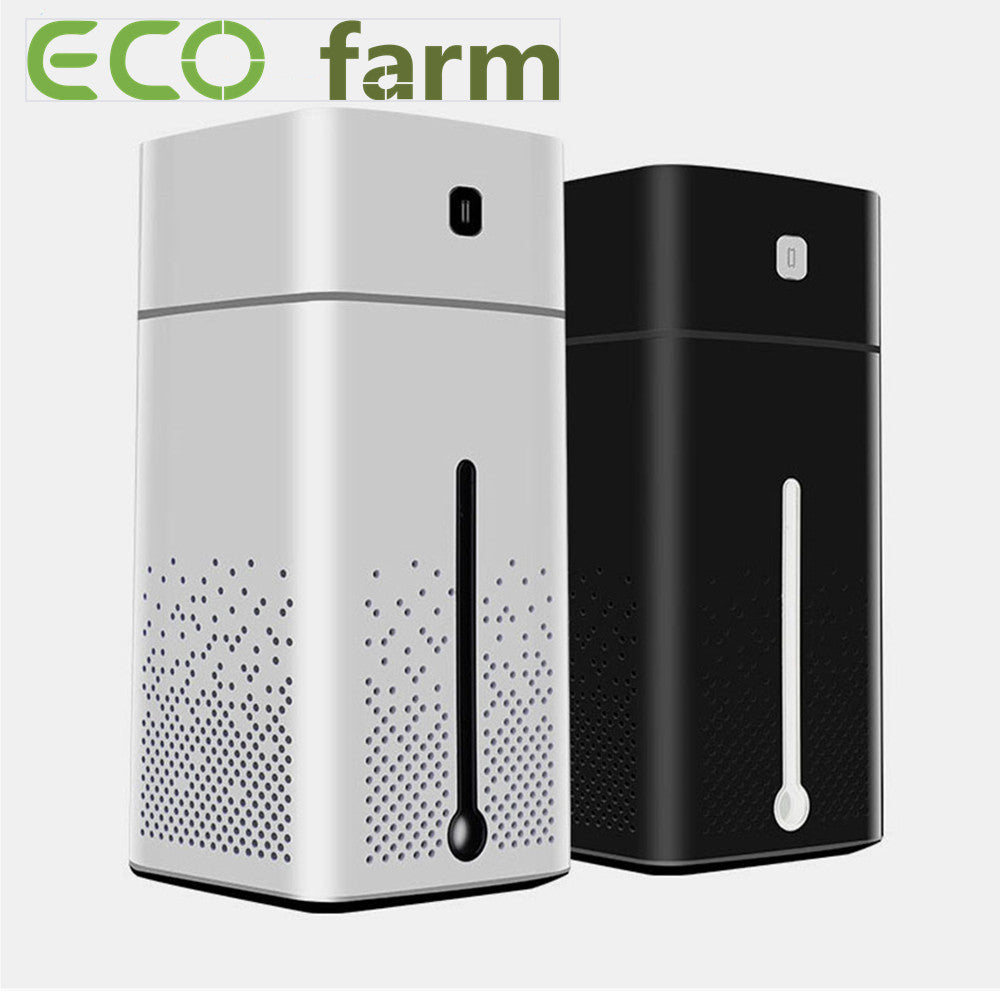 The ECO Farm humidifier uses fine macromolecule micron mist, and the body is equipped with colorful breathing lights.
Conducive to the healthy growth of plants in a humid environment.
Low noise operation, regular power off.
Large capacity, no need to add water frequently, and it can be used for 24 hours after adding water at a time.
If you are also interested in other grow equipments, welcome to visit our website: ecofarm.ca
Our emails address is: business@ecofarm.ca
Contact:
WhatsApp: +1 206 581 5521
Leave a comment