Medicinal Plants Pruning: Topping Vs Fimming
Whether you've grown other plants or this is your first time, there is always something new to learn that can help you improve your gardening knowledge. With this information, you will quickly become a more confident and successful grower. 
The first two techniques we want to talk about are topping and fimming.
What is Topping?
In the simplest of words, topping involves cutting off the top portions of the plant between the nodes. The main aim of using this method of pruning your medicinal plant is that it will allow the maximum possible light to reach your plants. Topping as a process is of a critical importance in grow room or grow tent setups because artificial light is being used. In topping, you prune off the main shoot at the top, which will lead to more branches stemming out
Topping the plant ensures that the entire plant has access to more light. With more branches growing, it basically means that your yields are also going to be higher. In order to ensure that there is no negative impact on your plant, you must make sure that you do the process of topping when it is at an early stage of growth (at least 10 inches in size). You can do this even earlier for clones. 
While topping your plant is good for it, there are some strains of medicinal plants which you should avoid when using this method of pruning. This is especially true for indica strain medicinal plants which are slow-growing and don't attain much height. However, since slow growing strains take a lot of time to mature properly, it is not advised to prune them early on (or do that at all using topping). 
This process is particularly useful for growers who do not have a very tall growing room or a grow tent. Basically, topping ensures you of one thing that your plants will stop or at least slow down on their upward growth and will start growing outwards. As the plant becomes wider with topping, it allows for the medicinal plant to get more access to sunlight and thereby grow better.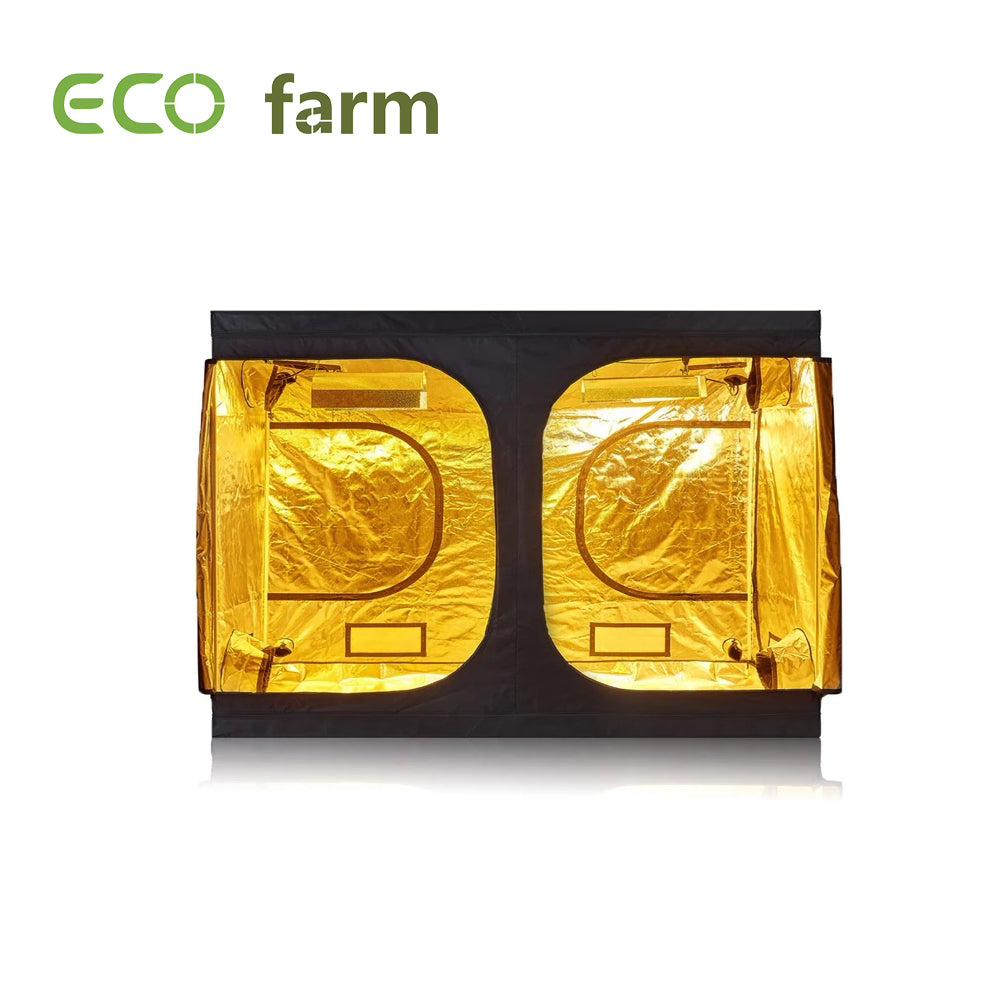 Description:
Compact size and space-saving.

Plastic connector and metal connector both available, well welded, no sharp edge.

Oxford fabric, using PEVA,PVC FREE, pass RoHS and REACH test,eco-friendly.

All metal framework, the thickness of poles is at least 0.8mm, the diameter is at least 16mm, maximun is 28mm, sturdy steel, with white powder coating.

This 10*5 ft grow tent enables you to grow a wide variety of plants, fruits, medical plants, flowers and vegetables indoors effectively and easily without having concern about the changing weather.
 What is Fimming?
Now that you know what topping is, let us take a closer look at the second technique of pruning in our fimming vs topping comparison: fimming. While the process of topping is all about cutting the plant from the top, the process of fimming is about removing some parts of the latest shoot that the plant is growing. The idea behind fimming is to get four buds instead of the one main one. The process of fimming is one where experienced growers know that their plant might get a little damaged but that damage will soon be recovered once the growth resumes. Fimming is a high-stress training technique for plants. Perhaps the biggest difference between fimming vs topping is the fact that while in topping you cut between the nodes, this is something that you don't do while fimming your plant.
The end goal of fimming and topping is pretty much the same as both of them are giving the growers pretty much the same thing – higher yields. Fimming is the best for fast-growing plants as it cuts down the rate of their growth and makes them grow wider instead of taller, making it great for growers who don't have a big enough grow tent. This part here is similar to that of topping because in both these pruning techniques, the plants are basically growing wider and therefore getting more sunlight. In both processes cutting is leading to growth of more buds and therefore resulting in a higher yield. 
Fimming can be done multiple times and it is a process that certainly aids the plants in growing bushier and grow more. While some growers might get worried that portions of their plant are getting damaged, that is actually something you should expect and not worry much about because this is a common thing in this process. Eventually, the plant would heal and would grow bigger and better and give you higher yields and returns.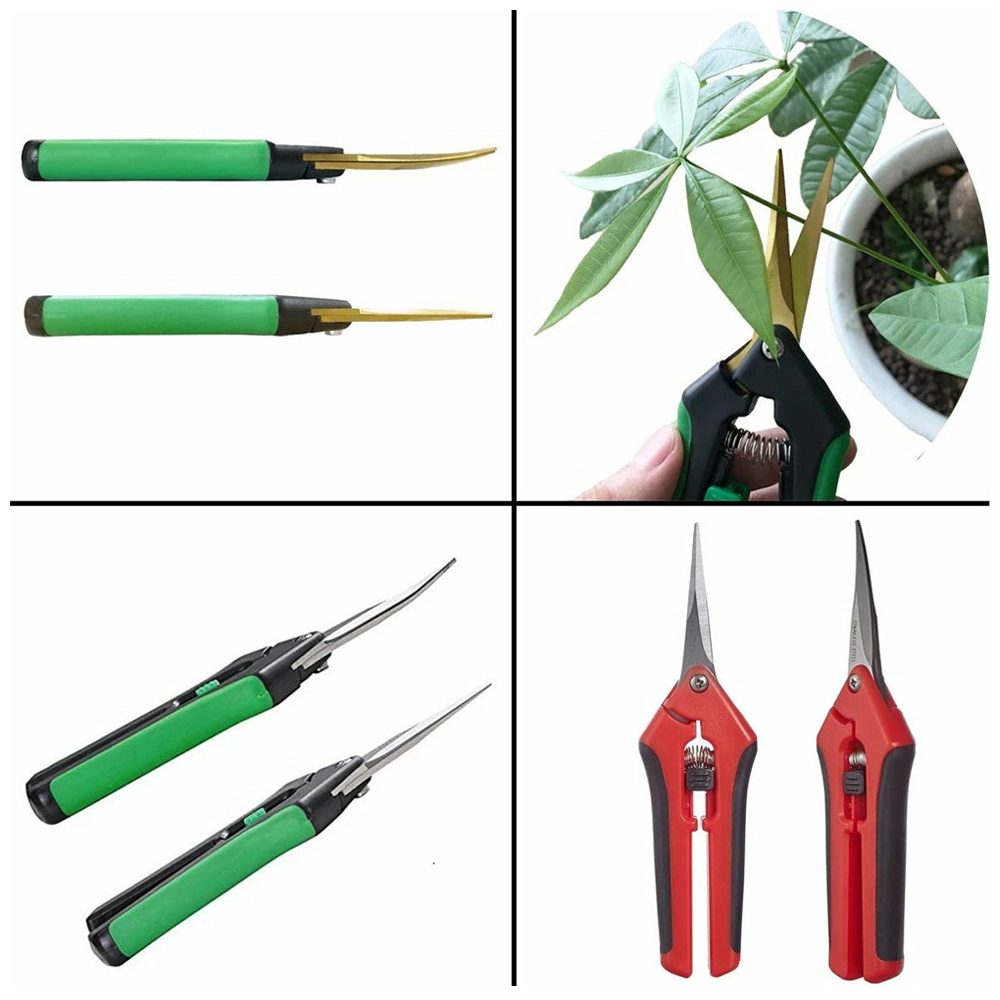 Description:
Reduce hand strain: These micro tip snips are built spring-loaded so that they automatically push themselves open without you having to do the work which greatly reduces hand fatigue making these snips great for those with arthritis, carpal tunnel, hand or wrist issues. Comfort grip handles will make it easy to work for long periods of time without discomfort.

Ultra sharp blades: These quality snips come with stainless steel precision-sharpened blades and are ready to tackle all of your deadheading, trimming, and shaping needs for your roses, annuals, vegetable and small flower gardens.

Secure,easy to operate lock: These micro tip snips feature a safe and secure sideways locking mechanism that keeps your blades protected and closed when not in use. The design of these pruning snips are perfect to use whether you are right or left handed with ease.

Make precise cuts: With these micro tip snips, you can easily clip the area or part that you want to cut with one-hand and without damaging the other vital stems and branches of your other plants.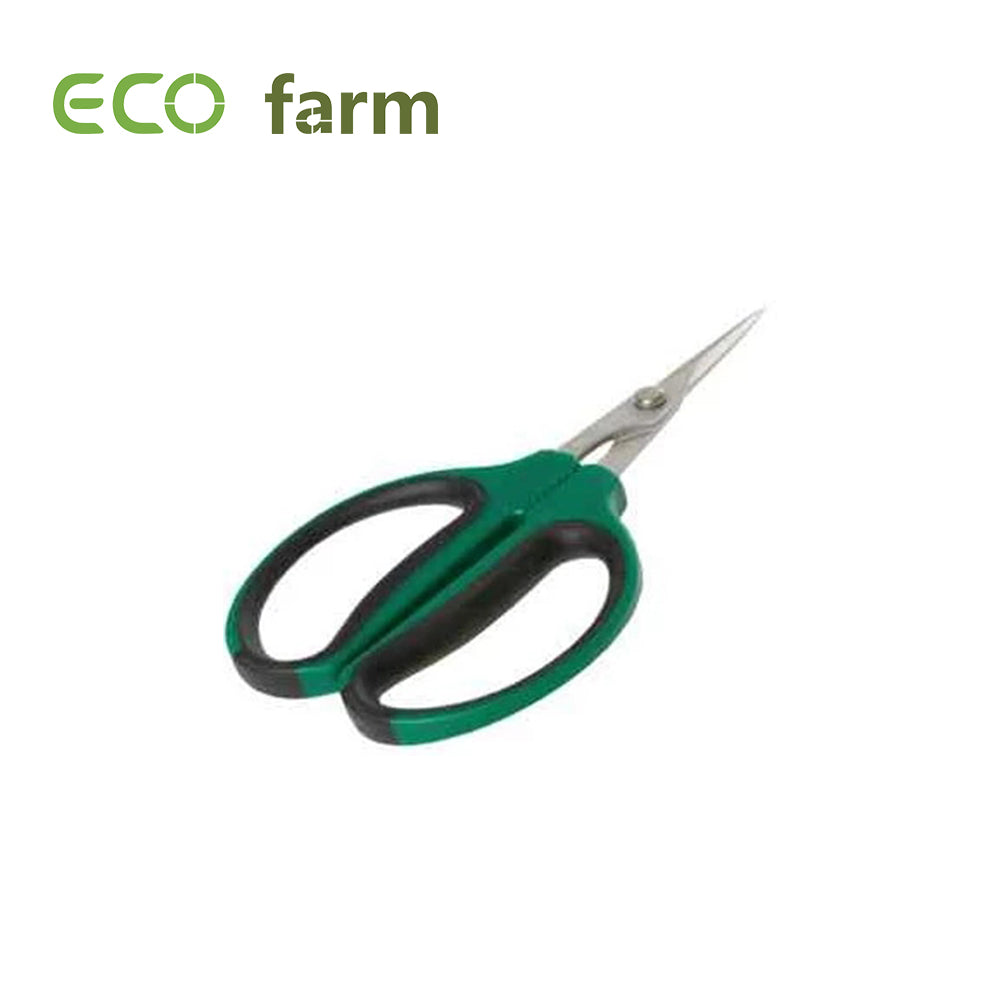 Description:
Reduce hand stress: We know that pruning for long periods of time can take its toll on your hands. These scissors were made to eliminate the day-to-day stress that comes from long-time pruning with our soft-grip handles, sharp stainless steel blades, and springless design to allow free movement.
Professional design: Not only is our pruners are durable and lightweight they are made with high-quality extra sharp stainless steel blades and an ergonomic soft-touch handle for long-term comfort.
Perfect for all types of gardening: These extra durable pruning shears are a must-have for hobby or commercial growers who care about the quality of their product and prefer to hand trim their plants. Whether your pruning stems, roots or trimming flowers we are confident that these scissors will get the job done.
A more precise cut: Whether you are pruning your standard stems and flowers with our 60mm blade or need the perfect angle to reach those hard-to-reach areas with the 40mm blade, we got you covered.
Which Technique is Better?
Realistically, most growers don't intentionally use fimming. Most people like topping because it is a slightly more reliable technique for producing bigger, healthier plants.
So, if you must choose, go with topping. You will find that topping encourages thick, bushy plants that most people aim for, rather than the thin, straggly plant that slumps over from its own weight.
Remember that these techniques both can reduce the height overall, but in most cases, will give you more buds.
 If you have any other question about gardening, welcome to visit our official website: ecofarm.ca
Our emails address is: business@ecofarm.ca
Contact:
WhatsApp: +1 206 581 5521
Leave a comment