How to Make Rosin Easily at Home
Making Rosin at home is surprisingly easy and, if you want to get stronger effects out of your medicinal plants, then it's well worth trying. Rosin is made by applying heat and pressure to medicinal plants and this can be done in a few different ways. However, you're going to need to get a few things first.

You can use regular medicinal plants for creating Rosin. This will give you Rosin that's extra high in THC. Although you'll need to place these products in a rosin extraction bag. Alternatively, you can use CBD Products such if you want high-CBD Rosin dabs. Medicinal plants is legal across the United States and doesn't contain high THC levels, so this is a good option for those in illegal medicinal plants states or those who aren't looking to get high.

When it comes to extracting your Rosin, you have a couple of options. Many people make Rosin simply using a Hair Straightener- this can easily apply heat and pressure to your medicinal plants and is surprisingly good for extraction. However, for the best Rosin extracts, you'll want to buy a Rosin Press. These are easy to use and give you exceptional results.
ECO Farm CR2047 7 Ton Rosin Press 6x12cm Dual Heat Plate New Upgrade Press Machine With Pressure Gauge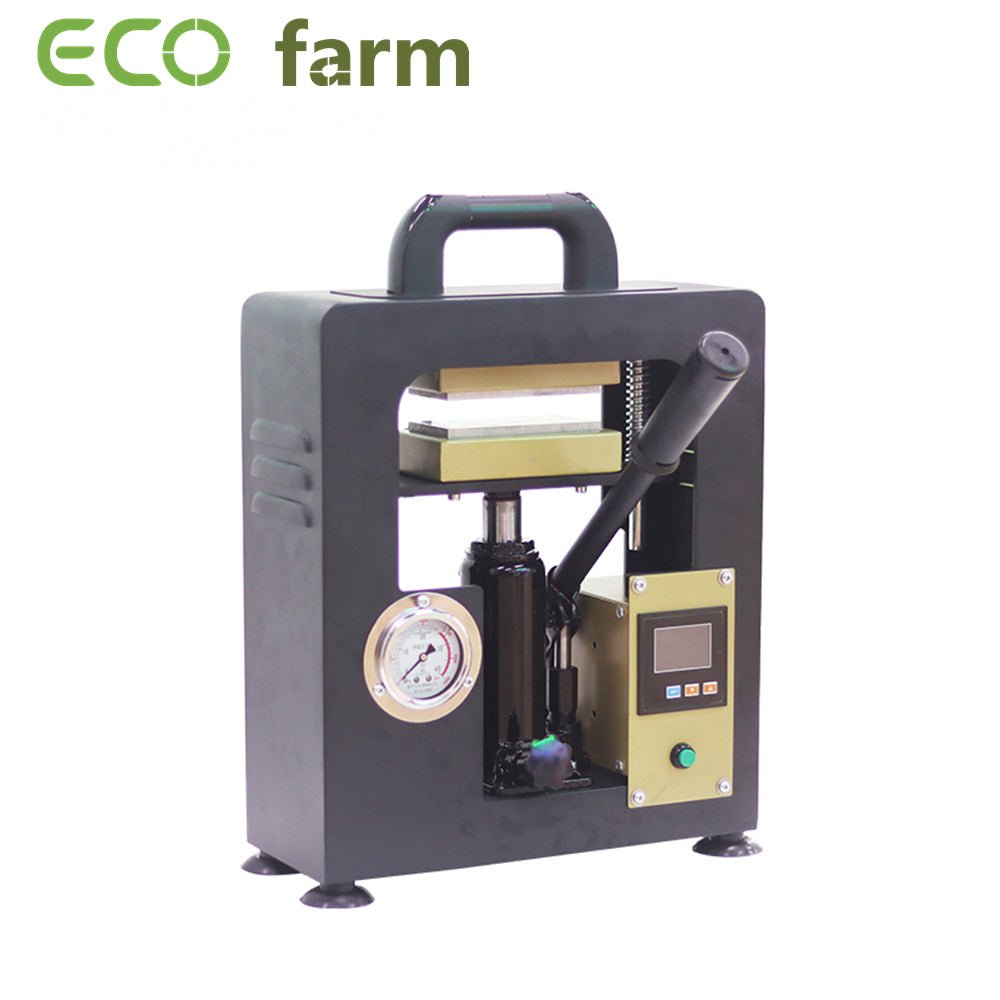 Rosin press machine is the use of temperature, pressure and a certain period of time to extract oil/squeeze rosin flowers and so on. CR2047 model is a hydraulic manual model with high pressure, high efficiency and good oil extraction.

Oversized heating plate: 6x12cm (2.3''x4.7'') inch heat plate, offer faster and more convenient to use. Faster heating speed.
Double heating: Double heating insulated solid aluminum plate, with the temperature control device and handle on the front of the rosin press, very user-friendly design, more convenient to use.
LCD display: With intelligent temperature controller, with LCD screen. The upper and lower heating plates can evenly heat the objects.
Portable: Easy to carrying and operating
ECO Farm 8 Ton Power Rosin Press Hydraulic Rosin Press Machine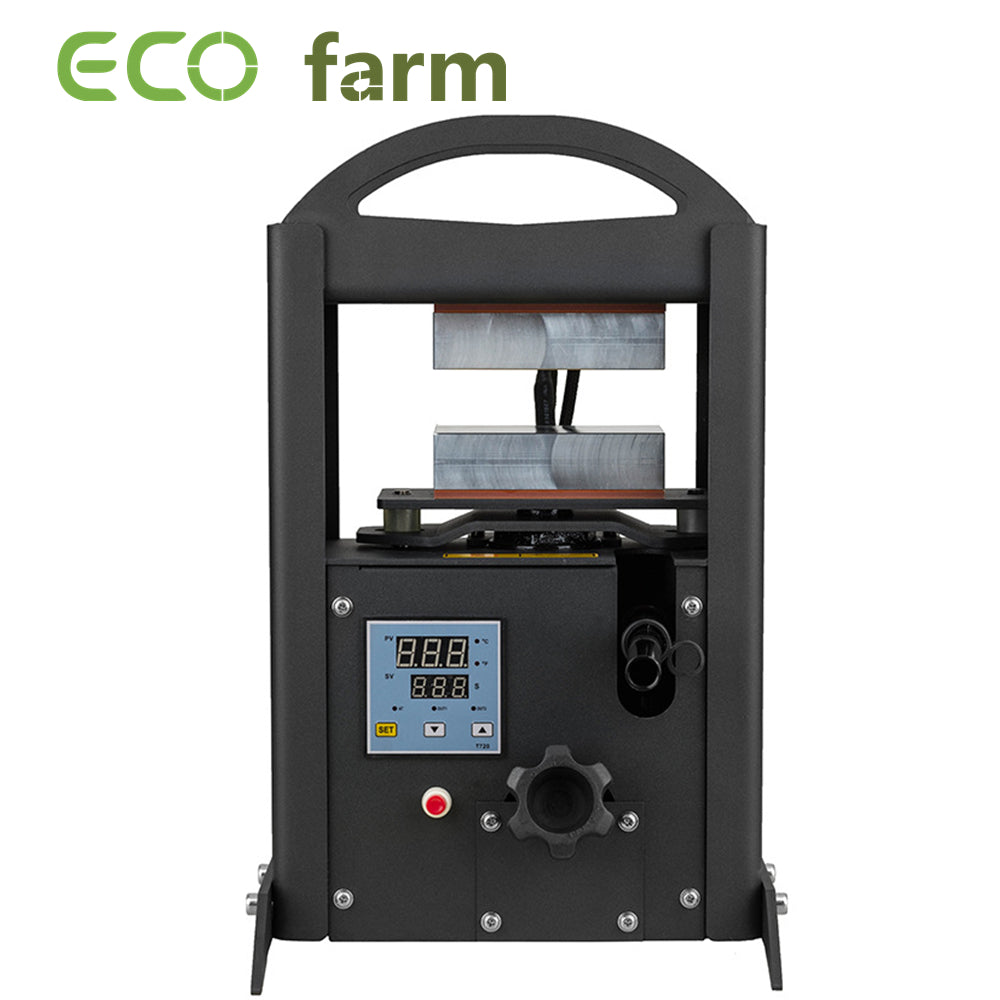 Lightweight But Powerful & Sturdy. Maximum Pressing Force Up To 8 Ton. 14000 psi Ram Hydraulic Jack Ensures Successful Pressing at Relatively Low Temperature.
5" x 2.5" Dual Heating Plates with Touchscreen Temperature Control & Press Timer. Fahrenheit and Celsius Temperature Scale Options
Easy to Operate. No Extra Equipment Required. Save Energy by Automatic Sleep/Wake Modes.
Ergonomic Handle Design Allows You to Move the Press Conveniently.
Suitable for many kinds of flated material, special for oil extraction.
Digital timer & temp controller - Preset desired time and an audible alarm will sound when time is complete.
Set the desired temperature (in Fahrenheit) and element will stop heating when preset temperature is reached.
Heating elements -Thicker heating plate with more even temp than other suppliers
Strong metal structure - Machine is heavy-duty, commercial-grade, super stable and built
ECO Farm High Pressure Rosin Press 6 * 12 CM Small Pneumatic Rosin Press Machine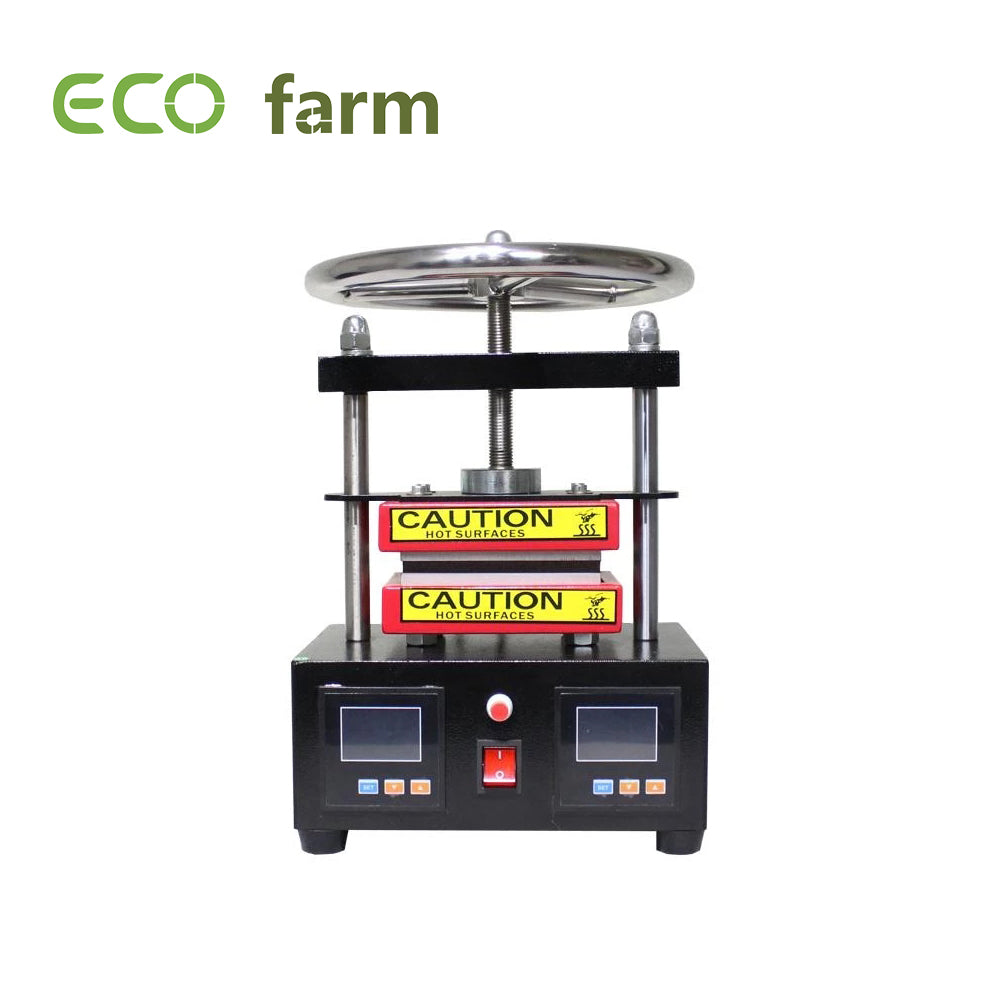 ECO Farm high pressure rosin press small pneumatic rosin press machine solid aluminum heating plate bears high pressure without bending; dual heating plates specially for rosin extraction.

Smart LCD panel, individually controlled time and temperature.

Easy operation.
If you are also looking for other grow equipments, welcome to visit our website: ecofarm.ca
Our emails address is: business@ecofarm.ca
Contact:
WhatsApp: +1 206 581 5521
Leave a comment