Best Medicinal Plants Grow Light for Beginners
Best Medicinal Plants Grow Light for Beginners
Whether you're starting with growing plants indoors or you've used grow lights before, LED grow light is something that could help you.
LEDs are rapidly becoming the most popular grow light in the industry. The benefits of LEDs are better energy efficiency, longer life-time, less heat output, and control over the spectrum. Recently they have started to become much more affordable as well.
We've compiled this article for people at home, so you'll have a basic understanding of greenhouse led grow lights for plants at home. If you're a commercial grower you might like to check out our professional resources.
In this article:
What are LEDs?

Are LEDs right for you?

What types of grow lights are out there? 

Managing plant growth with LEDs?
1: What are LEDs?
Takeaways:
1.LEDs are Light Emitting Diodes which are electrical components that emit light. They can vary in size, color, and intensity. ECO Farm grow light use samsung diode led grow lights, possessing the highest quality between all LED grow lights.
2.Solid-state lighting (SSL) is another name for LED lighting.
3.LED lighting can save growers around 50% on lighting electricity costs.
4.LED Grow Light fixtures do not generate as much heat as HID fixtures.
5.Special spectrum LEDs can stimulate better plant health and growth
6.Grow lights with the right spectrum enable growers to manage plant morphology, flowering, and influence flavor, and color.
Then I'd like to recommend several high quality LED grow lights:
Product Features:
1. Best Samsung LM301B/ LM301H LED Chip offer high yielding
2. IP65 waterproof silicone coating.
3. Samsung Normal Spectrum: Full Spectrum, 660nm+730nm, 660nm+730nm+385nm.
4. The timer can set up the automatic on/off time to manage the plant growing cycle.
5. Non-welded DC connection mode, easy to repair and replace.
6. Applicable to diversify greenhouse vegetables, flowers and plants for cultivation lighting.
Sale Price:$142.86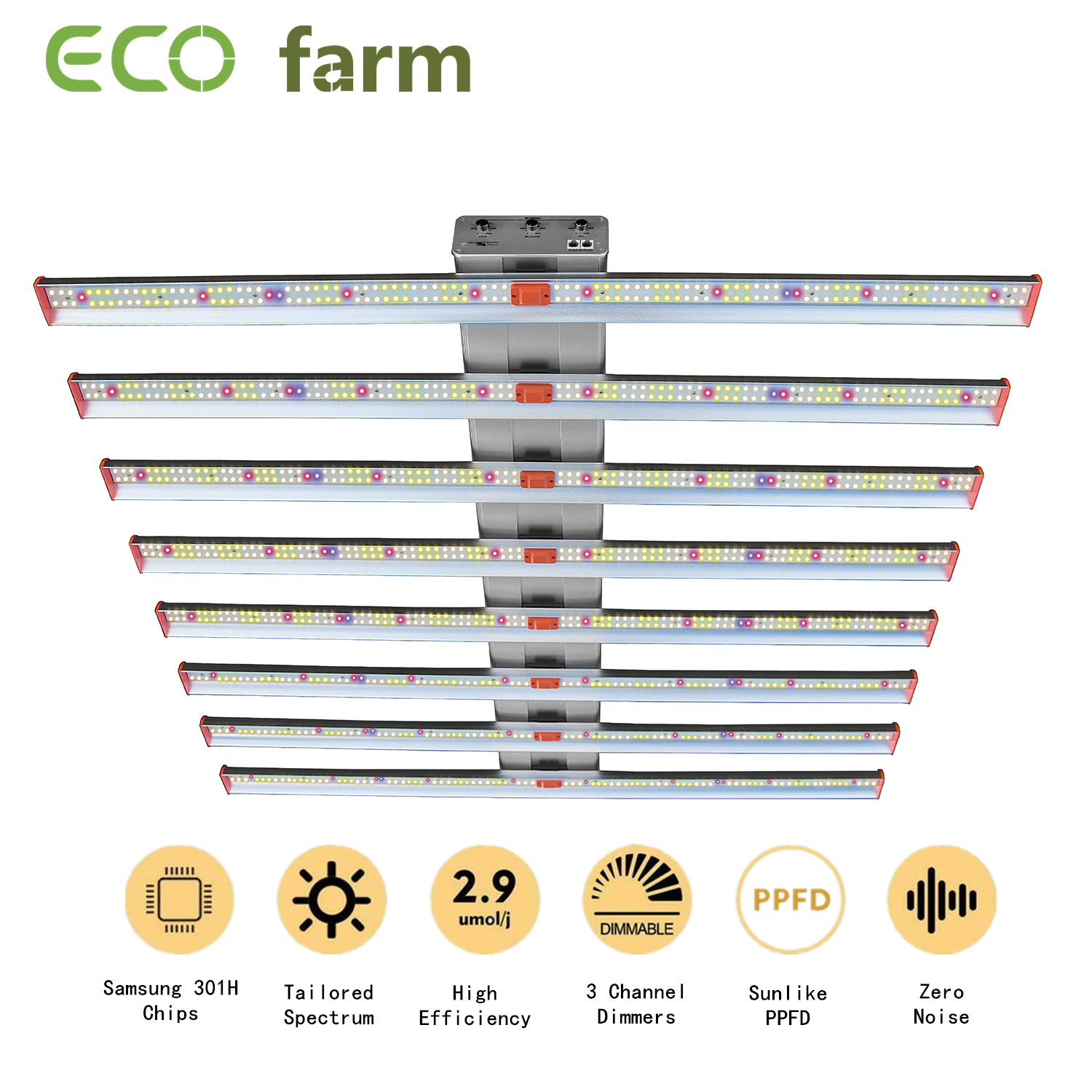 Product Features:
Save 100%-200% on lighting compared to other brands;
Industry top efficacy and light output - 2.9 μmol/j ;
Reduce HVAC and electricity costs by 50-60%;
Make you get 30% Higher Yield compare the traditional lamps, Increases revenue with better quality flower,s and higher yield(maximize crop yield by growing vertical).
Using high efficient and more reliable Samsung LM301H & Osram Chip horticultural LEDs.
3 Channel Dimmers, VEG switch, Bloom switch, UV switch separately controlled, Freely adjust the lamps according to different growing stages; VEG dimmer to control white light 5000K, one Bloom dimmer to control white light +red light ( 3000K+660nm), and UV dimmer to control UV 395nm.

 

Plug & Play design, horticultural can be easier! 
Application: All those products are widely used in grow tents, house gardens, pot culture, hydroponics, greenhouse cultivation, etc.
Tailored spectrum can meet all your various application needs, easy for full growth cycle.
Perfect heat management, cool to touch.
Sale Price: $357.14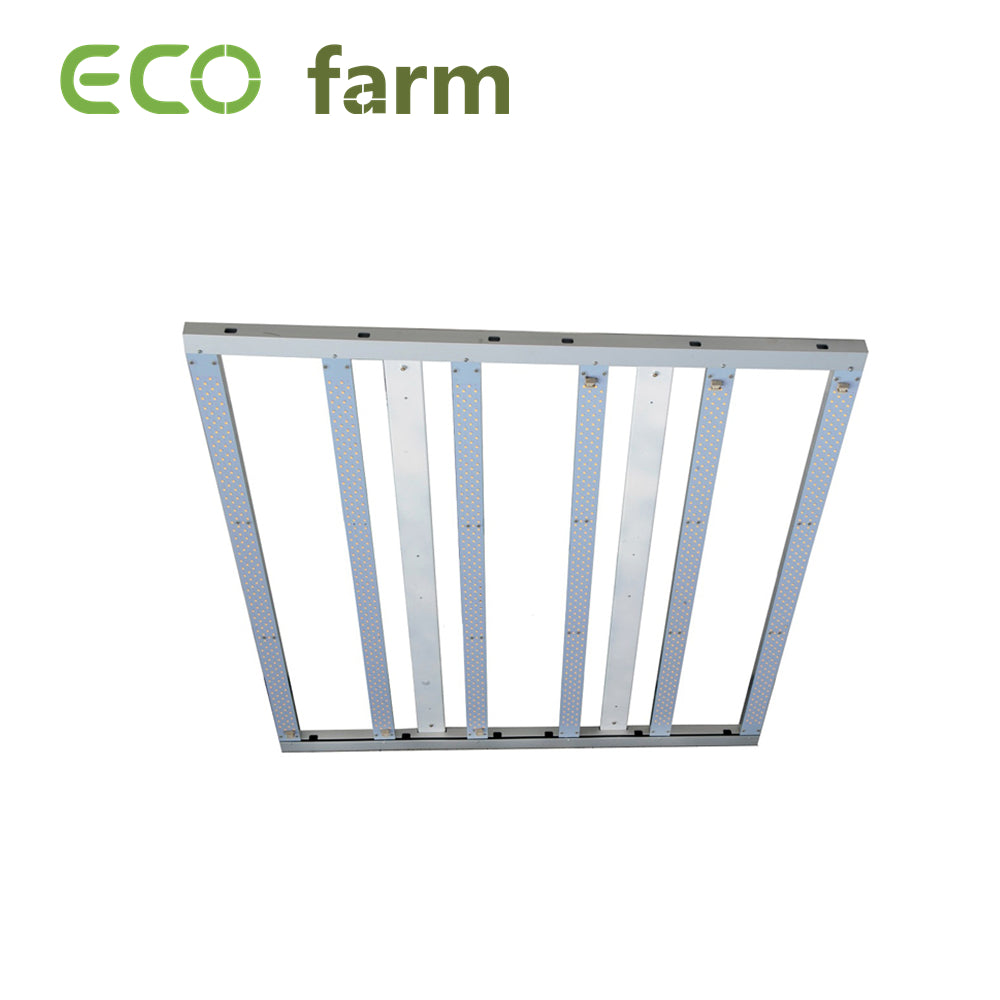 Product Features:
High-efficiency white light quantum Boards.
Full Spectrum: White Light and 660nm for better results
Reliable passive cooled design
Powerful light penetration
Perfect performance for veg, bloom and fruiting
Famous Brand Meanwell driver
Sale Price: $571.43
2: Are LEDs right for you?
Takeaways
1. LED grow light gives you possibilities to improve crop growth all year round
2. You can grow microgreens, leafy greens, herbs, berries and many other plants all-year-round with the right grow light
3. Fruiting vegetables need a lot more lights as they are light-loving crops
4. Choosing the right power and spectrum is important
5. There are flexible spectrum lights and there are also all-purpose grow lights. Choose what will work best for you

LED grow lights offer many more possibilities with regards to the spectral mix of the fixture to improve crop growth and grow all year round. Other lighting technologies like high-pressure sodium, metal halide, and fluorescent have a fixed spectrum. LEDs themselves also have a fixed spectrum, but they can be tailor-made and with light scripts from ECO Farm  you can make a unique light spectrum.
Generally, it is recommended to use grow lights indoors in a dry environment. If you have some windowsill where you can put grow lights or a shelf with grow lights that would work well. A garden greenhouse would work great as well especially if you're growing light-loving crops such as tomatoes. Typically in the garden greenhouse, you'll need a high intensity to grow light. A grow tent is also a great environment to grow without any natural daylight.
3. What types of grow lights are out there? Can you grow with 600W lights and USB grow lights?
There are a lot of different grow lights out in the market. So here are some notes to help you.

Takeaways
1.The type of grow light you'll need depends on what you are growing and your goal.
2.You can grow herbs, microgreens, leafy vegetables, berries, and more with the ECO Farm range.
3.Fruiting vegetables grow up well under grow lights but need high-intensity light for flowering and fruiting
4.USB powered grow lights often emit too little light to support plant growth
5.High power 600W grow lights are an option for grow-tent users and tech enthusiasts.
6.Use grow lights with plant-spectrums that are focused on giving you good plant growth and health
4: Managing Plant Growth with LEDs
Takeaways
1.Growing greens and herbs with LED lights can be beneficial for both energy saving and plant production and plant health.
2.With LED grow lights, you can save a tremendous amount of energy, they're another tool for you to manage plant growth, and they enable you to get more consistent growth.
3.You can manage plant morphology (short and bushy vs tall and skinny) with growth lights, and you can also influence nutrition and taste
Growing greens and herbs with LED lighting
Some factors to consider when growing greens and herbs with LED lighting:
Light quality can give an increase in flavor, antioxidant levels, darker leaf color, and plant morphology manipulation. It can also help to prolong the freshness during shelf-life (e.g. after cutting the greens).

Plant morphology: light influences the size of the leaves, the height of the plant, the compactness of plants, and the root mass.

Temperature: LED lights will reduce the ambient temperature compared to HID lights and it allows for less evapotranspiration and water consumption. 

Nutrient mix: concentration levels remain similar to those when using traditional lighting. If you're increasing your light intensity to boost photosynthesis the plants may need a bit more nutrients as well.  
These are my ideals of  the best led grow light for beginner, if you have any question or interested in the greenhouse led grow lights, welcome to visit our website: https://www.ecofarm.ca/
Our emails address is: business@ecofarm.ca
Contact:
WhatsApp: +1 206 581 5521
Leave a comment