PPFD intensity affects the photosynthesis of plants. In a certain range (below the light saturation point), the higher PPFD, the higher the photosynthetic rate and the higher the plant yield.
Light compensation point:
 refers to the light intensity of a plant under a certain light intensity, leaf photosynthetic rate and 
respiration rate are equal, net photosynthetic rate is zero (organic matter formation and consumption are equal), light intensity 
is called light compensation point.
Light saturation point:
 when the light intensity of plants reaches a certain value, and then increases the light intensity, the 
photosynthetic rate does not increase, which is the phenomenon of light saturation.
PPFD value plays a very important role in plant growth.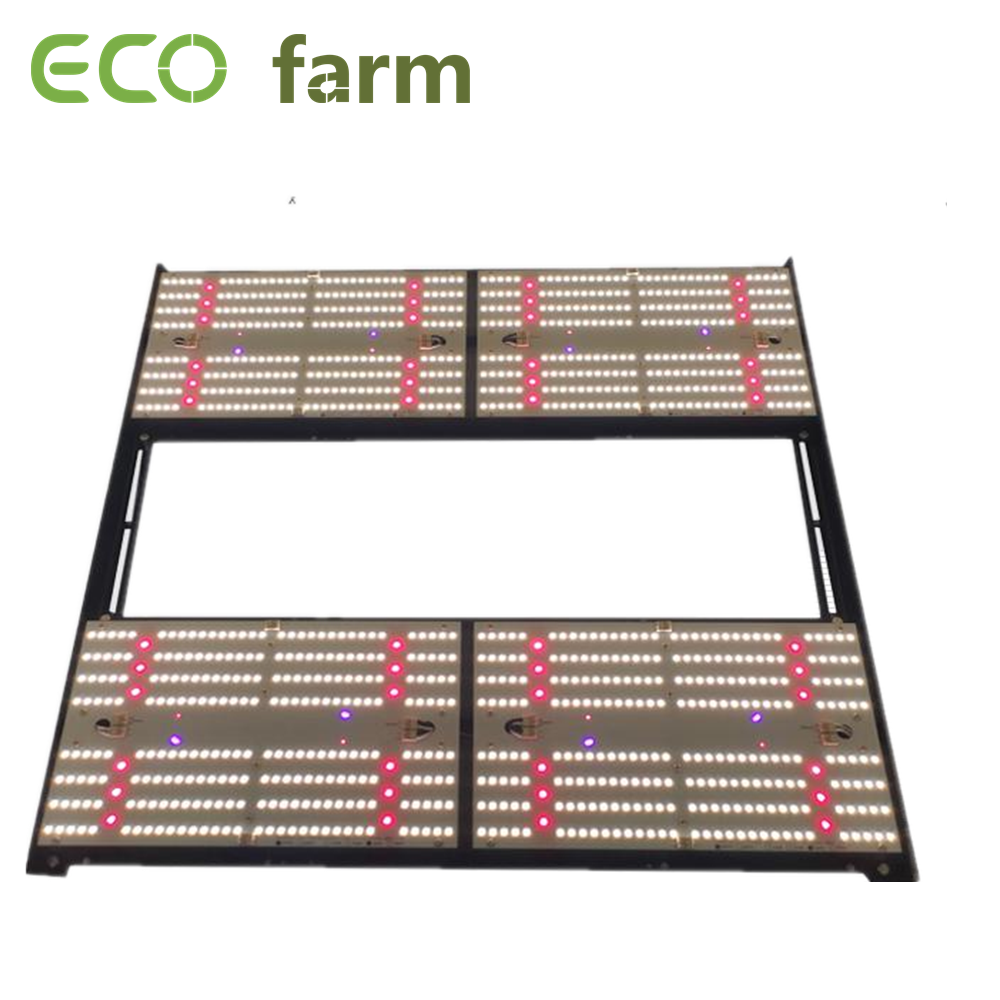 Reliable passive-cooled design (no cooling fans required)
Dimmable high-efficiency Meanwell driver.
High-quality original diodes from famous brands like Samsung,LG.
Prolonged and thickened heatsink( Length: 630mm , Thickness:27mm )
Adjustable distance between heatsinks effectively allows growers to cover the gradual growing plants.
Full-spectrum 3500K mixing the most vital extra wavelength 660nm 730nm 385nm for both veg and flower.
Adding high-quality driver box on it makes it safer for growers to use the quantum board.
ECO Farm 200W/480W/600W LED Quantum Board With Samsung 301B Chips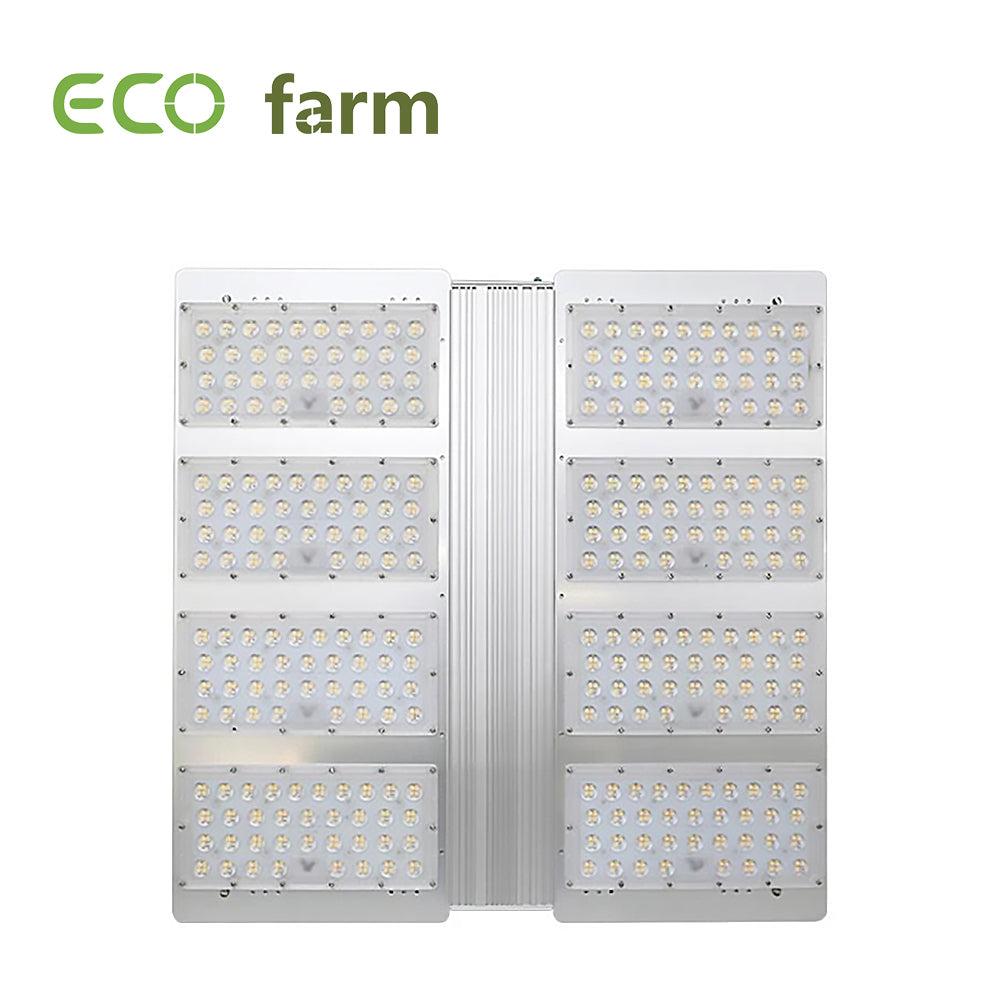 Description:
1. Use Samsung LM301B SK high bin LEDs, ultra high PPFD, replace HPS 600W and 1000W perfectly

2. Meanwell driver best power supply quality control

3. Full spectrum added 660nm, good for growth stage and flower stage, high yield

4. No fan no noise design, passive heat dissipation, plants stay cool

5. No dimming, Knob dimming(0-10V), Knob dimming(0-10V)&RJ14 are optional

6. ETL & cETL certificated (ETL number:5013683), 2 years warranty
If you are also want to buy other grow equipments, welcome to visit our website: ecofarm.ca
Our emails address is: business@ecofarm.ca
Contact:
WhatsApp: +1 206 581 5521