Are 315 CMH Grow Lights Worth It?
Grow lights have evolved from heavy magnetic, in-efficient ballasts and bulky reflectors to ultra-efficient dimmable and spectrum tunable Light Emitting Diodes (LED) and Ceramic Metal Halide (CMH) all-in-one fixtures. The modern hobby and commercial cultivator now have the power to dial in spectrums specific to the plant strain they are growing. LED grow lights offer the tunability to go from a vegetative blue spectrum to a flowering red spectrum with a turn of a knob. CMH's closely mimic the sun, provide the highest gram per watt, and even provide the coveted good UV wavelengths that fend off mold and mildew as well stimulate plant vigor and greater resin and terpene production. Choosing which technology is right for you depends on the size of your grow, how long you will be growing in the space, and your allocated budget.
CMH grow lights last to 20,000 hours. If you are planning for obsolescence and want the greatest yield ROI within 1-2-year time frame, choose CMH. And even if you keep your grow space past 5 years, don't worry, CMH's provide a greater gram per watt due to their higher PPF and canopy penetration.
Let's talk about the size of your grow. If you have a larger and taller space, using CMH technology is a better choice. Increased ceiling height allows for better heat management, better air-flow capability and more even light coverage for fuller and taller flower strains. CMH fixtures put off more heat than LED's, but less heat than their HPS counterparts. This heat can be utilized to achieve the ideal temperature for your growing methodology, for example, if you are using CO2 injection.
Finally, everyone's favorite factor to consider, BUDGET! The initial cost of an LED is 2 to 4 times the cost of a comparable CMH fixture. LED fixtures, especially the ones that include the UV spectrum, are very expensive in terms of up-front cost. When it comes to power consumption and the power bill, LED's only save the grower about 15% on the power bill compared to CMH fixtures. However, the LED grower will use less power for cooling, but that savings depends on other factors in the grow space. The additional cost a CMH grower will realize is replacing bulbs. You will be buying replacement CMH bulbs after 12-18 months of use. In addition, it is recommended that you change between the 4100K CMH bulbs in the vegetative phase to the 3100K CMH bulbs for flowering. Therefore, you will incur the cost of more bulbs utilizing CMH technology, but you will optimize your light cycles and extend the timeframe to replace bulbs.
In conclusion, each technology, CMH and LED, are viable to successful grows however they speak to different methodologies and business initiatives.
Choose CMH if:
You need to maximize ROI in within 1-2 years
You need greater canopy penetration for the strains you are growing
Need the beneficial UV spectrum for maximum terpene resin production
Need to maximize your gram per watt and flower quality
Here are three best CMH grow lights:
ECO Farm Single Ended 500W CMH Grow Light Kit Powerful Supplemental Lighting Fixture For Indoor Plants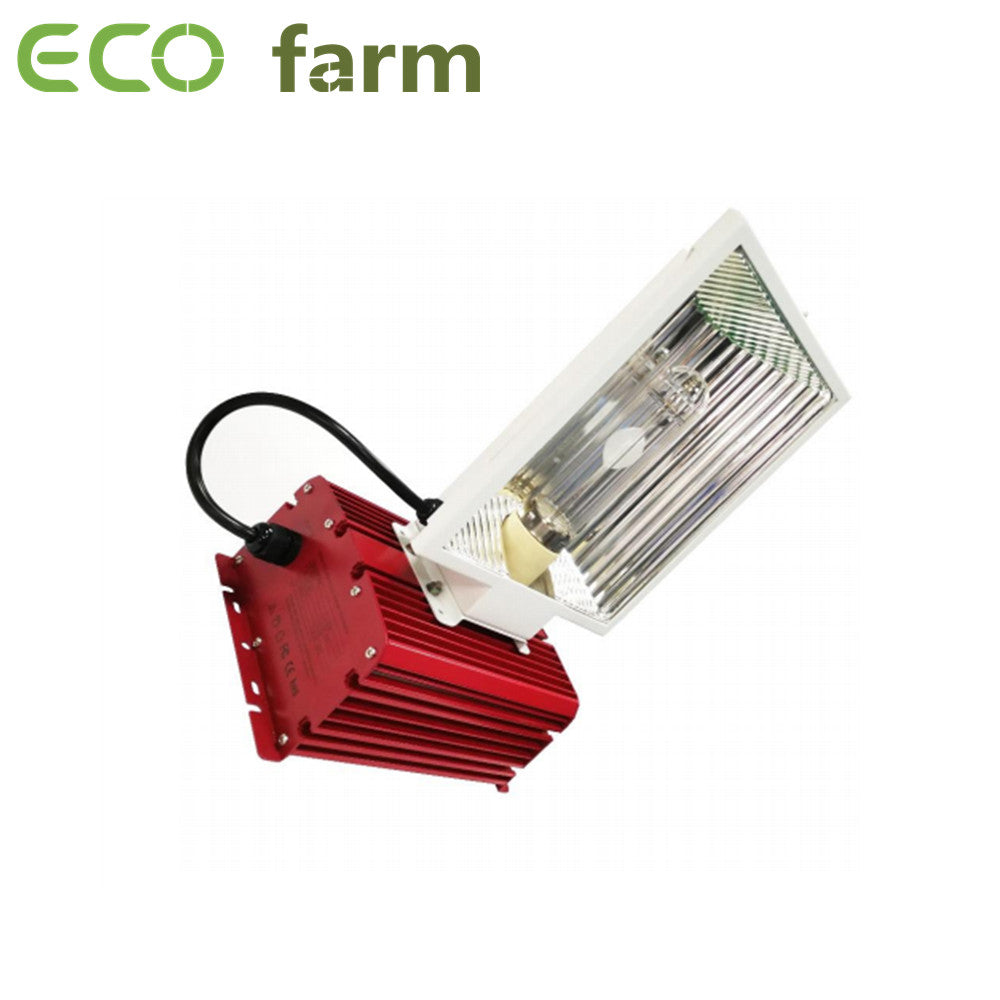 ECO Farm 500W single-ended light achieves the best light output by combining a 99% reflectivity glass optical silver-plated reflector.
Ballast 260/315/420/500w optional; Excellent lighting performance.
ECO Farm CMH 500W light is a powerful greenhouse supplemental lighting fixture compared to CMH 315W with its advantages on stronger light penetration and even light distribution.
Controllable output using the output knob, you can select the output power and adjust the light according to the changing environment or growth stage. The RJ port allows you to connect an external controller to control multiple lamps.
Comes with 3 years warranty of ballast, and 1 year warranty of bulb; Bulb is a consumable item; In order to get the best performance, the bulb should be replaced once a year.
ECO Farm Digital 630W Single Ended CMH Grow Light Kit Dimmable Light For Greenhouse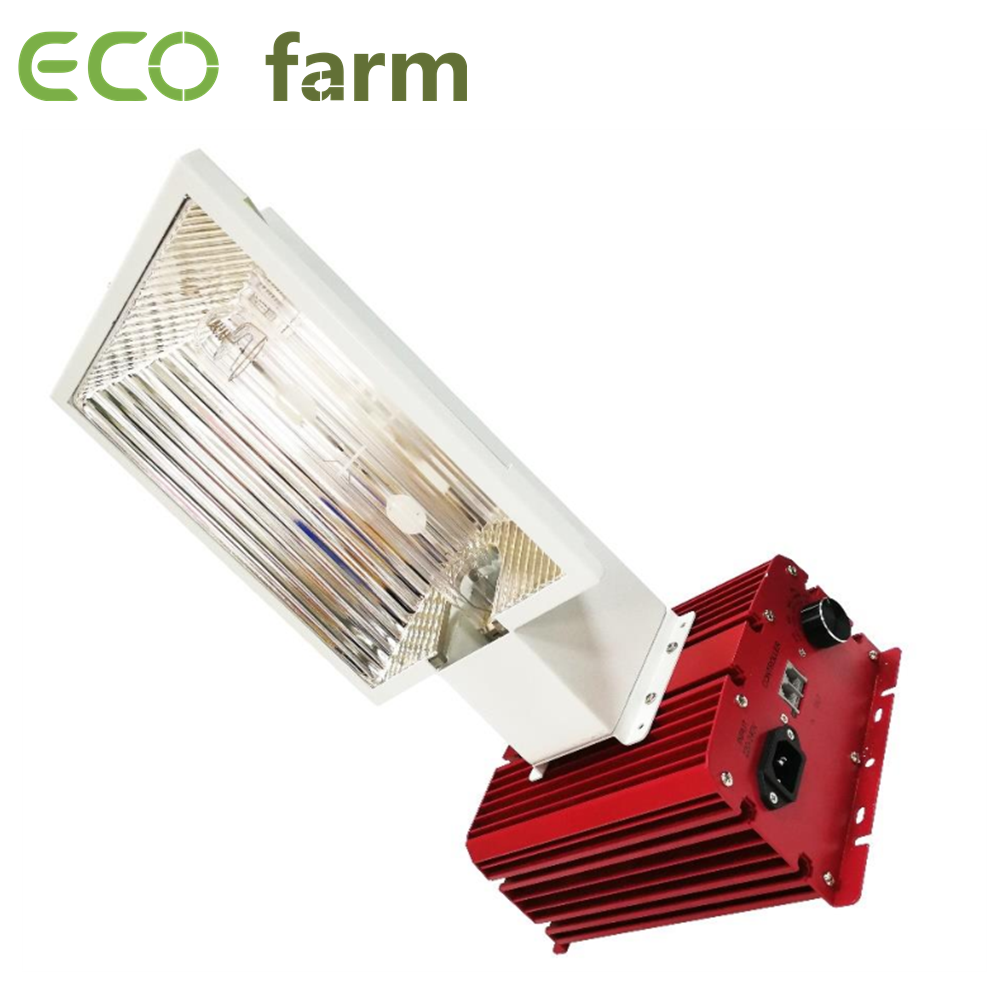 ECO Farm single-ended 630W ceramic metal halide fixture brings you the best of high-intensity lighting and efficiency in one! This horizontally mounted CMH provides much higher amounts of plant-loving UV and spectrum, helping to make your next grow the best it can be!
These fixtures are great for all stages of the grow cycle.
The increased far red spectrums of the CMH 630 makes it a great light for flowering and supplemental greenhouse lighting. Running at 630 watts, ceramic metal halides provide an ample amount of light with a much lower heat footprint VS. traditional grow room fixtures! Grow like a pro.
These grow light kits are great for commercial-sized operations all the way down to your starter garden at home.
Dimmable light: 315W, 500W, 630W
RJ ports allow you to connect an external controller for controlling multiple light fixtures.
ECO Farm Dimmable CMH 1000W DE Greenhouse Grow Light Fixture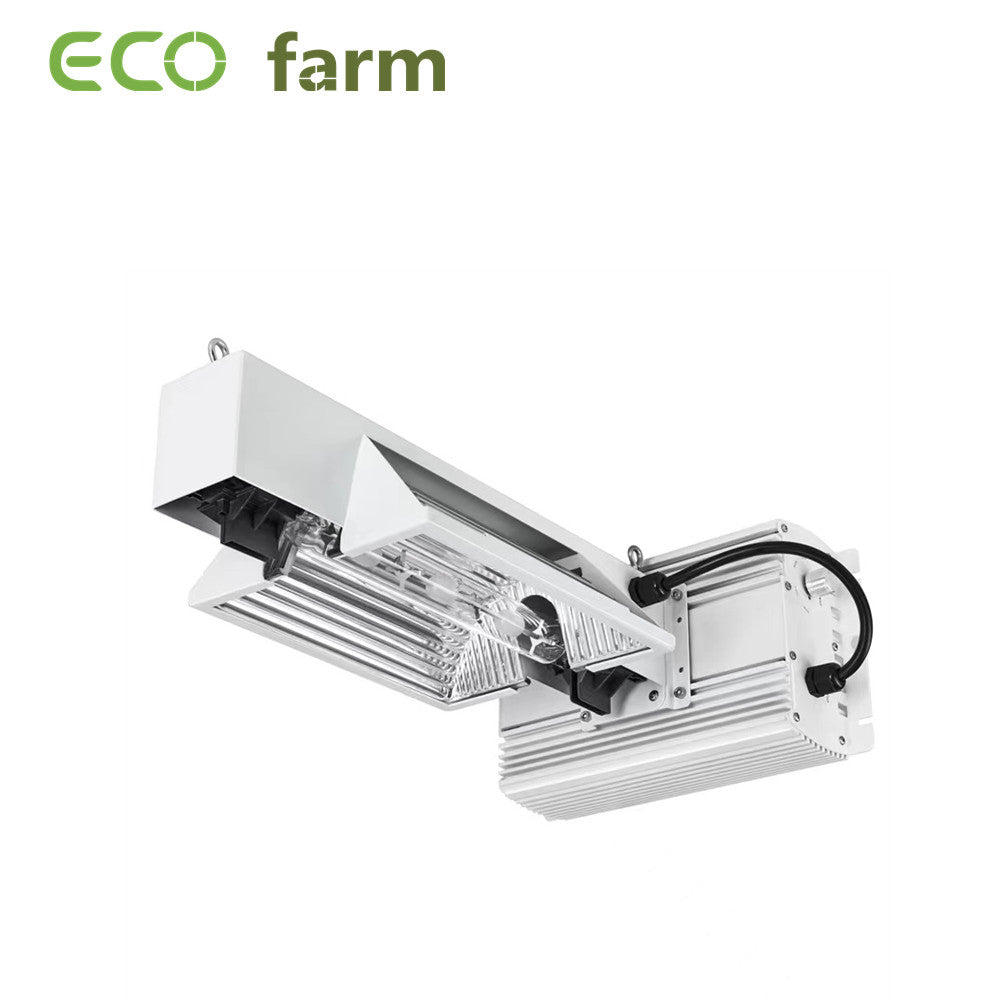 【Electrical】Lamp watts: 1000W, input volts: 240V

【Dimmable】4 speed dimmable: 600W/750W/900W/1080W

【 High-quality materials】 Glass optical silver-plated reflector, with reflectivity up to 99%, wide reflective surface, adjustable three-layer reflective aluminum sheet, which allows you to control the refraction range of light freely and provide enough light for your plants rhythmically.
【 High-end digital ballast】 The electronic ballast is adopted, which has the characteristics of low energy consumption, high power, high lighting, good energy-saving effect, effective current and voltage control, automatic detection system, etc. it can not only save power, but also improve plant growth speed, more conducive to prolong life, and the bulb can be flexible and fast to achieve full brightness.
【Equipped】 2 hanging rope, 1 AC power cord 6ft. 

【Warranty period】3 years for ballast, 1 year for bulb
If you are also interested in other grow equipments, welcome to visit our website: ecofarm.ca
Our emails address is: business@ecofarm.ca
Contact:
WhatsApp: +1 206 581 5521
Leave a comment