Advantages of Rosin Pressing Oil Extractions
Compared to traditional butane hash oils and other medicinal plants concentrate products, pressing live rosin offers a number of attractive benefits that will entice connoisseurs to give live rosin a proper test drive:
Rosin has zero solvents
For medicinal patients who want a pure medicinal plants extract, the choice is obvious. Medicinal plants extraction methods such as RSO, BHO and CO2, have a lengthy purging process. Where solvents must be removed from the final product, otherwise, they will leave potentially harmful residuals. The U.S. Pharmacopeial Convention has set guidelines for what is considered safe solvent limits. 


It's safe to press rosin
It's completely safe to extract concentrates with a rosin press.

Other extraction methods such as BHO using butane are dangerous to both your health and our environment.

Solvents such as pure isopropyl alcohol and butane are highly flammable, so extreme cautions need to be taken when using BHO, RSO or any other solvent-based medicinal plants extraction process. These methods of extracting medicinal plants concentrates are best done in a laboratory, not at home.

We've heard of too many horror stories with people attempting solvent-based extractions at home. There've been reports of serious accidents, fire, burns, hospitalisation, damaged property and even death! All these risks are eliminated when using a rosin press.
Pressing rosin is quick and easy
Other extraction methods such as BHO have a lengthy 120-hour purge time required to safely remove the solvents. However, a rosin press machine is by far the quickest and easiest method for extracting concentrates. You just load your flower/bud or hash into a micron bag in-between greaseproof paper in the press, slowly apply some pressure and collect the rosin. Then you're ready to start vaping, dabbing or eating medicinal plants concentrates in no time. It really is that simple.

Pressing rosin is cheap
Other than the initial cost of the press, some greaseproof paper and bags you're good to go. Whereby with butane or CO2 you need air and pressure-tight rigs to blast wash the flowers with the chosen solvent. You then need a vacuum oven to safely purge the solvent from the solvent/oil solution produced by the wash. This is costly in both time and money spent on equipment needed. Not to mention the ever-present health risks and fire hazards that come with using solvents already mentioned above. As we know: failure to fully remove the solvents will result in a harsh and potentially dangerous contaminated concentrate. Pressing rosin requires none of this. One of the main benefits of pressing rosin is that it's cheap to get started in comparison to these other extraction methods.
Rosin has a high THC content
Rosin is the purest medicinal plants concentrate as no solvents are used when making it. Rosin also has the highest cannabinoid and terpene content. With cannabinoid concentration as high as 70% to 80% all depending on the quality of the starting product with the terpenes contributing mostly to the taste and smell of the rosin but also affecting the high when mixed with the other cannabinoids and the whole entourage effect comes into play.
Here are three best rosin press, let's have a look!
ECO Farm Handheld Rosin Press Portable Extraction Machine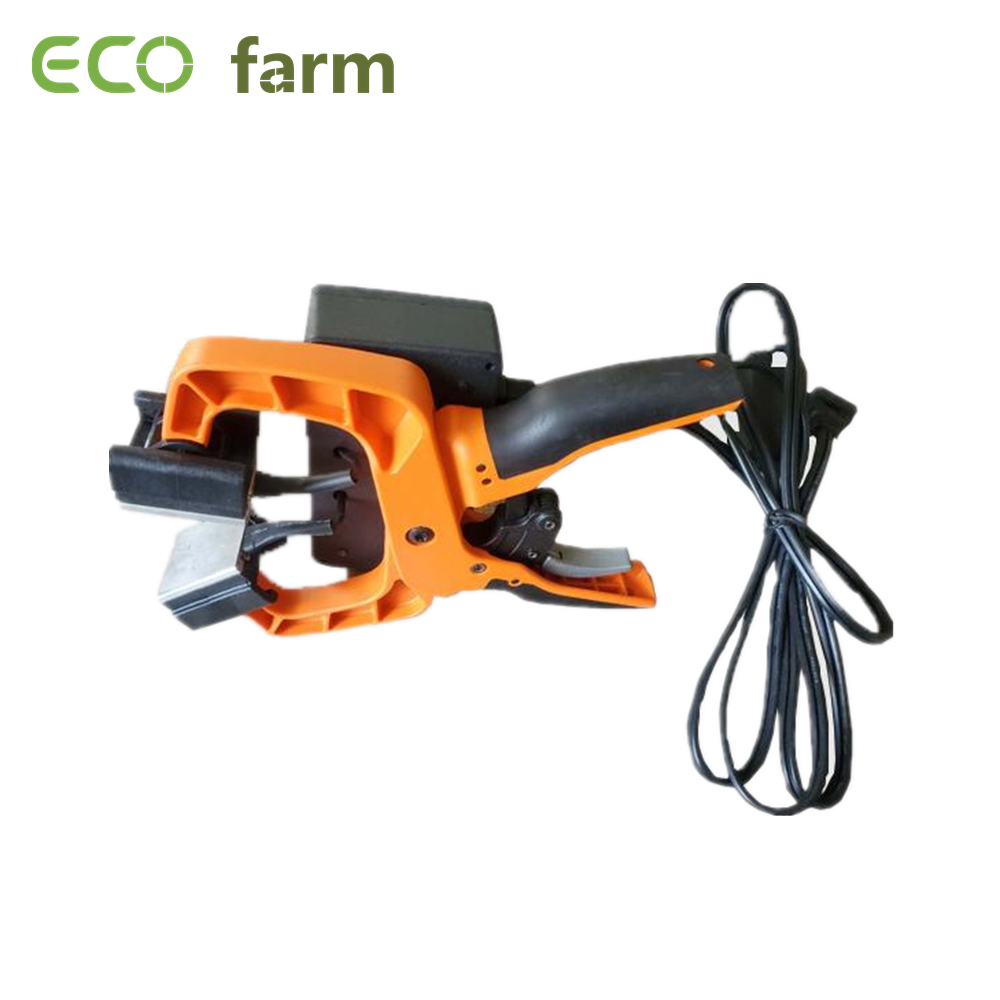 ECO Farm provides industrial-strength without blowing the budget. The size is kept compact, making it more suitable than tabletop units for rosin production at home or on the go. The unique sloped design prevents burning terpenes and directs the flow of the rosin for a quicker collection process. While the gradual heating process guarantees maximum achievable yields without a 2nd or 3rd press needed.

Many rosin presses have large plates that increase the total surface area and then require extreme pressures for success. Generally, only a fraction of the surface area is used, resulting in the rosin being trapped between the hot plates after leaving the starting material.

The size of our plates requires significantly less pressure making it easy to be done by hand while guaranteeing that 80% or more of the surface area is used in each press. This causes the rosin and wide variety of terpenes to exit the plates to a cool, safe zone immediately. In combination with our unique sloped design and heating process, this makes temperature control unnecessary.

Once pressure is locked in, and the unit is powered on, the plates will heat from room temperature to 250 degrees. Each terpene melts at a different temperature and will be pushed out one at a time outside the plates, this allows for the highest-quality rosin and maximum yield with only one press!
ECO Farm High Pressure Rosin Press 6 * 12 CM Small Pneumatic Rosin Press Machine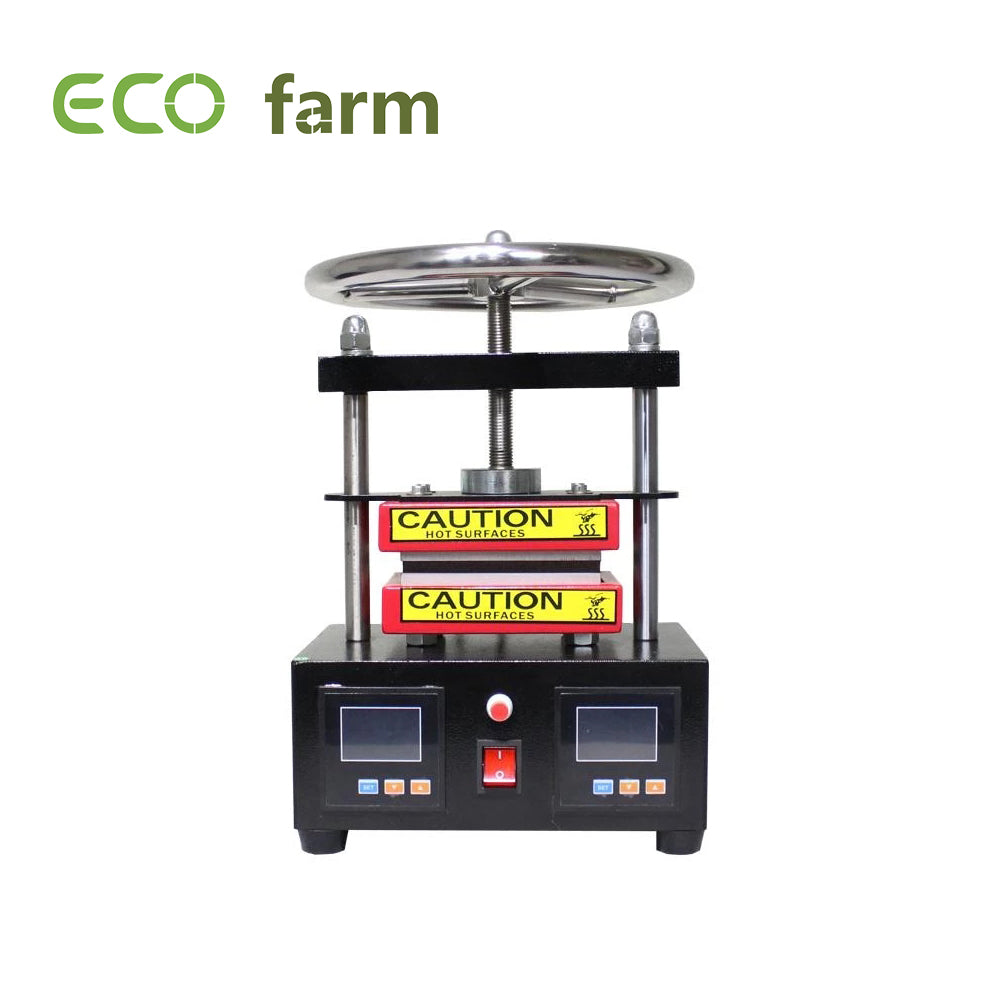 ECO Farm high pressure rosin press small pneumatic rosin press machine solid aluminum heating plate bears high pressure without bending; dual heating plates specially for rosin extraction.

Smart LCD panel, individually controlled time and temperature.

Easy operation.
ECO Farm Rosin Press Manual Dual Heat 5*6cm High Pressure Rosin Press Machine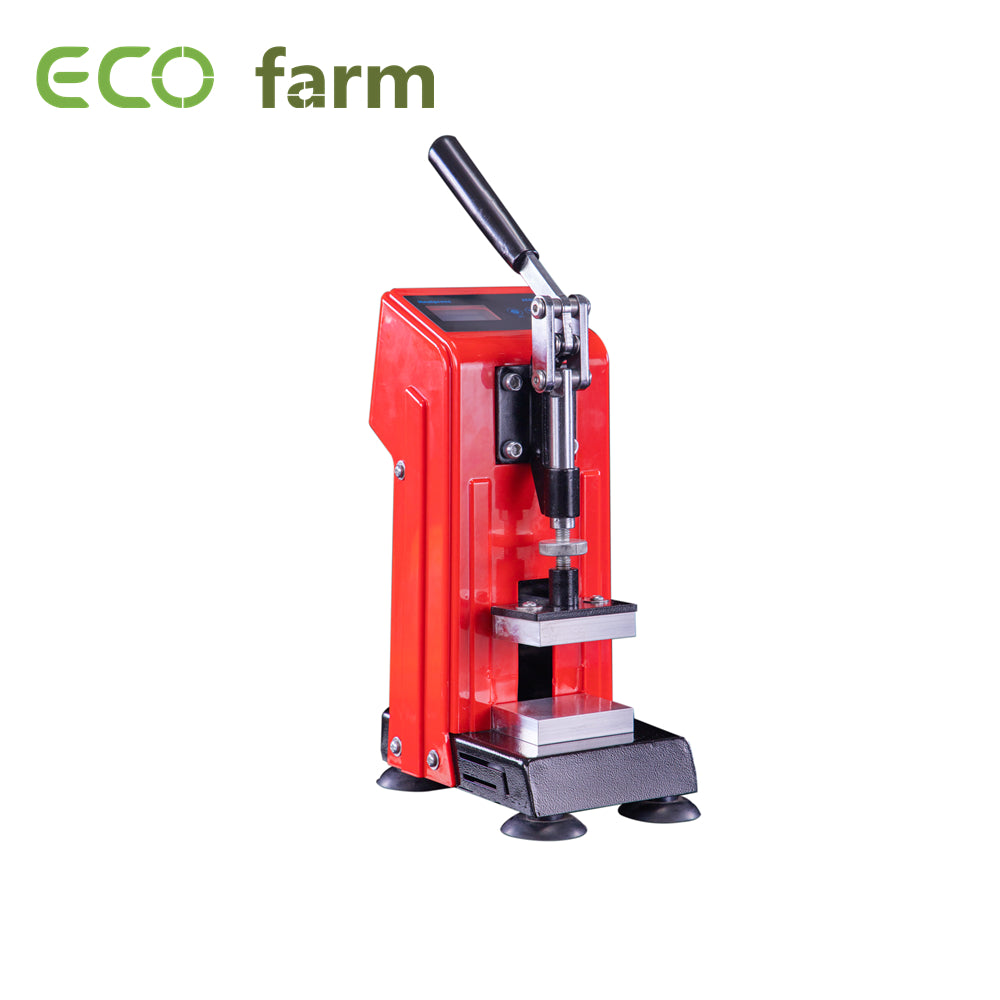 Small manual rosin pressing is suitable for home use
Double-sided heating, each heating plate has a separate time temperature control
Fahrenheit or Celsius can be switched, even pressure
Lightweight and compact, easy to carry and safe delivery, save freight
ECO Farm rosin press can provide double sides heating high pressure and timing.
If you are also interested in other grow equipments, welcome to visit our website: ecofarm.ca
Our emails address is: business@ecofarm.ca
Contact:
WhatsApp: +1 206 581 5521
Leave a comment