3 Highest Yielding Led Grow Light 2021 Update
Grow lights are the best companion for both gardeners and farmers as they allow you to start planting at any time as wanted.

The only requirement is you must choose the right type for your plants' needs.

One of the biggest reasons LED grow lights have become the choice for serious growers is the spectrum of light they produce. Full spectrum LED grow lights can make a huge difference in helping your plants grow to their full potential and yields. Red & blue spectrums are crucial, but infrared and ultraviolet spectrums are helpful and even essential depending on what stage of growth your plants are in since different wave lengths are needed to be taken into consideration to ensure maximum growth.

You'll also want to consider how big of a footprint you need your LED grow light to cover. Every LED grow light will have an amount of space it can cover effectively, so it's important to measure your grow space and the potential area your plants will cover as they grow very carefully.

Yet another thing to take into consideration when choosing the best LED grow light for you is durability and efficiency since it isn't unusual for an LED grow light to run for 12-18 hours a day. When researching LED lights be sure to note the total output. The more light an LED light actually gives off, the bigger yields you should get, so choose the most powerful LED grow lights (within reason) for your grow space.

So I will recommend some high yielding LED grow lights for you.
ECO Farm 710W Pro LED Grow Light Bars With Samsung 301B/301H Chips Separately UV+IR Control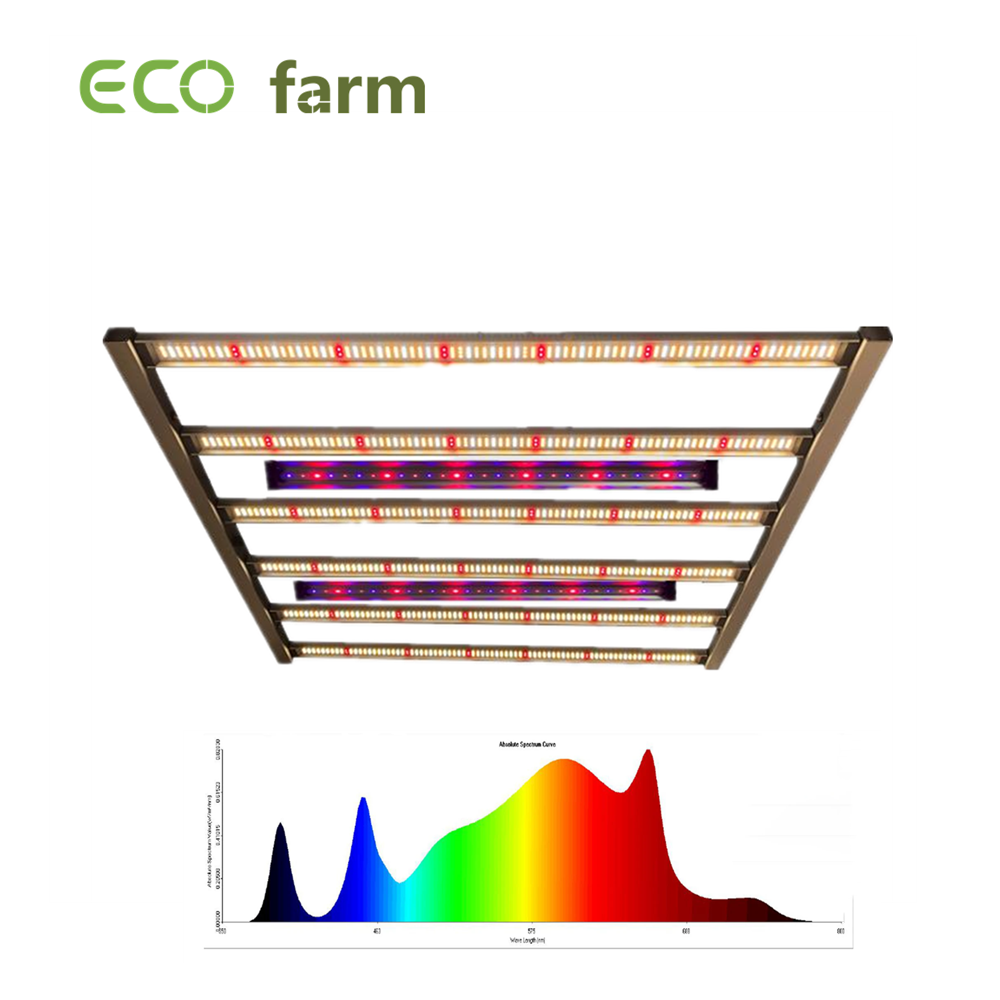 Description:
1. Samsung LM301B&LM301H 6500K+3500K with OSRAM white+660nm led source, the lighting is most suitable to the indoor or greenhouse planting growth.
2. Top grade driver-Inventronics driver be certificated by authority, providing the stable and long time protection to the lights.
3. Slim frame and light weight designed, flexible and simple to use, plug and play.
4. Good heatsink by multi-tier finned aluminum, during strict temperature test, no harmful no noisy, longer life span.
5. Inside hook design, fast installation and a plug and play, 100% safety for hanging.
6. Whole light is designed with IP65 waterproof, aoviding all usage risk.
ECO Farm 100W/240W/330W Quantum Board With Samsung 301B/Samsung 281B Chips Multi-Channel Dimming LED Grow Light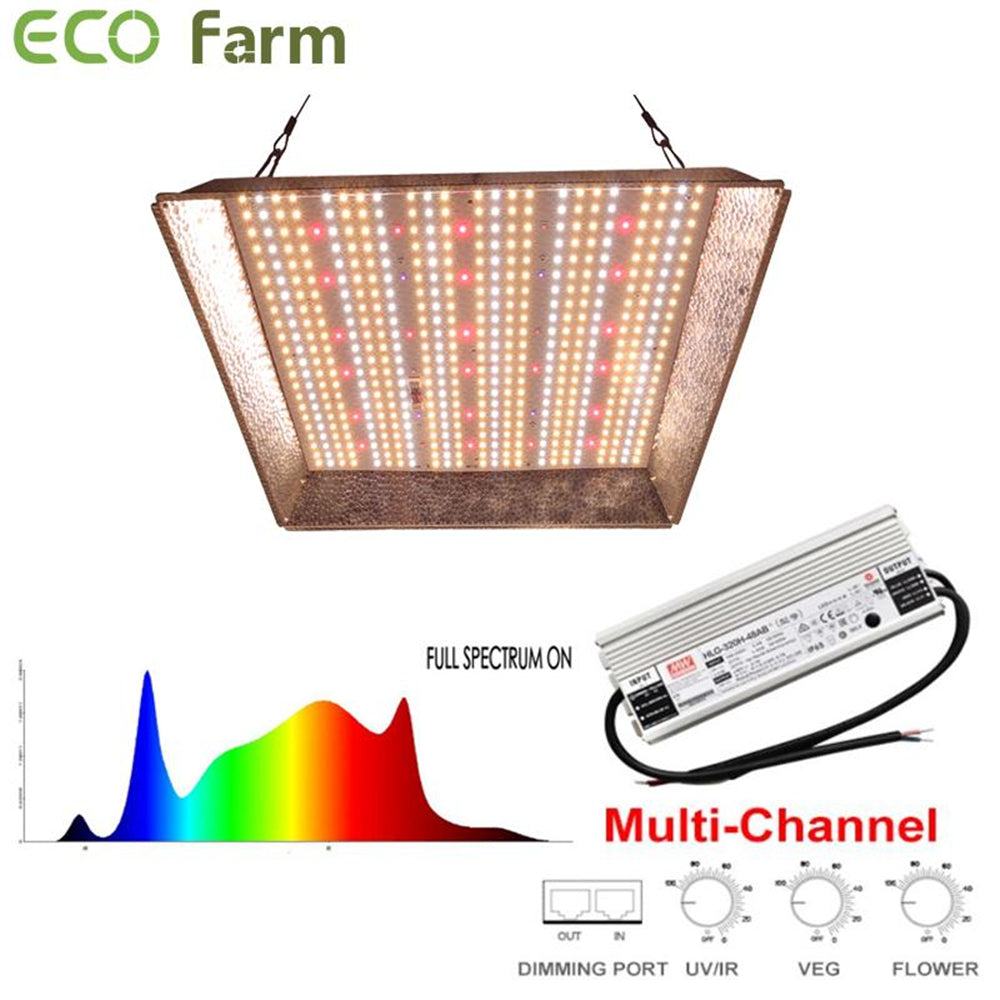 Description:
High-efficiency Samsung LM301B/Samsung LM281B chips, separately control UV ir match your different demand.
Passive heat dissipation, quiet and cool.
More effective coverage area than any reflector series lights.
3-year warranty, 50000 hours long working lifetime.
IP65 waterproof grade
ECO Farm MB3 PRO 760W Foldable LED Grow Light With Samsung 301B Chips Changeable Spectrum Light Strips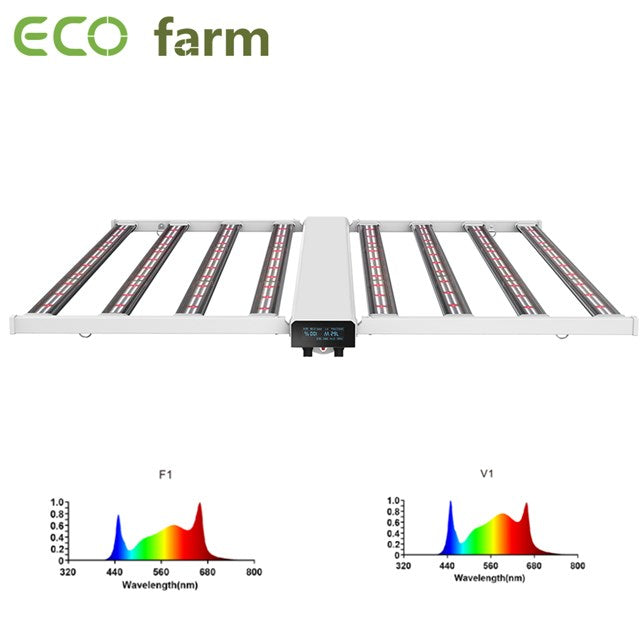 Description:
ECO Farm MB3 PRO version 760W foldable grow light could offer 2128 μmol/s output, providing a great amount of Efficacy 2.8 μmol/J.
Specialized driver designed by ECO Farm company, Superior quality white chips (Samsung 301B) and Red chips (Osram) on each bar, which be able to fully cover 5x5'' plant growing stages with ease.

MB3 PRO also has two knobs and one button,  which allows you to select time, dimming and bloom spectrum.
The LCD screen shows time setting, power, dimming percentage, spectrum, PPF and current value.
If you have any other questions about how to solve other insects on the medicinal plants, welcome to visit our website: ecofarm.ca
Our emails address is: business@ecofarm.ca
Contact:
WhatsApp: +1 206 581 5521
Leave a comment